A few years ago, Zac Efron appeared on The Graham Norton show gushing over another guest by the name of Tom Cruise. It was clear that Cruise was Efron's idol and career mentor. And why not? Cruise has been consistently a box office star and has had a number of admirable award-nominated performances.  For Efron, whose movie career is a mishmash of genres as he tries to be taken more seriously post-teen-idol HIGH SCHOOL MUSICAL, a film like GOLD might have been a game-changer.
Scroll down to watch the film's trailer, featuring Zac Efron, Anthony Hayes, and Susie Porter.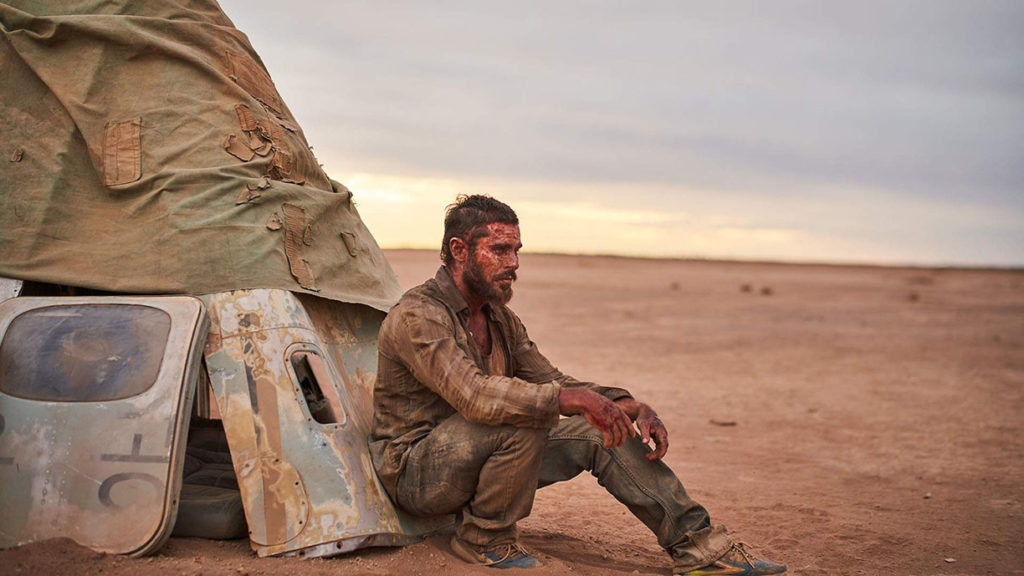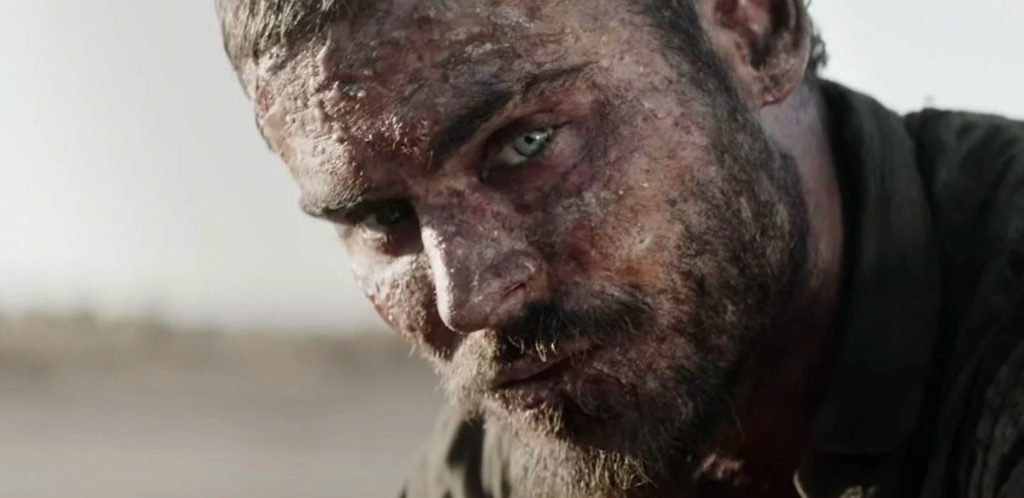 GOLD is Efron's acting showcase, similar to Ryan Reynold's BURIED or James Franco's 127 HOURS where an actor is put in a singular setting and tries to show off acting chops, strength of character all while keeping an audience's interest.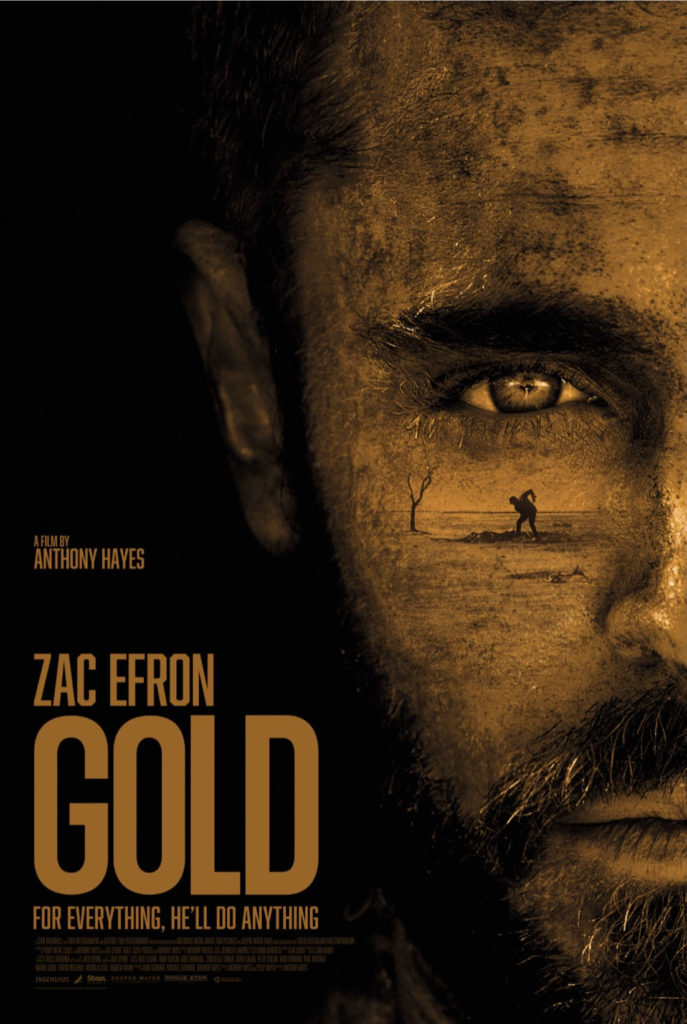 GOLD is another strong showcase for Zac Efron's acting talent but a not-so-engaging film.
GOLD is a great-looking film, shot in the Australia Outback and looking like it takes place in the MAD MAX universe.  It's in a Dystopian near future – we can tell this because all the dusty signage is in English and Chinese (think FIREFLY). Efron plays an unnamed stranger who hitches a ride to a distant town for work. Along the way across the desert, Efron's character finds the top of a giant pure gold boulder, so the driver leaves Efron there to guard the gold while he drives on to get an excavator.
It's a great setup of mistrust and greed. Efron's character, a mumbling, limping scarred (you can just hear the acting coach tell Efron to give his character some interesting traits) and sunburnt young man who is basically good (we know this because he shares his food with a woman and child on a train) has to trust a mercenary driver (played by the film's writer/director Anthony Hayes). But the problem with GOLD begins as soon as the driver leaves. There's no longer the tension of mistrust. It's just a painful wait as Efron sits with the gold boulder enduring snakes, a mysterious character who may or may not be a hallucination, and a pack of snarling dingos.
So what's the entertainment factor of a film that spends the majority of its time waiting for someone to return while watching Efron fry in the desert sun? As good as Efron's performance is, GOLD is under-written as a story leaving Efron with nothing but proof of his acting skills for his *next* serious film. One thing Efron should have learned from Cruise is to make a movie entertaining.
Below, watch the official trailer for GOLD (2022), released by Screen Media Films.
GOLD (2022) Movie Trailer: Zac Efron, Anthony Hayes