The youngest director in Cannes Film Festival this year is the 23-year-old Canadian Xavier Dolan.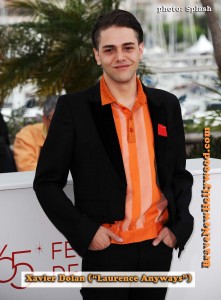 Marching into what many call a brave territory, with his film "Laurence Anyways," helms a film about a man going through a sex change with the help of his girlfriend. It's the third time in Cannes for this young filmmaker. Dolan writes, directs, designing his own costumes, all the way down to designing his own press material.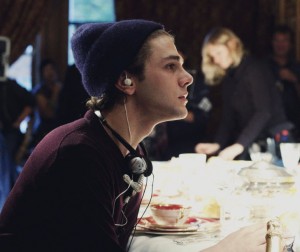 Plot: on his 35th birthday, Laurence (played by French actor Melvil Poupaud), drops a bombshell confessing to his girlfriend that his whole life he has felt like a woman trapped in a man's body. Through an emotional rollercoaster, she finally decides to stand by his side from step one, experimenting with make-up, until the actual sex change operation. The film has been called a powerful and painful journey, with the story stretching all the way into the 1990s.
French actress Nathalie Baye ("Catch Me If You Can") stars as Laurence's mother, who continues to offer support as her beloved son becomes a woman.
"It's a love story between a pair of misfit dreamers: you have two heroines, who show two very different forms of courage," Dolan told AFP in an interview.
However not having been included for the prestigious Palme d'Or award, the director shares his disappointment with AFP, explaining that while he accepts the festival's decision, he remains confident  that "Laurence Anyways" would have been a worthy contender for the top award. "Sometimes you are just in the right place at the right time, the temperature is right, the camera is right. You just feel it in your guts." expresses Dolan.
CLICK HERE for AFP article
CLICK HERE to see the trailer for "Laurence Anyways" (with English subtitles)
CLICK HERE for more Cannes coverage on LA WEEKLY blogs