Fans matter… Until They Don't.
The CW Network – home of such teen oriented shows as THE VAMPIRE DIARIES, SUPERNATURAL, and ARROW, struck gold again when they launched their latest superhero TV series, THE FLASH.
Starring relatively unknown Grant Gustin, 25, as Barry Allen/The Flash, the TV series has been both a winner with the fans and the critics, smartly springboarding with cross-over episodes from the previous CW hit, ARROW.
Now sci-fi fans are a picky lot and are pretty big on consistency. And when TV and movie studios parade pilots at Comic-Con, to the fans, it looks as if the studios are seeking approval. But in reality it's just simple market testing.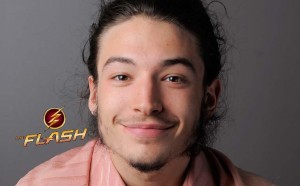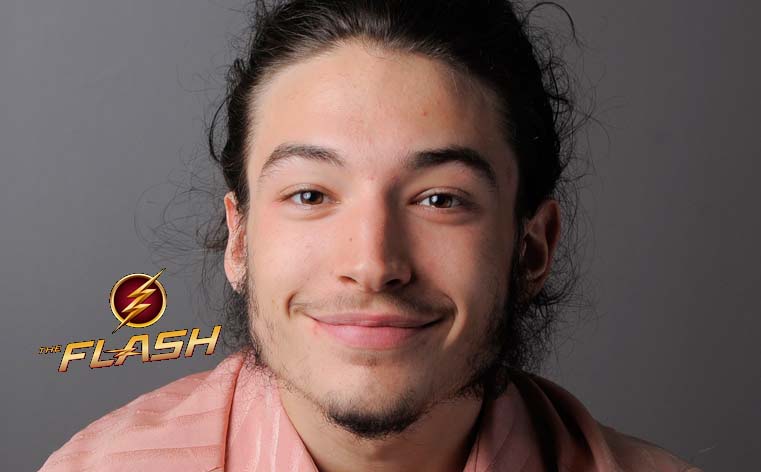 When ARROW was being developed, some fans wondered why The CW (a network that was formed when the WB and UPN merged) didn't cast Justin Hartley as The Arrow since he played that character for years in the WB's long-running hit series, SMALLVILLE (2001-2011).
Well, the CW reasoned, they wanted a fresh start with the new series. Someone younger. So they cast Stephen Amell who is 5 years younger than Hartley.
When the TV series THE FLASH was being developed, again fans pointed asked at Comic-Con why not cast Kyle Gallner who played the Flash in SMALLVILLE? Again, with the casting of Grant Gustin, the network ended up going younger. Gustin is 4 years younger than Gallner.
But a couple months ago, Warner Bros dropped a bomb when they announced that indie actor, Ezra Miller (THE PERKS OF BEING A WALLFLOWER) would star as The Flash in the planned 2018 movie. Ezra Miller, who is currently 23, has been widely rejected by the fan community. In fact, there hasn't been this bad a reaction to casting since Ben Affleck as Batman.
Why the uproar? First of all, Grant Gustin is doing very nicely as the Flash in the TV series. So why not cast him in the movie? But just check a few years ago when WB decided not to cast Tom Welling as Superman even after the actor had starred as Clark Kent for 10 years and had amassed a sizable weekly viewership.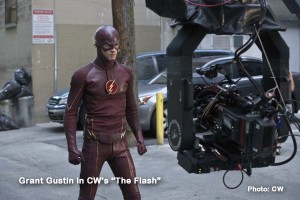 Secondly, Grant Gustin's Flash is already ingrained as the straight cut, charismatic, squeaky clean nerd. He's only 2 years older than Ezra Miller, and unfortunately, Ezra Miller, who has yet to hire a publicist, comes across as, um, Bohemian with shaggy unkempt hair and a personal style that recalls Johnny Depp in BENNY AND JOON. Miller would also be one of the first openly gay leads of an action hero movie.
While the fanboys grumble, Miller and the WB still have a couple years to begin working the Comic-Con circuit to build Miller's credentials. So far, Ezra Miller's short but impressive acting career consists mainly of acclaimed dramas like PERKS and the brilliant WE NEED TO TALK ABOUT KEVIN with Tilda Swinton. That Miller would be cast as the lead in a major DC Comics franchise is pretty amazing. All the more risky for DC as they try to catch up to rival Marvel Studios. After BATMAN v SUPERMAN, the DC movie strategy is to launch movies for every major DC hero which would begin with Aquaman, The Flash and Wonder Woman, culminating with THE JUSTICE LEAGUE – DC's answer to THE AVENGERS.
Miller may be smiling now about scoring such a casting coup, but he may want to check in with Brandon Routh (SUPERMAN RETURNS) just in case the FLASH movie bombs. A superhero movie doesn't guarantee box office success – look at THE PUNISHER and DREDD as 2 recent examples.
Meanwhile, 2018 is just 3 years away, so if THE FLASH TV series continues its success, Grant Gustin and his fans will have the last laugh.
CLICK HERE to watch Ezra Miller explain how he became The Flash. The interview was conducted by MTV while Miller alongside his Stanford Prison Experiment co-stars Billy Crudup and Michael Angarano, were at Sundance 2015.