From Canadian filmmaker and actor, Jared Bratt who we reported on, comes the new, official trailer for Streamer, a stylish, micro-budget psychological drama / horror feature film seen so far by a limited number of North American (Canadian) audience members. Soon, it will be seen by many more people. Bratt, along with actress Tanya Lee star in the indie drama which also marks Bratt's debut as a feature filmmaker and an actor.
What is it about?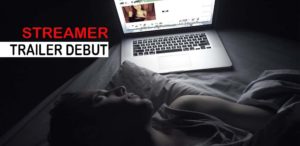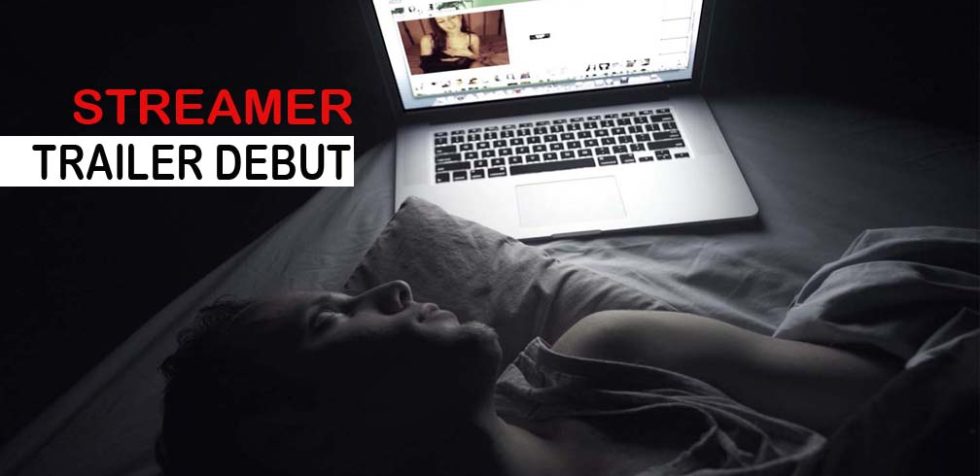 A loner, Jared (played by Bratt) spends his time alone at his apartment, keeping tabs on the flirtatious acts of a beautiful online model (actress Tanya Lee), performing for a sex cam chat site. Coincidentally the two are placed in the same place one night, as Jared realizes the girl a few steps away front of him, is the same person he admires nightly, on the screen of his lap top.
As the story of this truly indie film advances Jared has difficulties separating the real girl from the vixen she portrays online.  See our full review here.
The film premiered to its first audience in Toronto's Blood in the Snow Film Festival, last November.
Since its festival run, Bratt and his film have been covered by horror and indie film fans and writers, on websites, YouTube channels and blogs, bringing the film to its current stage, a wider exposure to audiences.
Candy Eater Films, the production company behind Streamer plans on bringing the film to more viewers via the festival circuit and other means of exhibitions.
Make sure to get updated on its progression and festival dates by visiting Streamer's official website and Facebook page.
Psst, Brave New Hollywood is mentioned in the official trailer for Streamer. Watch it below.
[videos file="https://www.youtube.com/watch?v=iDaydxXzrXI" width="560″ height="315″][/videos]