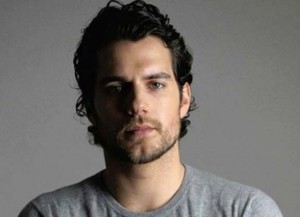 Movie Buzz: Look out Jason Statham, over the past few years a new strapping Brit has risen to the top of the action pack, equipped with the sculpted physique and kick-ass physicality that audiences, especially American ones, crave in their big screen tough guys. Ruggedly square-jawed, saucer-eyed, and rosy-cheeked, Mr. Henry Cavill is the perfect choice to play the most indelible of US Comic Heroes, Superman, Of course there is the inevitable chorus of haters who continue to complain about his Englishness, however there's something undeniably raw, and so ambitiously American about the handsome charmer that makes him perfect for the part.
Yet with a name like Henry William Dalgliesh Cavill, he's no doubt a Brit, and comes  equipped with the noble breeding and Old World genteelness to prove it. In fact, Cavill is aristocratically English enough to embody another global do-gooder, The  UK's own Superman, Mr. James Bond. Don't believe us, just check out the talented stunner's onscreen resume which has seen him vacillate between both countries, shining in quietly superb British gems like 2001's I Capture The Castle and big budget US projects like Immortals.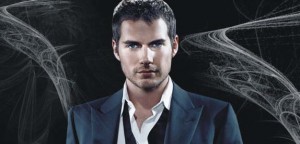 You heard us here at BNH folks, Zach Snyder's Man of Steel hasn't even hit theaters yet and we're already throwing Cavill's name in the mix to take over the franchise from Daniel Craig when his contract expires (after this next film). Cavill's got Craig's same lived-in rugged manliness perfected, but what he'd bring that has been sorely missed is a return to the debonair and dashing Bond of Pierce Brosnan.
Henry had a small part in British director Matthew Vaughn's underrated 2007 ode to The Princess Bride and other loose (and slightly wacky) romantic cinematic fantasies, Stardust. It's interesting, because just like Cavill, Mr. Vaughn seems to have had no trouble remaining true to his British sensibilities while amping it up for a less incredulous and ironic American Public.
In huge Stateside hits like Kick-Ass and X-Men First Class, the talented director has exhibited a wide-eyed wonder and homegrown sincerity that recalls Spielberg or more recently, JJ Abrams. It's with this thought in mind, that we are encouraging the two talented Brits to re-team. Consider this BNH's appeal to The Broccoli's, MGM, Sony, or anybody who has any say in this- The New Bond needs to Henry Cavill, and Matthew Vaughn should direct! We can see the astronomic global box office numbers already!
Watch the dapper HENRY CAVILL in the Dunhill fragrance TV commercial.
Henry Cavill in the DUNHILL fragrance TV commercial