"The stories of heroes travel faster than bullets," says Sephora (Marielle Salmier) a deaf-mute woman trying to hitch a ride through blackmail with a motley thug crew traveling through her village.  And so launches a pivotal moment in SALOUM, a supernatural thriller that premiered at TIFF's Midnight Madness program. SALOUM is a French-language movie that is hard to describe conventionally but happily wears its Tarantino/Rodriguez/Lucas storytelling influences on its sleeve.  This story follows the journey of a trio of on-the-run mercenaries carrying a stolen gold bounty and a kidnapped drug lord taking refuge in a remote and mystical area of Senegal, where creepy curses and sinister ancestral forces unleash hell on them all. Watch an exclusive clip from the film at the end of this article. 
SALOUM (2021) mystery, horror movie has breathtakingly beautiful cinematography, sharp and witty dialogue, and special effects that look terrifyingly real.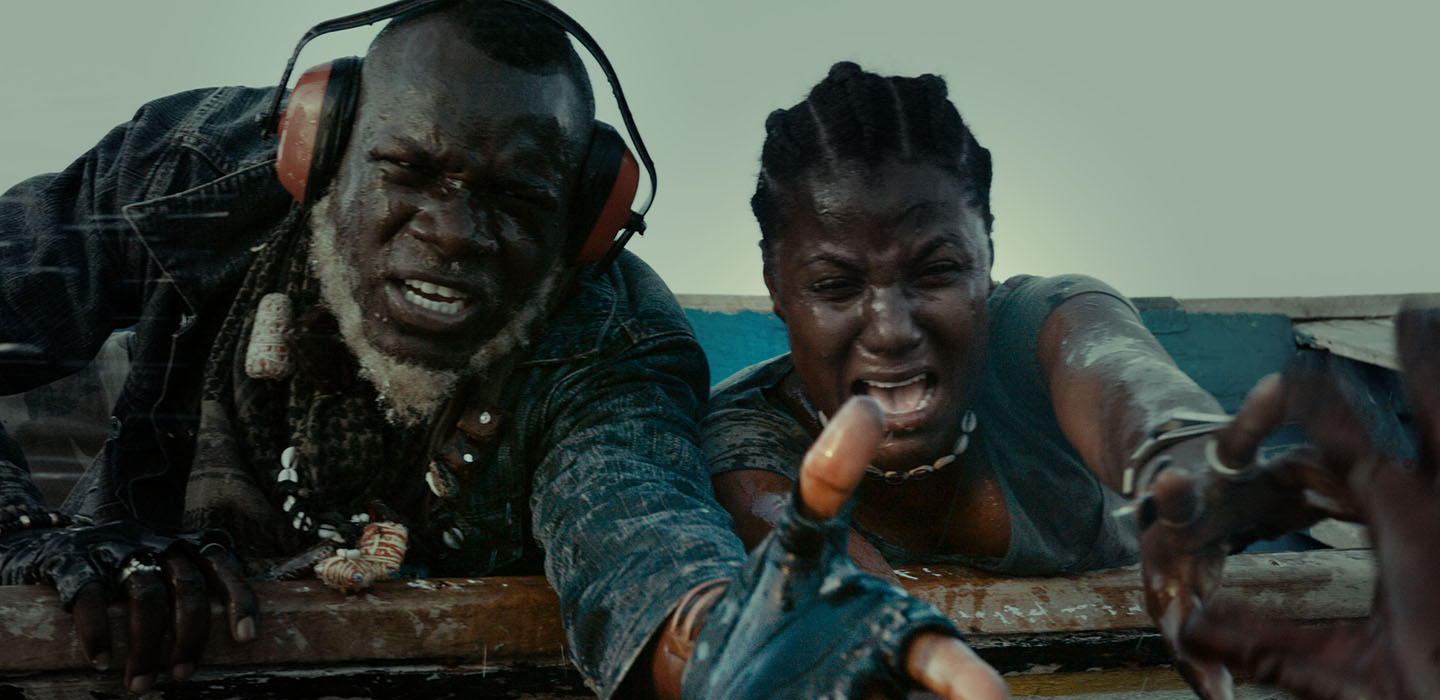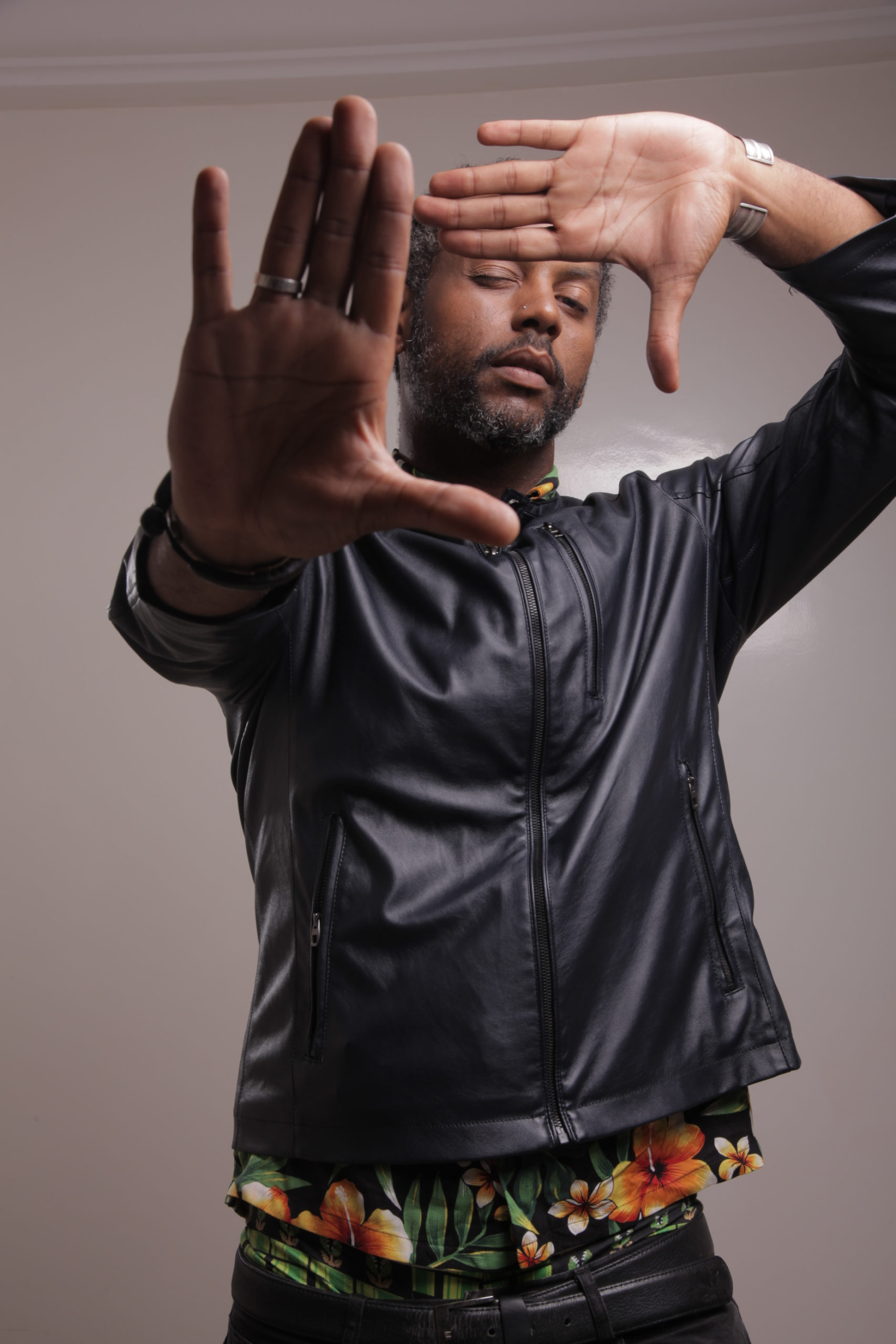 Written and directed by Jean Luc Berbulot (Netflix's Dealer, Canal + Afrique's Sakho & Mangane), SALOUM at times has breathtakingly beautiful cinematography of the Senegalese countryside and desert. Impressively, the dialogue is sharp and witty in three languages – French, Spanish, and Sign Language! And though SALOUM's story takes a nod to films past like THE SEVEN SAMURAI, STAR WARS and FROM DUSK TO DAWN, Berbulot stays away from contemporary jump-scares and hyper-editing. There is an exquisite rise in tension and almost Lynchian creepiness (men inexplicably without ears turn up at one point) until all hell breaks loose in the third act.
A colorful cast of characters including the electrifying French-Cameroonian actor, Yann Gael deliver in the mystery, horror movie, SALOUM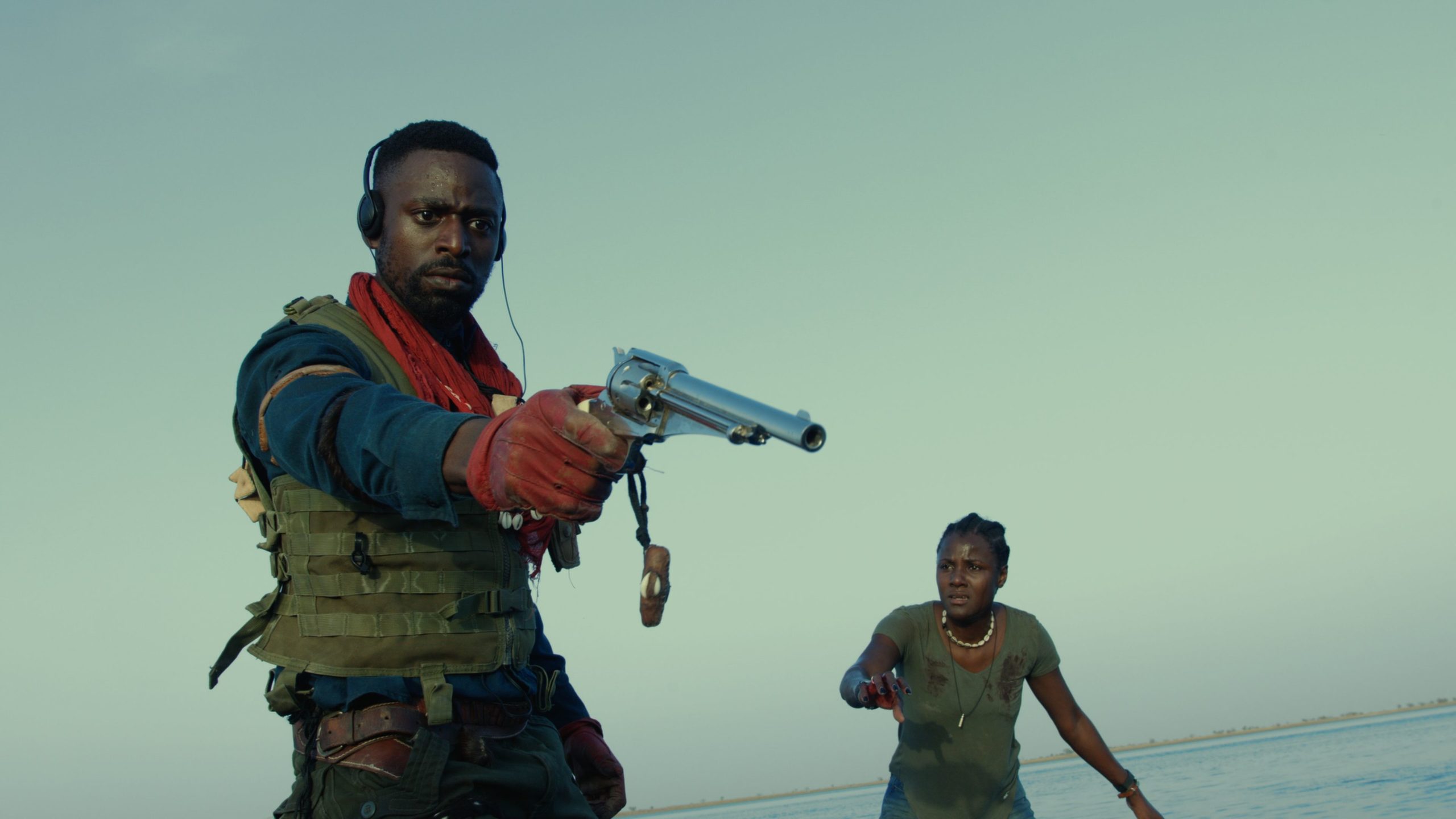 SALOUM also benefits from a great cast of colorful characters. Striking French-Cameroonian actor, Yann Gael, stars as Chaka, a young man hellbent on revenge for when he was brutally recruited as a child soldier. He also has one of the best lines in SALOUM, "We're not exactly UNICEF."
SALOUM's special effects deserve praise for their terrifying realism. It's a joy to see a film made outside of the usual special effects we see made by Disney's Industrial Light and Magic. Even Blumhouse horror films are starting to be over-saturated with their own look.
The film was a part of the Toronto International Film Festival (TIFF), Midnight Madness screening, this year.
Uniquely inspired by African-Caribbean folklore and mysticism as well as western and action/horror hybrids, SALOUM is a must-see and a promise of more great things from Jean Luc Berbulot.
Below, watch an exclusive teaser clip from the movie, courtesy of LACME Studios
SALOUM Movie Exclusive Festival Clip