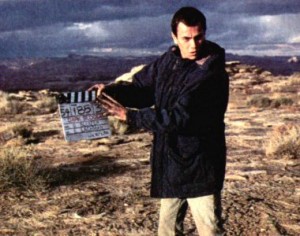 Dark Blood, River Phoenix's final movie may get its release but not without controversy.
The blogosphere was set abuzz recently with the news that Dutch filmmaker George Sluizer plans to release Dark Blood, the indie drama left unfinished following the shocking death of costar River Phoenix on October 31, 1993. Early reports indicated Sluizer had the support of Phoenix's family; they have since denied any involvement.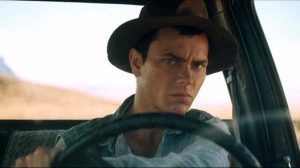 News first broke on HollywoodReporter.com and quickly went viral with linked stories around the globe. "After Phoenix's death, apparently of a drug overdose, Sluizer took the original 'Dark Blood' footage and kept it hidden, he says, fearing it would be destroyed," notes the trade publication's exclusive story.
Dark Blood, the indie drama left unfinished due to the death of star River Phoenix may be released.
"The director has now re-edited the material and believes with a few adjustments—using voiceover for instance—he can now deliver a final cut of the film for release next year." Sluizer told the "Reporter" that he planned to ask Phoenix's younger brother, Joaquin Phoenix, "to do the film's voiceover as River's character."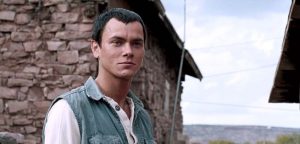 However, Deadline.com received a statement from a Phoenix family spokesperson in which they distanced themselves from the project. "Despite George Sluizer's claim that he has been communicating with River Phoenix's family in regard to releasing River's last film, Joaquin Phoenix and his family have not been in communication with the director," the statement reads, "nor will they participate in any way."
Dark Blood also stars Judy Davis and Jonathan Pryce. Eyeworks, a Dutch production company, has signed on to "help Sluizer finish the film and deal with the legal issues surrounding a release." Sluizer is best known for helming both the Dutch as well as the Americanized versions of the missing-person thriller The Vanishing in 1988 and '92, respectively.
CLICK HERE for the HollywoodReporter.com story.