We recently sat down with actor Shannon Kook, a rising star who hit our radar two years ago, especially when we talked to him at the Toronto International Film Festival in 2014 where he, along with three Canadian actors, Sophie Desmarais, Alexandre Landry, Julia Sarah Stone  were named TIFF Rising Stars of the year.
At Brave New Hollywood, we had a chance to get a better sense of this young actor and move past what we call Shannon Kook 101, as the man himself was on hand, in Los Angeles, promoting a starring role in the upcoming film Dark Places, a thriller based on the Gillian Flynn novel, starring Charlize Theron, Nicholas Hoult, and Christina Hendricks.
CLICK HERE to watch our Interview with Shannon Kook and TIFF RISING STARS 2014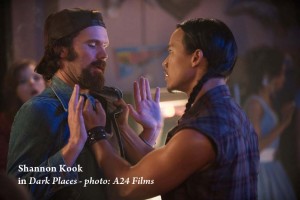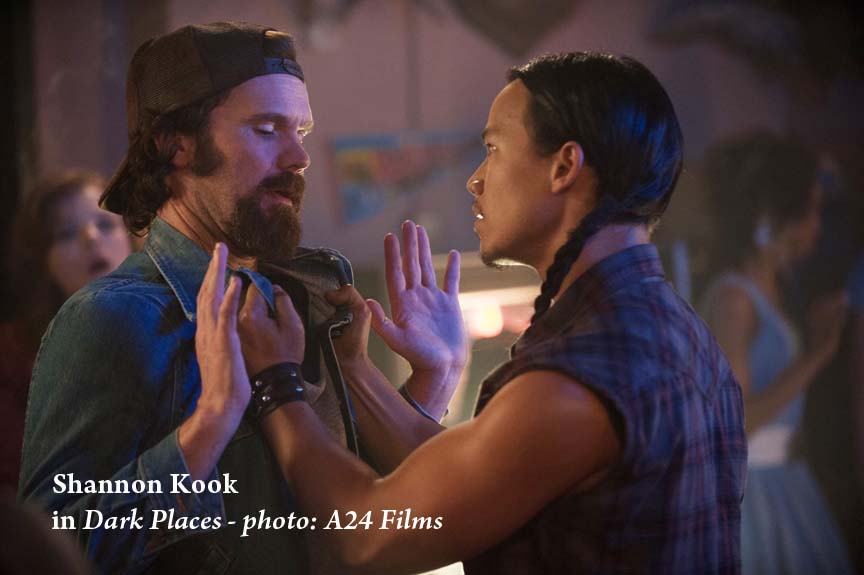 During our interview, it was refreshing to realize we are sitting across an engaging up-and-comer and not the typically antsy, soundbite-ready, celeb-of-the week. Kook displayed the qualities of a young man willing to get in tune with himself, and his surroundings while sharing plenty of wisdom and opinions (some spontaneous, and some acquired) about who resides inside.
From starring opposite Tye Sheridan and Chloë Grace Moretz, his main scene partners in Dark Places, to missed opportunities to meet his fellow South African, actress Charlize Theron, in person, Kook discussed the way he prepares for a role, and the things he had to say no to, in order to stay true to the film's character during production, and the backlash and the victory of such discipline.
Get to know Canadian Rising Star Shannon Kook!
Shannon Kook is a South African actor, best known for his role as Zane Park on Canadian TV Teen drama Degrassi: The Next Generation, and The Conjuring movie as Drew.
Shannon Kook-Chun (his full name) was born in Johannesburg, South Africa  He then moved to Toronto to attend the National Theatre School of Canada.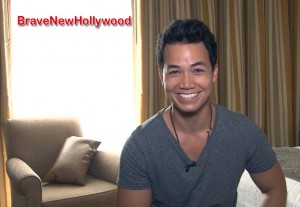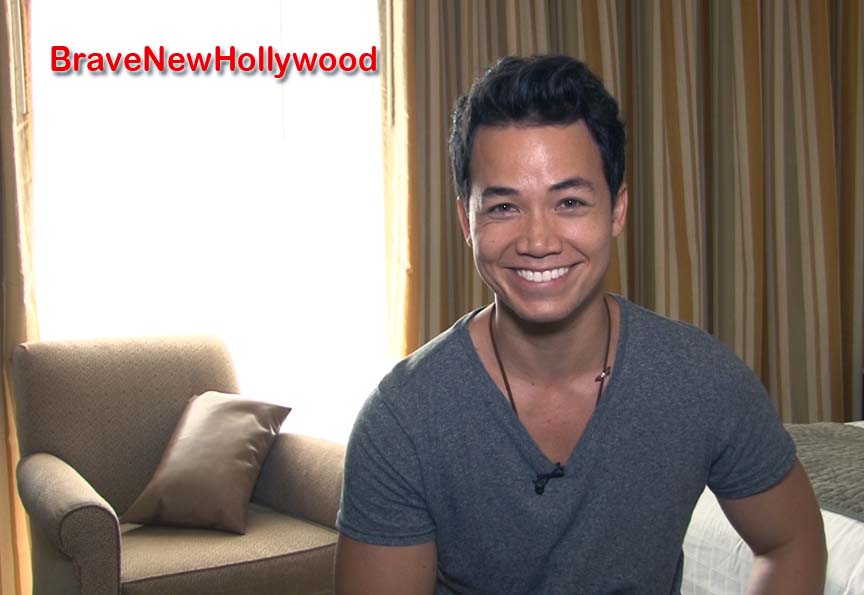 Born to a Mauritian father of Chinese descent and a South African mother, the mixed-race actor touched on his upbringing as a multi-cultural, multi-ethnic artist and the way he utilized this rich background to navigate through life and his creative path.
His break in TV and movies came working for CBS Television and HBO.
On Degrassi, Kook gained attention for his portrayal of gay teenager Zane Park, one of the first (more realistic) gay teens on TV since the show did not dance around teen issues while trying to appeal to a broader audiences, and instead chose to speak to its core audience in a truthful, relatable manner, with Kook as one of its memorable characters.
The actor's humanitarian side has been displayed as well when, in 2010, he traveled to India, on behalf of an international charity trust called Free The Children, to build a school. A documentary film was made on the missionary visit.
Find out more about Shannon Kook by watching our exclusive chat with. We believe he is an actor worthy of your attention and we hope Hollywood takes notice as well.
Dark Places was released in theaters & On Demand August 7, 2015.