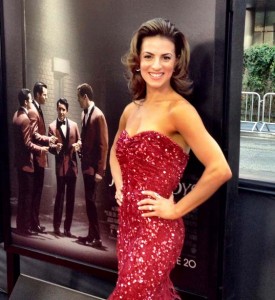 Most actors might be terrified at the prospect of having their first real on-camera performance be directed by Dirty Harry himself, Clint Eastwood, but most actors aren't Renée Marino. A talented triple threat who's been burning up the stage for years in productions of everything from West Side Story to High School Musical, Marino makes her acclaimed screen debut in this month's Eastwood-directed Jersey Boys, as Mary Delgado, the brassy, ballsy, and brainy first wife of Frankie Valli (John Lloyd Young).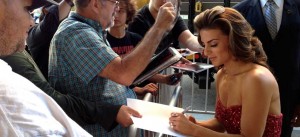 Recently, BNH caught up with the New Jersey –born dynamo, who wowed audiences – Clint included – in the same role on Broadway, to chat about her life, her art, and of course, what it means to truly be a Jersey Girl.
CLICK HERE to watch the full interview or see it under our VIDEOS tab.
CLICK HERE for Renée Marino's official website.