The red carpet premiere of The Promise movie took place on April 12, 2017, at the Grauman's Chinese Theater in Los Angeles, California. Stars of the film Christian Bale, Angela Sarafyan, Shohereh Aghdashloo, along with writer and director Terry George, attended the star-studded premiere which brought out superstar guests like Kim Kardashian West, Kourtney Kardashian, Cher, Sylvester Stallone and Orlando Bloom, to name a few.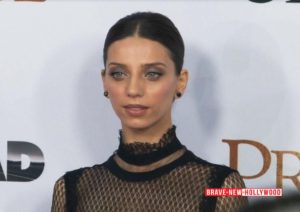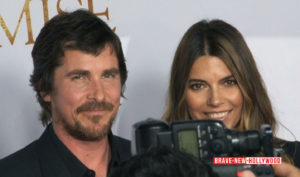 Musician, and System of a Down frontman, Serj Tankian stopped by to talk about the importance of the film and his support for the epic motion picture which tells the story of a love triangle set against the backdrop of the real life Armenian Genocide of 1915, by Turkey's Ottoman Empire.
Rocker, composer Chris Cornell who composed and performed the title song for the film explained what it feels to see the film and expresses his concern about not being taught about the Armenian Genocide in American schools.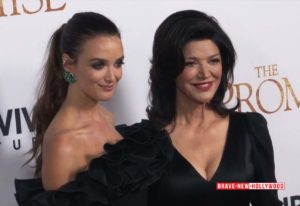 The Promise (movie), directed by Terry George (Hotel Rwanda) unfolds as the Armenian genocide by  Turkey's Ottoman Empire in 1915, interrupts the already complicated love triangle between a young medical student Michael (Oscar Isaac) and a beautiful dance instructor Ana (Charlotte Le Bon). Their shared Armenian heritage sparks an attraction that explodes into a romantic rivalry between Michael and Ana's boyfriend (Christian Bale), an Associated Press photojournalist working tirelessly to inform the outside world about the atrocities being committed against the Armenians. As the Ottoman Empire crumbles into war-torn chaos, their love for Ana re-shapes itself into a union to survive and help others as best as they can.
Survival Pictures' Eric Esrailian, a producer on the film, explained that the proceeds from The Promise  will be donated to multiple humanitarian causes and that a new documentary Intent to Destroy, the follow up documentary film focusing on genocide denial will premiere at Tribeca Film Festival later this month, in April.
Distributed wide by Open Road Films, The Promise movie (genre: drama, history, war) will open in US Theaters on April 21, 2017.
The film is directed by Terry George, from a script penned by George, and Robin Swicord.
Watch our red carpet coverage of The Promise below.