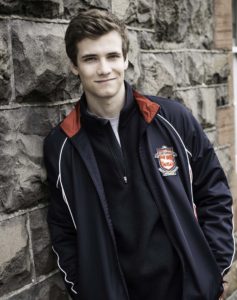 A promising cast of young talent is ready to hit Canadian TV in a buzzy new drama about the posh world of equestrianism. Ride, a family, action series on YTV (Canada) follows the adventures of Katherine "Kit" Bridges when she and her Dad, Rudy, move to England for his new job at Covington Academy, an elite equestrian boarding school.  The drama explores the adjustments to life at a new school– particularly when one is afraid to ride. But Kit seems to get a boost in facing the challenges with help from a friend, TK, the most stubborn horse at the Academy she needs to win over.
The series features fresh faced Canadian talent Jonny Gray (from YTV and Nickelodeon's Max & Shred) and Kendra Leigh Timmins, known to Canadian viewers from Wingin' It, and Degrassi: The Next Generation (MTV). But it is a British new comer in the cast, making his TV debut that is the focus of our attention at the moment.  Here comes our rising star alert.
All eyes on Oliver Dench! The 6'1," green-eyed, 23-year-old actor may become a household name faster than the fastest prize horse in the Ride stable.
In the U.K., Oliver's start is rooted in theater. He starred in Revolve Theatre Company's one-man rendition of Shakespeare's Hamlet. Yes, this means he played all the roles and remembered every single line of dialogue spoken by all characters. In recent years, has an American up-and-comer made such a ballsy, all out attempt directly connected with his or her craft of acting, we wonder?
Acting as the Artistic Director of the theater group, Oliver's goal was to remove vanity & indulgence from theater and keep the focus on the art. This practice was based on the belief of legendary Russian actor and theater theorist, Konstantin Stanislavski, who believed that every piece of theatre should have a purpose. Oliver wanted to do away with the politics attached to Shakespeare and how his work is viewed and instead make the case for the author's work as funny, accessible, and understandable.
When it comes to legendary performers on stage and on screen, Oliver Dench has a more direct link to another acting jewel, his great aunt Dame Judi Dench. No scoop on how much acting advice Oliver receives from his seasoned relative, but Revolve Theater seems to be blessed with her support and patronage.
It will be interesting to see what Oliver Dench, the young man who performed every character in Hamlet will bring on camera, in the format of a one-hour TV series. British training, gutsy stage debut, connection to acting royalty, not afraid of political aspects, stigma and exploration of social issues! How can this guy not be interesting to watch?
In Good Company: We think Kendra Leigh Timmins, Jonny Gray, and Oliver Dench, starring in YTV's Ride, make up an exciting trio of rising stars we all should keep our eyes on.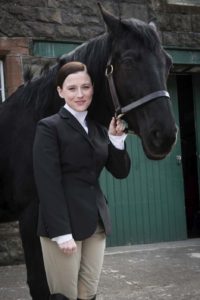 Kendra Leigh studied musical theater and is a fan of sci-fi and fantasy stories, writing, dancing, and many art forms. In the U.S. fans have seen her talents on display in shows like Nikita (CW), and the 2015 horror film Lost After Dark.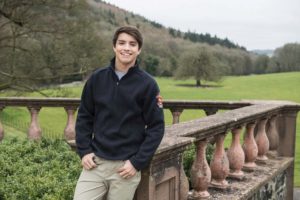 Jonny Gray caught our attention as the charismatic snowboarder Max Asher in the hit TV show Max & Shred. The 17-year-old rising star got his big break in 2012 when he entered a video contest to become a reporter at the annual King's Cup Elephant Polo Tournament in Thailand and won an all-expense paid trip to report live from the charity event. Jonny's love for a variety of sports; polo, hockey, skiing, soccer, baseball,  to name a few, make him a great pick for Ride.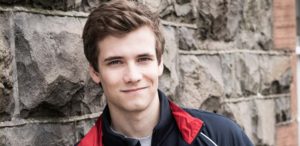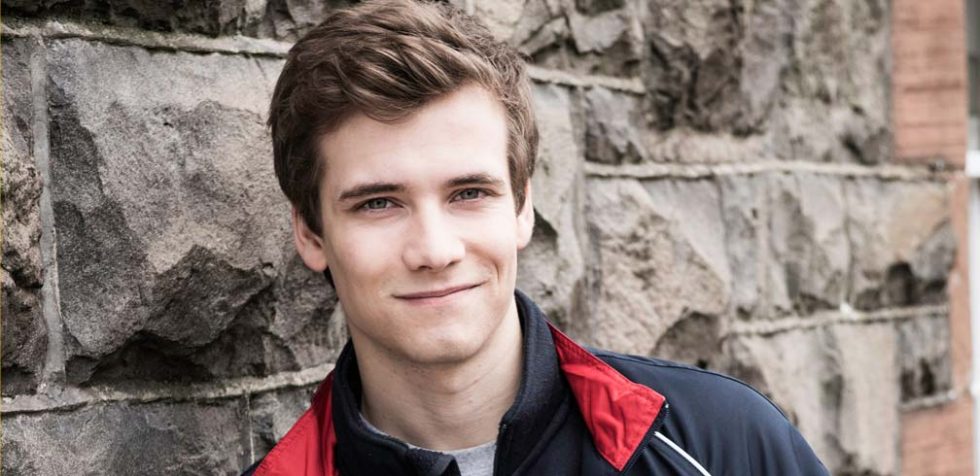 Read our Q&A with Jonny Gray on Brave New Hollywood.
Produced by Breakthrough Entertainment and Buccaneer Media) Ride was created by writers Jill Girling (Life with Derek, Satisfaction) and Lori Mather-Welch (Would be Kings, Queer As Folk) and was shot in Canada and Ireland. Beautiful sceneries are expected.
Ride premieres Monday September 5, on YTV (Canada) and soon in the U.S. on Nickelodeon which has also announced plans to debut the show during its 2016/2017 programming season series.