NewFest is arguably the best LGBTQ+ film festival in the United States.
In over three decades of its history (founded in 1988), NewFest has become the largest showcase for LGBTQ+-themed stories and has shown progress and growth with the times. Year, after year, its film and media lineup of gay, lesbian, trans and gender-nonconforming, pan, bisexual, non-binary, intersex, asexual, and all other beautiful colors that form the community has shown signs of observant awareness.
They have been listed as one of the 20 Fantastic LGBTQ+ Film Festivals by MovieMaker.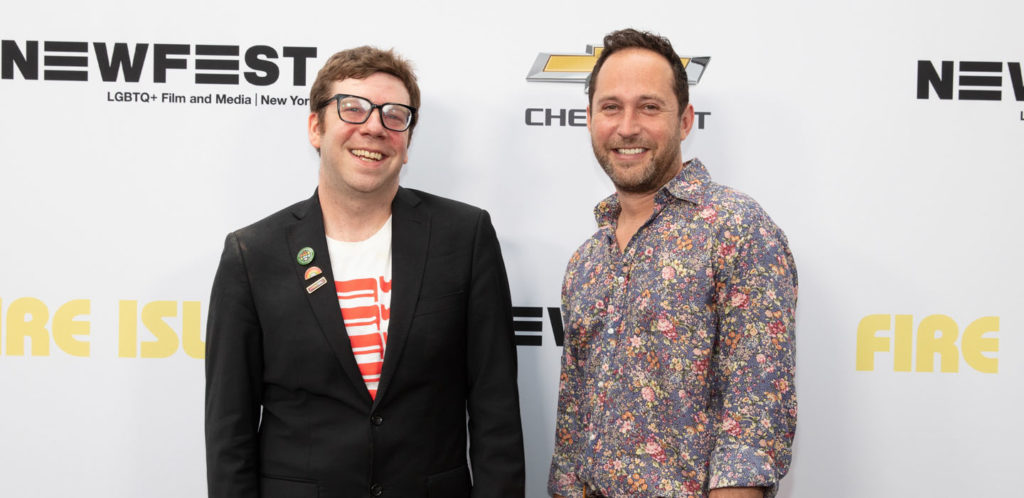 This year, an additional opportunity to showcase these stories came with NewFest Pride, with five days of the best in LGBTQ+ film and media being presented from June 2- 6, 2022.
In time for the annual Pride month, brand new feature films and television series, filmmaker Q&A's, and social events shape this year's celebration.
FIRE ISLAND by director, Andrew Ahn, was the opening night feature film.
Brave New Hollywood was able to have a Q&A with Programming Director, Nick McCarthy and Executive Director, David Hatkoff and talk about NewFest Pride and the work that went into selecting the productions for this year.
Nick McCarthy has been with NewFest since 2016. He curates and manages the annual New York LGBTQ+ Film Festival in addition to NewFest's year-round programming. Nick previously served as the Film Curator at The Tank and worked in academic publishing & international media, serving as a Production Coordinator of the MENA-region talk show NIDA'A. Nick received a Bachelor of Arts degree in Writing, Literature, and Publishing and Visual Arts / Media Studies from Emerson College. Nick has written about film & media for publications including Slant Magazine, Time Out New York, NBC News, and the Boston Phoenix, and has served on multiple domestic and international film festival juries, including GAZE in Dublin, Columbia University's CUFF in New York City, and Inside Out in Toronto.
BNH: What can we expect from this year's slate of films at NewFest Pride?
NM: With NewFest Pride the goal is to share work that shines a spotlight on our community's rich history and queer icons through documentaries such as ESTHER NEWTON MADE ME GAY and Sundance NEXT Innovator Award winner FRAMING AGNES. And it was also essential to as celebrate contemporary crowd-pleasing narratives that honor queer love, joy, and chosen family such as FIRE ISLAND, QUEER AS FOLK, and Sundance Audience Award winner GIRL PICTURE.
BNH: What is it that NewFest presents that makes it a unique and worthwhile film event?
NM: For our in-person screenings, NewFest provides a significant safe space for queer audiences and movie lovers to gather; and there's nothing more magical and electric than feeling that energy in the theater together.  As for the virtual portion of NewFest Pride, it's the importance of providing access to these films throughout the United States where these stories are not shared as often as they may be in theaters within major cities.
BNH: What do you look for when selecting films, and what has changed in the types of stories or projects you select for NewFest Pride?
NM: Films with a strong perspective, clarity of vision, that tell a story that is either wholly identifiable or an eye-opening that the audience may never have seen before.
BNH: How many films did you watch to create this year's lineup and how many films made it? What's the most challenging part of your job? 
NM: We considered countless, which is both exciting because there is so much strong LGBTQ+ work across film and television right now, but that also makes it the biggest challenge to narrow down since we want to celebrate all of them.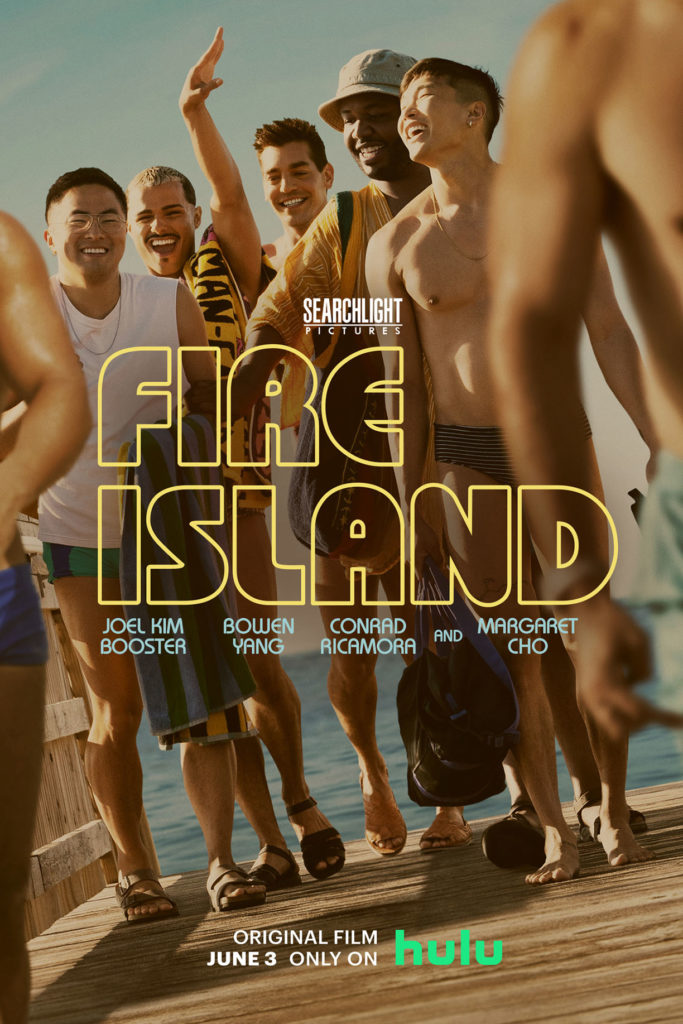 BNH: The opening night film, FIRE ISLAND, what did you see in it? How did it become the opener for the festival?
NM: FIRE ISLAND is such a crazy, sexy, cool, romantic comedy that queers the conventions of the genre; it's expertly cast and features a savvy script from writer and star Joel Kim Booster that is at once specific and universal. It also cleverly confronts the toxicity of class and social structures while infusing the narrative with queer love, chosen family, and moving joy with unapologetic authenticity. FIRE ISLAND is an affirming revolution fueled by smart laughs and sealed with kisses. And best of all, it's fun as hell and a marvelous way to kick off Pride.
The director, Andrew Ahn, is also a NewFest alum; his second short film, DOL (FIRST BIRTHDAY), screened at NewFest in 2012 as part of Shorts Program 1 and even then, his commitment to nuanced storytelling was clear and queer; he was destined for greatness. And now he's an Independent Spirit Award winner and Hollywood hotshot leading the charge, and we couldn't be prouder for him.

BNH: Have you seen significant change(s) in LGBTQ films and the types of stories?NM: It's been exciting to see films centered on LGBTQ+ characters and stories funded on a studio level that also feature, are produced, written, and directed by LGBTQ+ filmmakers. Essentially, whether a studio film or an independent film–it's not just films about LGBTQ+ folks, but by LGBTQ+ folks. That kind of authenticity has been beautiful to see flourish.
The LGBTQ+ community is not a monolith; it is essential to have events like ours that provide space to tell as many queer stories as we can. 
– David Hatkoff; Exec. Director, NewFest
David Hatkoff joined NewFest as Executive Director in August 2019. He has spent his career amplifying and elevating the mission and programming efforts of non-profit arts organizations, serving for 11 years in a senior leadership role at NYC's Tony Award-winning Signature Theatre. He was an integral part of Signature's transition to its permanent home, the 75,000 square foot, Frank Gehry-designed Pershing Square Signature Center, and the growth of the company, which more than tripled its budget, staff and programming during his time with the organization. David studied in the MA program at New York University's Gallatin School, with a focus in LGTBQ Studies. He has a deep passion for queer culture and a strong desire to create spaces for queer storytelling.
BNH: This fest has grown in visibility and popularity. What do you attribute that to?
DH: LGBTQ+ folks have always been hungry for visibility and authentic representation, and NewFest has been able to provide those things, along with a joyful space for the community to celebrate who we are. We have dramatically increased our volume of year-round programming over the past few years — in addition to the annual New York LGBTQ+ Film Festival in October and NewFest Pride in June, we have a monthly screening series at the LGBT Community Center and 2-3 additional events every month, plus programs for filmmakers and students. The exciting thing is that more and more people are showing up, excited for more queer content!
In addition, NewFest has deep ties to community partners throughout NYC that have helped position us an epicenter of queer cultural activity. And the pandemic created an opportunity to move into the virtual space, which allowed us to increase our audience outside of NYC.
Plus, we show really good films!
BNH: What do you focus on when launching the annual fest and what changes have you made?
DH: Every year, we try to create an event that is speaking to the moment in a way that will be relevant and meaningful for our audiences. That goes for the films, but also the panel conversations and social events. Last year, for example, was about coming back together as a community following the isolation of the pandemic. This year, with the "don't say gay" legislation, it's essential for us to highlight how visibility and representation can change and even save lives. In addition, queer joy is always welcome, so we prioritize making sure people have fun!
BNH: How much input do you have on the types of films being screened at the festival?
DH: There are a lot of considerations that go into which films we screen, as well as what venue they should play and at what time. We have an incredible programming team, led by Nick McCarthy, that leads the charge on curation, but as a huge film and TV fan I manage to insert myself into the process — hopefully in a way that the team finds helpful!
BNH: Why is it important to have this celebration and this ongoing spotlight on LGBTQ films?
DH: The LGBTQ+ community is not a monolith; it is essential to have events like ours that provide space to tell as many queer stories as we can. There are surprisingly few explicitly queer cultural organizations, so creating a safe space for the community to gather together in celebration of who we are will always be important.
BNH: What do you like about your job and what are the most challenging parts of it?
DH: This is my dream job. My professional and personal passions are storytelling and community, and serving as NewFest's Executive Director allows me to work on behalf of LGBTQ+ folks every single day. The only challenge, really, is that as a non-profit that is growing very rapidly it is a constant hustle to bring in more resources to support our ambitious goals. But getting to do what I love every day, and working with incredible queer artists and a passionate, dedicated team like the NewFest staff, is a dream come true.
Find out more about NewFest. Official website:https://newfest.org/