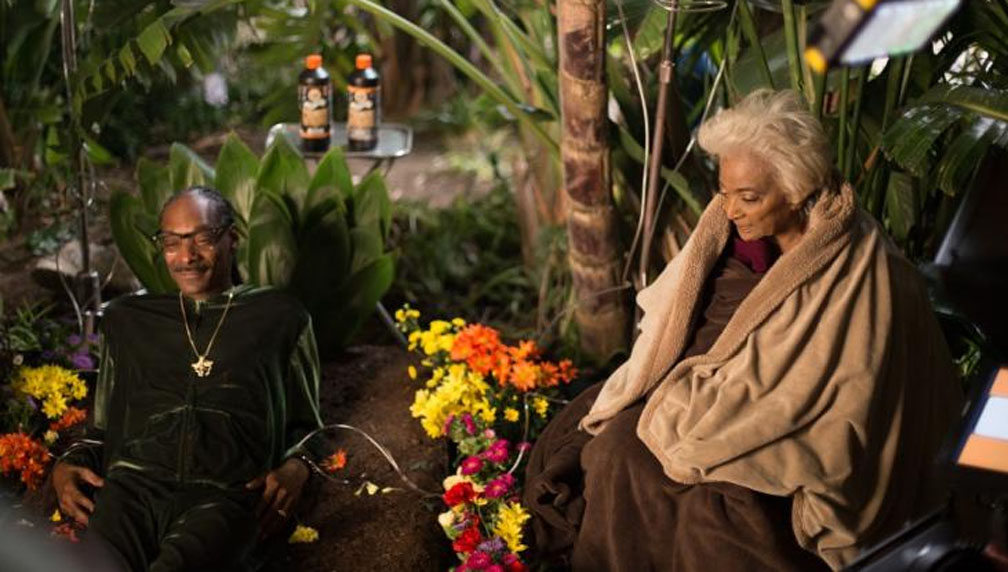 Rapper and Showbiz superstar Snoop Dogg stars in a new Sci-Fi parody feature film Unbelievable!!!!!  Snoop Dogg stars as "Major LeGrande Bushe," opposite co-producer Nichelle Nichols (Uhura, on the original Star Trek TV series and movies).  Making their independent feature film debut with Unbelievable!!!!!, husband and wife filmmakers, Writer/Director/EP Steven L. Fawcette and Producer/Actress/EP Angelique Fawcette, of Archangel Films, have announced the completion of their independent film, making it available to potential distributors.  To create a buzz, the production company has released a new trailer showcasing Snoop Dogg and a huge ensemble cast, including over 40 former Star Trek actors.
In addition to the 40 former Star Trek actors, Unbelievable!!!!! stars Snoop Dogg, Robert Davi, Michael Madsen, Gilbert Gottfried, and introducing Katarina Van Derham, Producer/Actress/EP Angelique Fawcette, Sam Asghari, Casper Smart,  and Singer/Songwriter Emily L. Stanton are also featured in this funny nod to the sci-fi fan favorite.
The original score for the film is written and composed by Emmy Award Winning, Oscar Nominated, TOS Trek composer Gerald Fried who is the last living composer from the original 'Star Trek' series.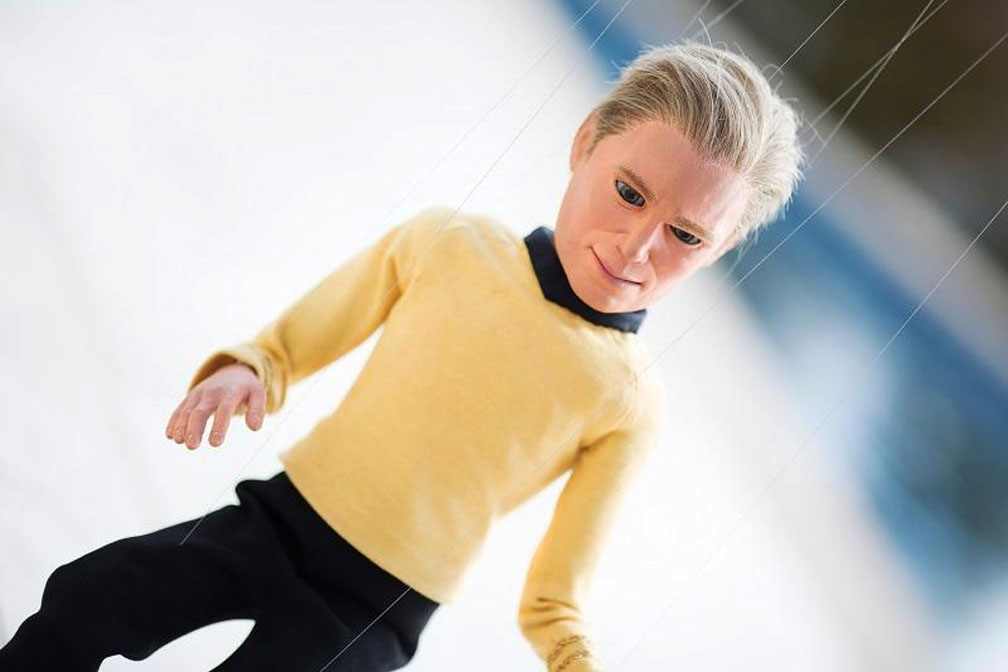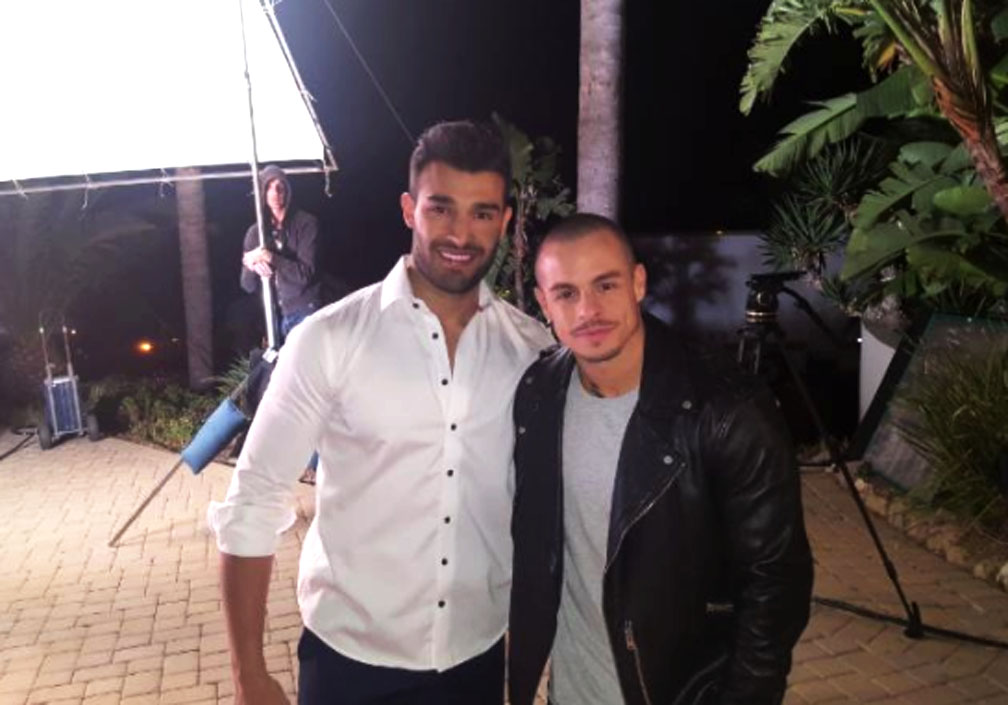 Unbelievable!!!!!is a Sci-Fi Parody Adventure which follows the crazy exploits of four off-beat astronauts (one is a marionette) who travel to the Moon on a rescue mission to determine the fate of two Space Agency comrades who have not been heard from in several days. The individuals they find at the Lunar Base are not who they appear to be and, through acts of trickery and deception, nearly succeed in killing them. Soon the astronauts find themselves trying to save the Earth from Plant Aliens!!
On the 50th Anniversary of the debut of the Original Star Trek Series, September 7, 2016, an early cut of Unbelievable!!!!! as a work-in-progress was privately screened for the cast, crew, investors and dozens of lucky fans at a SRO event at TCL Chinese 6 Theatres in Hollywood.  The producers will finish post-production in Los Angeles.
The other star of the film, Kirk Stillwood, is a puppet created by the Chiodo Brothers, who created all the "Team America: World Police" puppets. The film also stars over forty former "Star Trek" actors from all the "Trek" series and "Trek" movies!
Worldwide Rights for the independent film are available.
Watch the hilariously funny new trailer for Unbelievable!!!!!