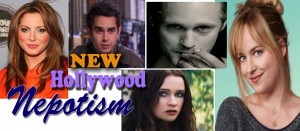 Whether it's true or not what they say about a famous last name opening up precious doors in notoriously claustrophobic Hollywood, it is quite clear that outright nepotism still carries with it an unshakable stigma in this town. Little Jaden Smith is the latest performer to experience this, with his recent turn opposite his dad, Will, in M. Night Shyamalan's flop After Earth drawing some of the harshest criticism since Sophia Coppola famously replaced Winona Ryder in her father's 1990 film The Godfather 3.
Of course, for every Smith or Coppola, there's a Michael Douglas or Angelina Jolie; actors who have stepped out of their parents' illustrious shadows to create indelible and iconic careers of their own in this fickle business. In honor of these talented scions, BNH presents five more acting progenies who seem determined to chart their own intrepid courses.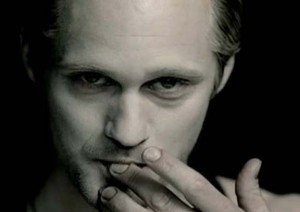 1. Alexander Skarsgard
Sure he's the son of brilliant and brooding Swedish acting dynamo Stellan Skarsgard, and yes, he got his first acting gig at age 7 with a little help from daddy, but after cutting his teeth for years in Swedish film and television, this strapping Scandinavian finally broke out on his own in 2008 with the one-two punch of HBO's critically acclaimed miniseries, Generation Kill, and of course the network's steamy vampire soap, True Blood. Though if you ask A.Skars's most rabid fans, it was the moment that Eric, his cold and calculated vampire sheriff, lopped off that trademark long blonde mane, revealing the chiseled features of a matinee idol, that the actor truly stepped out of his dad's prominent shadow.
In addition to Allan Ball's highly addictive melodrama, Skarsgard's also been quietly building an impressive cinematic resume, delivering soulful, dedicated performances in films as varied as von Trier's Melancholia and Rod Laurie's Straw Dogs remake. This year however, with his subtle turns in the heartbreaking What Maisie Knew opposite Julianne Moore and the politically charged, The East, with Ellen Page and Brit Marling, the actor continues to show us all that he is nobody if not his own man.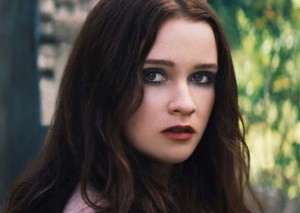 2. Alice Englert
Growing up between her native New Zealand, and her adopted home of Sydney, Australia, Alice Englert never dreamed of being an actress. Sure, she displayed a natural predilection for music, not to mention an inherent curiosity about the film industry from a young age, but when your mother is Oscar Winning director Jane Campion of The Piano and The Portrait of a Lady, and you've practically grown up on film sets around the world, this biz is in your blood. Good thing Alice herself finally realized this, because with recent starring roles in Richard LaGravenese's Beautiful Creatures, opposite Emma Thompson and Jeremy Irons, not to mention in Sally Potter's Ginger and Rosa with Elle Fanning, she's clearly displayed quite the knack for the family profession. Best of all, possessed of a wild and brooding intelligence that calls to mind Emily Blunt or Mia Wasikowska, Englert is anything but your average ingénue. Up next for the 19-year-old, Roland Joffe's Singularity alongside early-aughts heartthrob, Josh Harnett.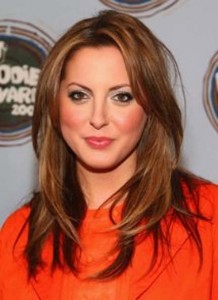 3. Eva Amurri
She did play opposite her mother in 2002's Susan Sarandon/Goldie Hawn vanity fluff piece, The Banger Sisters, but this gorgeous daughter of Sarandon and Italian director, Franco Amurri, has since built up quite the cult following, bringing that same mix of exotic beauty and no bullshit frankness that made her mother an almost instant star, to unforgettable roles in Saved, The Life Before Her Eyes, and Showtime's Californication. One part Isabella Rosselini, two parts her soulful mom, but always her own woman, every time this underrated actress shows up on screen, she brings the grace and grit.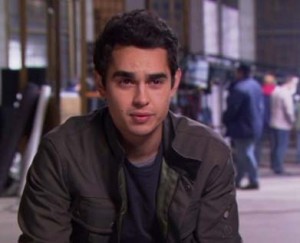 4. Max Minghella
Max grew up all over the world on the exotic sets of his late father, Anthony Minghella's gorgeous films (The English Patient, The Talented Mr. Ripley), so it was only a matter of time before he too caught the moviemaking bug. Now, after breaking out way back in 2005, in the underrated Bee Season, directed by Scott McGehee and David Seigel, Max enjoys a thriving career on both sides of the pond, bringing that same mix of fresh-faced innocence and enigmatic depth to high profile flicks, Syriana, How To Lose Friends and Alienate People, The Social Network, and The Ides of March. He currently stars apposite Owen Wilson and Vince Vaughn in this month's The Internship, and next look for him in Hippie Hippie Shake opposite breakout funny man, Chris O'Dowd and 28 Days Later's Cillian Murphy.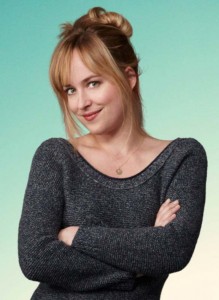 5. Dakota Johnson
Ok, so anyone who thinks that we here at BNH are going out on a limb by spotlighting this laid back and funny California chick, clearly missed Fox's short-lived, but awesomely kooky Ben and Kate. Had they watched the half-hour comedy, they would have seen that Johnson's subtle humor and easy-breezy style was the perfect ying to actor/writer/funny-man Nat Faxon's wacky manic yang. Sure the show was cancelled halfway through its first season, but no matter, this girl obviously knows how to ride the intermittent waves of Hollywood. After all, her parents are actors, Don Johnson and Melanie Griffith, perennial faves who certainly know a thing or two about ebb and flow. Next, the stunning actress leaves the funny behind to star opposite Dominic Cooper and Aaron Paul in 2014's Need For Speed.