Radio Dreams (starring Mohsen Namjoo) exhibits the bizarre experience of immigrants pursuing dreams in their new country, the United Sates, blending dashes of honesty, art, and socio-political topicality served up in an ingenious, offbeat transmission. Watch the trailer for the film below.
Radio Dreams dives into the strange and very real world of PARS-FM – a Persian radio station (broadcasting in Farsi) and operating in the heart of San Francisco. The story unfolds over a single day as the station's program manager, Hamid – a brilliant, misunderstood Iranian writer (played by one of Iran's prominent rock, folk singer, songwriter) Mohsen Namjoo prepares for a triumphant broadcast – a live performance pairing Kabul Dreams, Afghanistan's first rock band, and Metallica. Meanwhile, Hamid must juggle a dysfunctional mix of on-air talent, station managers, and performers while fending off the owner's plans to wrest control of the station.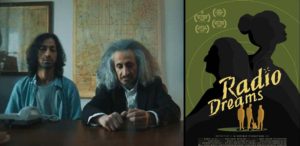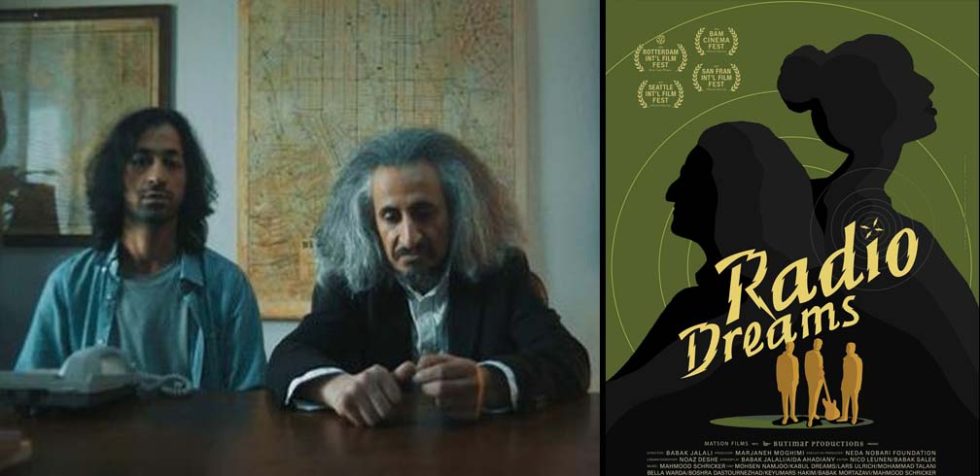 Babak Jalali's Radio Dreams features Mohsen Namjoo (dubbed the "Iranian Bob Dylan") and Metallica's Lars Ulrich.
Radio Dreams, was the winner of the 45th Rotterdam International Film Festival's Tiger Award, and is the newest feature film from Iranian-British director Babak Jalali (Frontier Blues).
In a statement by Hannah Campbell, the Vice President of Matson Films (the film's distributer in North America) said: "Honest, funny, and visionary – Radio Dreams is a truly unique gem and we are beyond excited to bring it to audiences this spring. Director Babak Jalali has masterfully created an authentic yet curious world inhabited by spellbinding characters who provide much-needed insight into the sometimes surreal experiences of American immigrants. Radio Dreams is all at once a poignant art film, tragicomic hero's journey, and immeasurably topical socio-political dialogue. The intrigue is simply undeniable."
Other notable wins and festival selections for Radio Dreams, starring Mohsen Namjoo, so far are:
WINNER – Tiger Award for Best Picture – 45th Rotterdam International Film Festival
WINNER – Best Director – Tarkovsky International Film Festival
WINNER – Best Actor – Durban International Film Festival
OFFICIAL SELECTION – Viennale, Milano, Munich, San Francisco, and Seattle International Film Festivals
Release dates:
Opens in San Francisco next Friday, May 19, 2017 at The Roxie 
in Los Angeles on Friday, June 9th at Laemmle's Ahrya Fine Arts (Beverly Hills) and Laemmle's Town Center (Encino)
Other markets to follow.  Radio Dreams' Facebook page.
Watch the trailer for Radio Dreams below.
[videos file="https://www.youtube.com/watch?v=Tp79ipXCCTI" width="560″ height="315″][/videos]