Attention Angelenos, a unique celebration is coming to the heart of our historic city, the perfect place for celebrating art, unity, diversity and everything showbiz. Over 30 performers, dancers, artists, and community groups will entertain and engage their audience in a public performance, with art installations, and workshops to explore and a celebration of diversity and gender expression.
LOVE &/OR FEAR: A Celebration of Genders is a singular, large-scale, public performance event which will take place on the sidewalks of Hollywood Blvd on Saturday, September 7th, and free of charge. It is the second large-scale event by public art series Dis…Miss, following up on last year's hit summer event at the LA State Historic Park called, Ain't I A Womyn?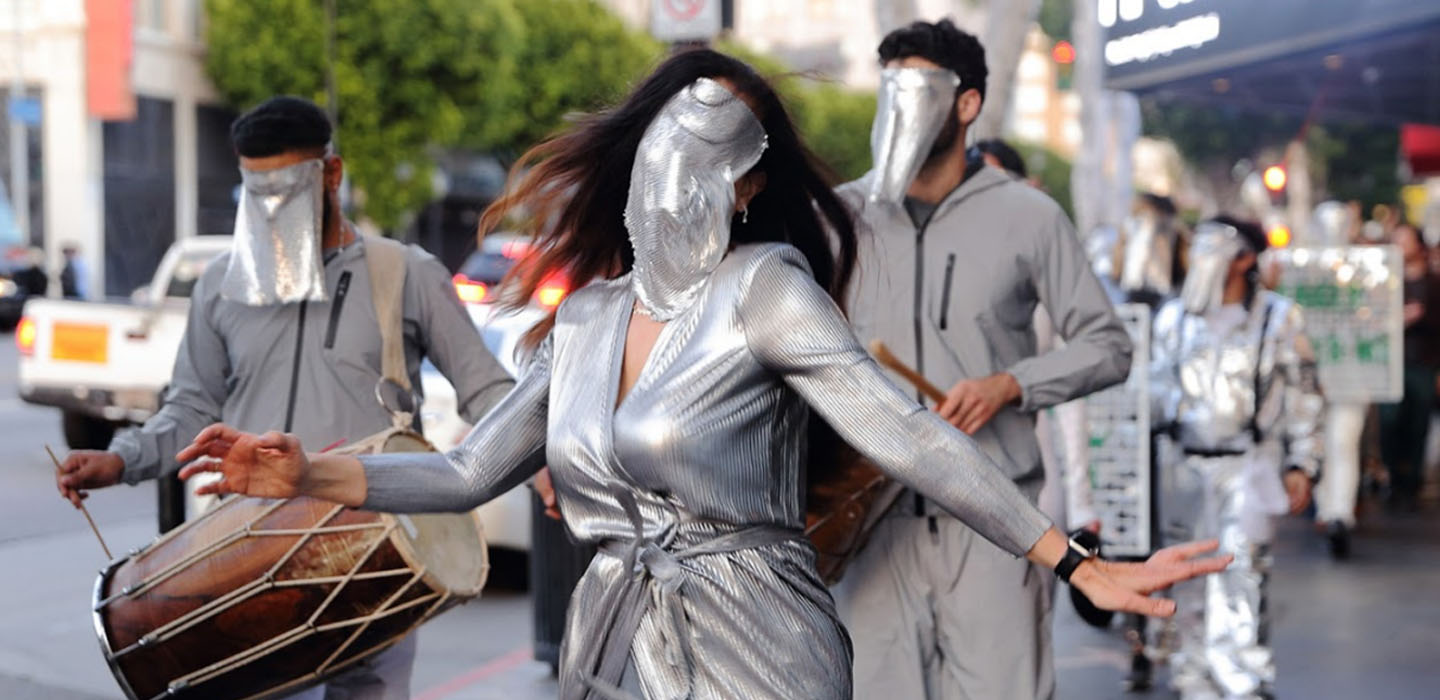 LOVE &/OR FEAR will bring together an eclectic and acclaimed group of Los Angeles artists, organizations, and communities to explore and celebrate diverse gender expressions. Twenty celebrated local artists such as Austin Young and Yozmit, and 10 art collectives, including #SNATCHPOWER and Ni Santas will showcase some of their creative work. Dance, performance art, public installations, visual art, and zines will be presented by other participating artists as well. Additionally, voguing and line dancing to guerrilla feminist self-defense workshops will also be offered.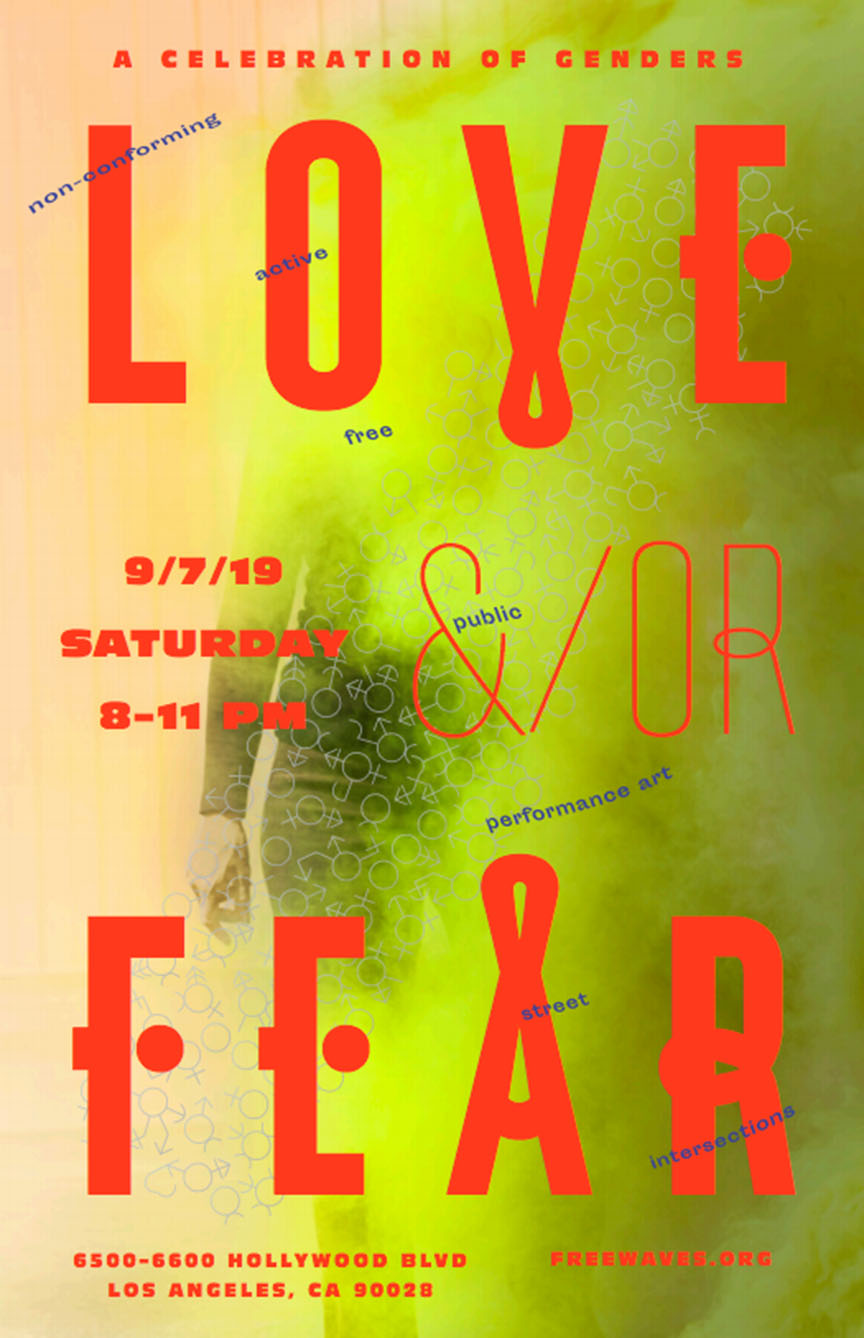 LOVE &/OR FEAR: A Celebration of Genders speaks to all varieties of gender expression through the power of art.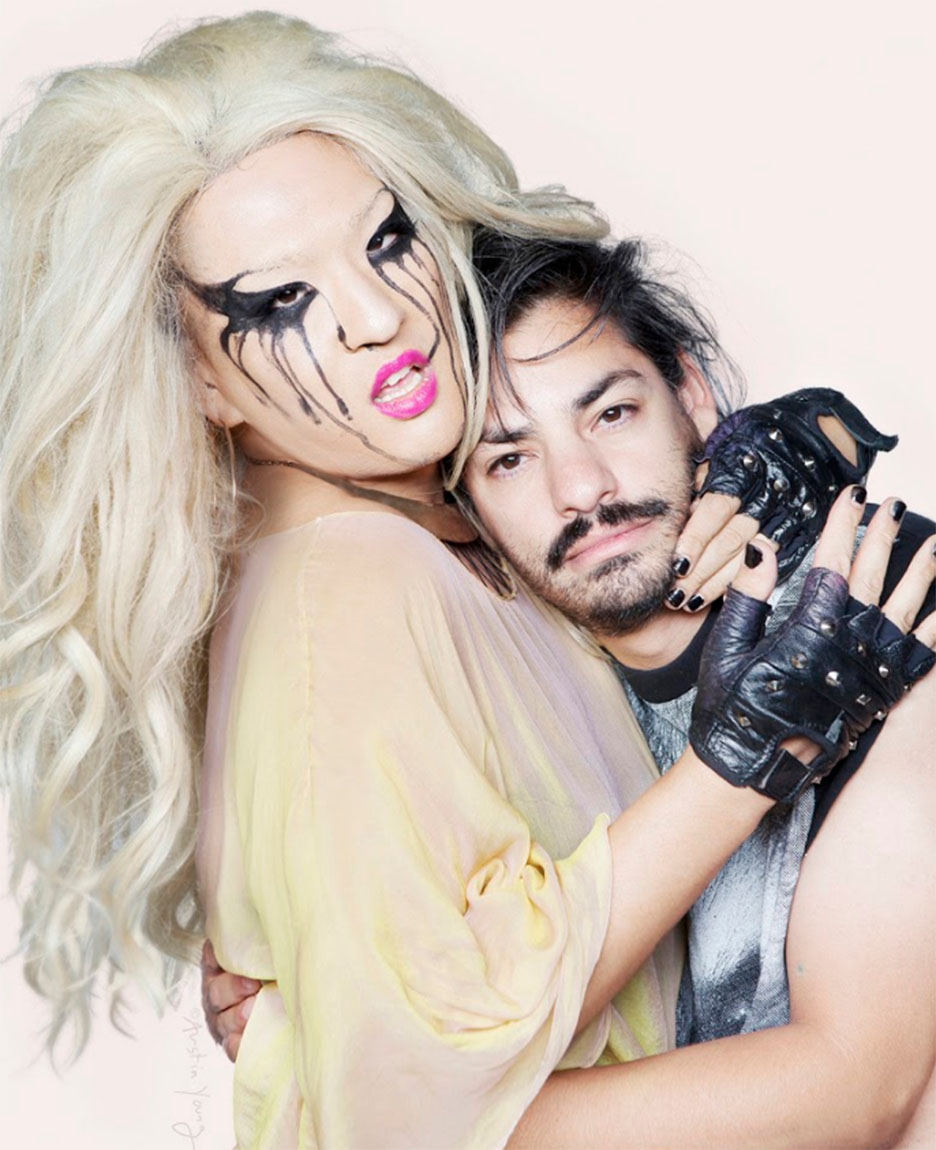 This inclusive event will allow individuals to enjoy an evening in a fearless public space without sexual aggression, privacy invasion, or bodily offense. During the event, audiences are invited to join the artists as they sashay, strut, gallant, tour, parade, march, dance and circulate on Hollywood Blvd.
LOVE &/OR FEAR will declare the two city blocks of this event on Hollywood Blvd. a Sexual Harassment-Free Zone in support of community partner Peace Over Violence's Initiative.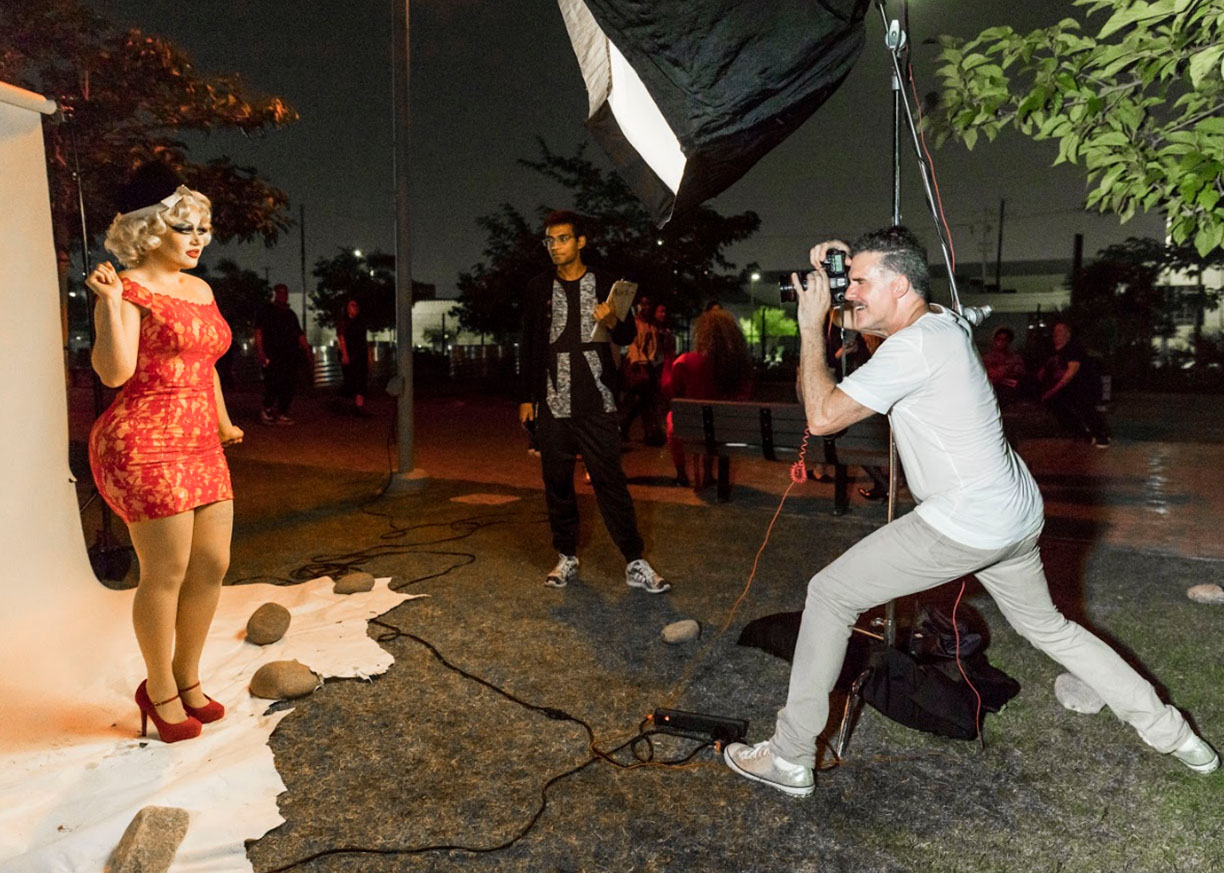 Participating Artists: Bauhaus photo, Catherine Bell, Christy Roberts Berkowitz, Martha Carrillo, Reanne Estrada, the Fingerjoint, Raquel Gutierrez and Karen Tongson, Arshia Haq in collaboration with Cassils, Pato Hebert, Sebastian Hernández, Marcus Kuiland-Nazario, Young Joon Kwak, Marsian de Lellis, Jennifer Moon, Amitis Motevalli, Thinh Nguyen, Reach LA, Ni Santas, Dakota Noot, Julio Salgado, #SNATCHPOWER (The Uhuruverse, Davia Spain, SondriaWRITES and Jordi Phi), Kristina Wong, Austin Young and Yozmit.
Community Partners: Black Lives Matter, Gender Justice LA, Peace Over Violence, LA Center of Photography, LACE – Los Angeles Contemporary Exhibitions, LA LGBT Center, Otis College of Art and Design: Creative Action, Women's Creative Center for Work, WUHO – Woodbury University Hollywood Outpost
Postcard Project Artists: April Bey, boychild, Cassils, Chan and Mann, Roya Falahi, Alexandra Grant, Micol Hebron, Thinh Nguyen, and Shizu Saldamando
About DIS…MISS
Dis…Miss is comprised of a series of multi-year, audience engaging exchanges about gender, using videos, performance art, and postcards. The series includes last year's critically acclaimed public art event Ain't I A Womxn, and will continue throughout 2019 and 2020. Screenings, workshops, exhibitions, and discussions have occurred and continue in the greater Los Angeles area and beyond.
For the ongoing Dis…Miss Postcard Project, commissioned artists created images and a related question that viewers see on postcards and answer anonymously. Answers are gathered, analyzed and will be premiere as interactive animation during LOVE &/OR FEAR. 
More info on Dis…Miss: http://freewaves.org/dismiss/
About FREEWAVES
Celebrating its 30th anniversary this year, Freewaves is a leading Los Angeles arts organization that creates public events to bring diverse audiences and independent artists together in dialogue on current social issues.  More info: http://freewaves.org/
LOVE &/OR FEAR: A Celebration of Genders Saturday, A FREE event, will take place on September 7, 2019, 8-11 pm, at the 6500-6600 block of Hollywood Blvd, Los Angeles, CA 90028