There's a universal claustrophobia that German writer/director Bastian Günther has nailed in his pensive portrayal of a hot and humid small rural East Texas town in ONE OF THESE DAYS. It's the kind of little town where young people itch to leave, where neighborhood gossip is the norm, and the lack of jobs is like a quicksand that sucks in all hopes and dreams.
British actor, Joe Cole stars as a desperate, young Texan, who struggles to turn his luck around in ONE OF THESE DAYS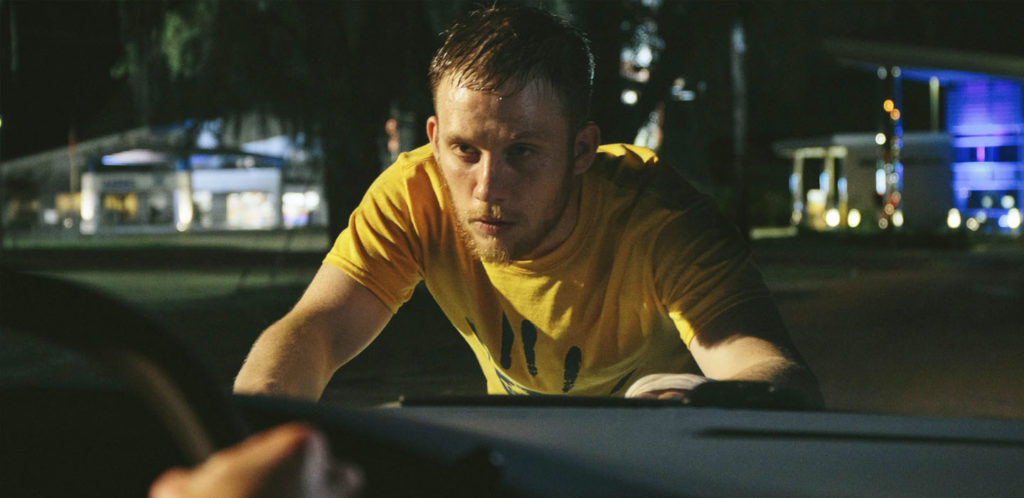 In this little town, only the annual "Hands On" event brings any excitement. The "Hands On" contest is run by the local car dealership where people fill out a ballot, and if they are chosen, and come down to the parking lot to put their hands on a brand new truck. The last person standing wins the truck.
German filmmaker, Bastian Günther has nailed it in his pensive portrayal of a hot and humid small rural East Texas town in ONE OF THESE DAYS.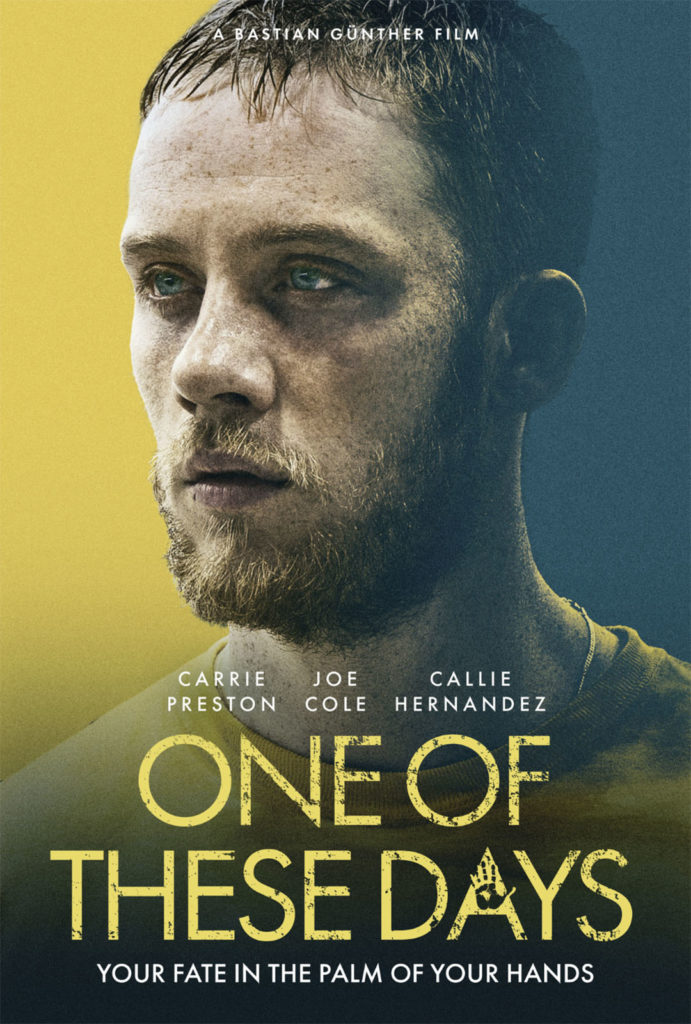 When the contest begins, we're introduced to the townsfolk who are determined to outlast the others. It's an endurance test that ends up being physical and psychological torture as the contestants struggle to hang on.
One contestant, Kyle (British actor, Joe Cole, from PEAKY BLINDERS) desperately needs a win in life. The truck has become more than a set of wheels. Cole approaches the character of Kyle like a weary boxer on his last legs. He is under-employed, working at a fast food drive-thru, his wife works out in the swamps harvesting crayfish, they just had a baby, and his car recently broke down eliminating his job opportunities.
Another cast standout is Joan Preston (TRUE BLOOD), as the always positive public relations director for the car dealership. She is having an affair with a mock cheerfulness that only amplifies that there isn't much to do in this town.
Having lived in Texas for many years, I've driven through many of these little towns, so I can confirm that Gunther isn't exaggerating any Southern small-town trope (though unfortunately there is a character named Bubba). There are economic conditions that pressure cook the same way. What is surprising is how ONE OF THESE DAYS feels so authentic given that neither the writer/director nor the cast are from Texas.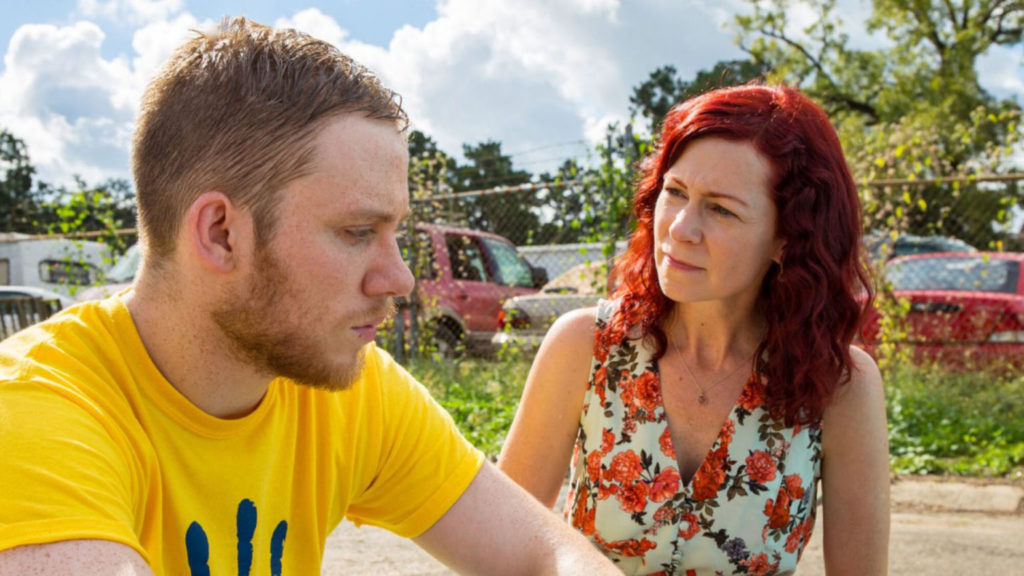 Gunther employs some unique choices in filmmaking. Rather than the current fad with drone footage, he uses Google Earth street views to navigate the small town at street level which emphasizes the need for wheels in a small town. But more importantly, the last quarter of the film is a flashback that may feel too much or out of place after the truck contest ends.
Is it a spoiler when the film's own promotional material says that the contest ends tragically? Perhaps another facet of this little film is how a German writer/director sees gun violence and mental illness in America. ONE OF THESE DAYS is a must-see thanks to its strong performances, an unusual premise, and some bold, original choices.
Below, watch the official film trailer for ONE OF THESE DAYS, featuring Joe Cole and Carrie Preston, and Carrie Hernandez.
ONE OF THESE DAYS (2020) Film: Joe Cole Carrie Preston | Official Trailer