Irreplaceable You features some of the most promising rising stars, along with a few veteran favorites.  Directed by Stephanie Laing, (better known as the Executive producer of HBO's Veep and Vice Principals) Irreplaceable You tells the romantic story of Abbie (Gugu Mbatha-Raw) and Sam (Michiel Huisman), childhood best friends who ended up engaged to be married while living a peaceful life in New York. But everything comes down when Abbie receives an unexpected diagnosis. Faced with the prospect of an uncertain timeline, Abbie begins a touching and at times humorous journey for a new woman, a new companion to take care of Sam. Along the way, Abbie makes unlikely friendships with an older gentleman, Myron (Christopher Walken), Kate (Kate McKinnon) and Mitch (Steve Coogan) all of them having one single thing in common which is the desire of continuing to live life.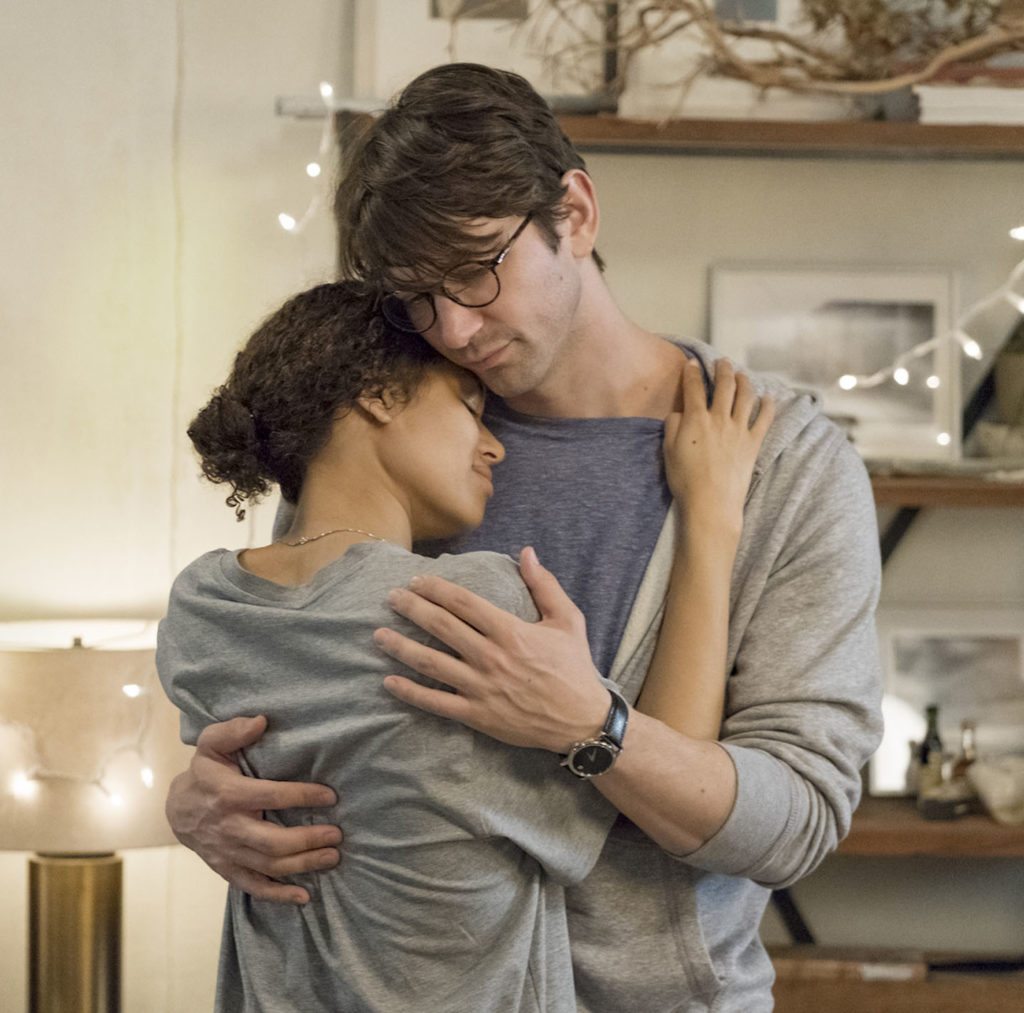 Irreplaceable You (Netflix movie) asks the question, how do you say goodbye when all you want to do is to live?
Starring Gugu Mbatha-Raw (The Cloverfield Paradox, Wrinkle in Time, Beauty & The Beast,Beyond the Lights, Black Mirror: San Junipero) and Michiel Huisman (The Age of Adaline,Game of Thrones), Irreplaceable You also stars Emmy Award®-winner Steve Coogan (Philomena, Alan Partridge), Academy Award®-winner Christopher Walken (Wedding Crashers, The Jungle Book), Emmy Award®-winner Kate McKinnon (SNL), Academy Award®-nominee Jacki Weaver (Silver Linings Playbook, Animal Kingdom), Brian Tyree Henry (Atlanta) and Tim Simons (Veep).
Irreplaceable You is the feature directorial debut of Emmy Award®-winner, Stephanie Laing (Veep, Eastbound & Down, founder of PYPO.com); written by Bess Wohl; and produced by Jonathan Tropper (Kodachrome, This is Where I Leave You), Farah Abushwesha (The Last Photograph), Brian Robbins, Matt Kaplan (Before I Fall, You Get Me) and Laing.
The film is slated for release on Netflix on February 16, 2018.
Here is a look at the official trailer for Irreplaceable You.
[videos file="https://www.youtube.com/watch?v=LKnQVCCX8vU" width="560″ height="315″][/videos]