From Samuel Goldwyn Films comes SUMMER NIGHT, by director Joseph Cross.
Scroll down to watch the official trailer for the film.
Judging by the newly released trailer, the film is beautifully shot, and it features an exciting line up of Hollywood's fastest rising stars including Ellar Coltrane (BOYHOOD), Ian Nelson (THE BOY NEXTDOOR), Analeigh Tipton (TWO NIGHT STAND), Callan McAuliffe (THE GREAT GATSBY), Ella Hunt (ANNA AND THE APOCALYPSE), Hayden Szeto (TRUTH OR DARE), Bill Milner (X-MEN: FIRST CLASS), Lana Condor (TO ALL THE BOYS I'VE LOVED BEFORE), Elena Kampouris (BEFORE I FALL), Khris Davis (DETRIOT), Melina Vidler (TV's 800 Words), with Victoria Justice (THE OUTCASTS), and Justin Chatwin (TV's Shameless).
Indie, coming-of-age dramedy, SUMMER NIGHT is directed by actor-director Joseph Cross from HBO's BIG LITTLE LIES.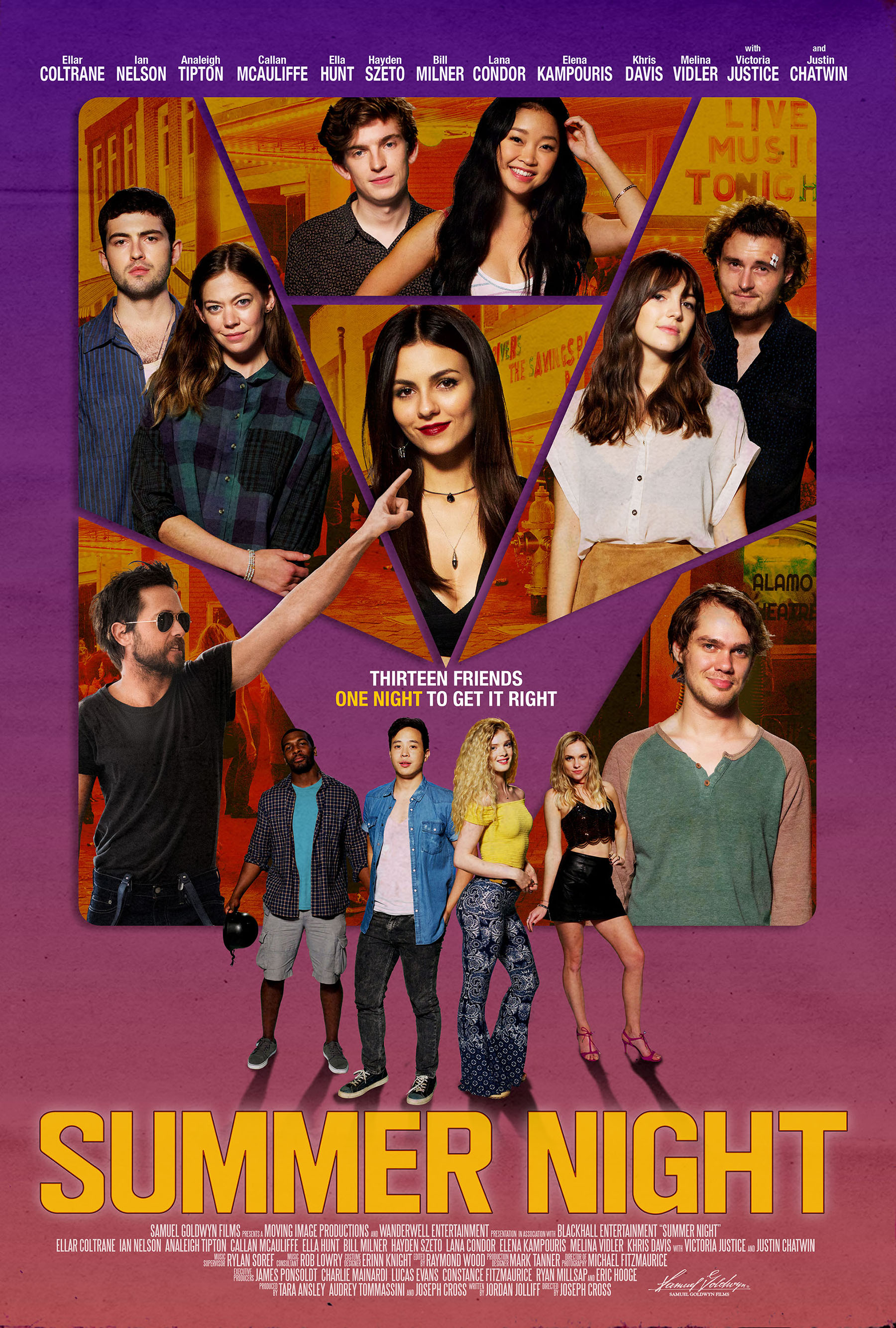 What is this coming-of-age, indie dramedy about?
As the summer days are coming to an end, best friends Seth (Nelson) and Jameson (Coltrane) get ready to perform—and party—at local rock venue The Alamo. But before the night even gets to a start the two young men come face-to-face with serious reality checks: Seth receives life-changing news from his girlfriend Mel (Tipton), and Jameson has to choose between his on-again-off-again girlfriend Corin (Kampouris) and a new girl he's just met, the outspoken Harmony (Justice).
At the show, Seth and Jameson's friends are too caught up in their own lives to be much help: young rocker Taylor (McAuliffe) romances his new crush Dana (Hunt), and awkward Jack "Rabbit" (Milner) avoids his childhood friend Lexi (Condor) after learning what she did at her sister's wedding. These intertwining friend-dramas, fueled by a lot of drinking, unfold against a backdrop of live music performed by the best bands in town.
By the end of the night, these young men and women are confronted with a series of fast- approaching life decisions that will either leave them stuck in the comfort of adolescence or catapult them into adulthood.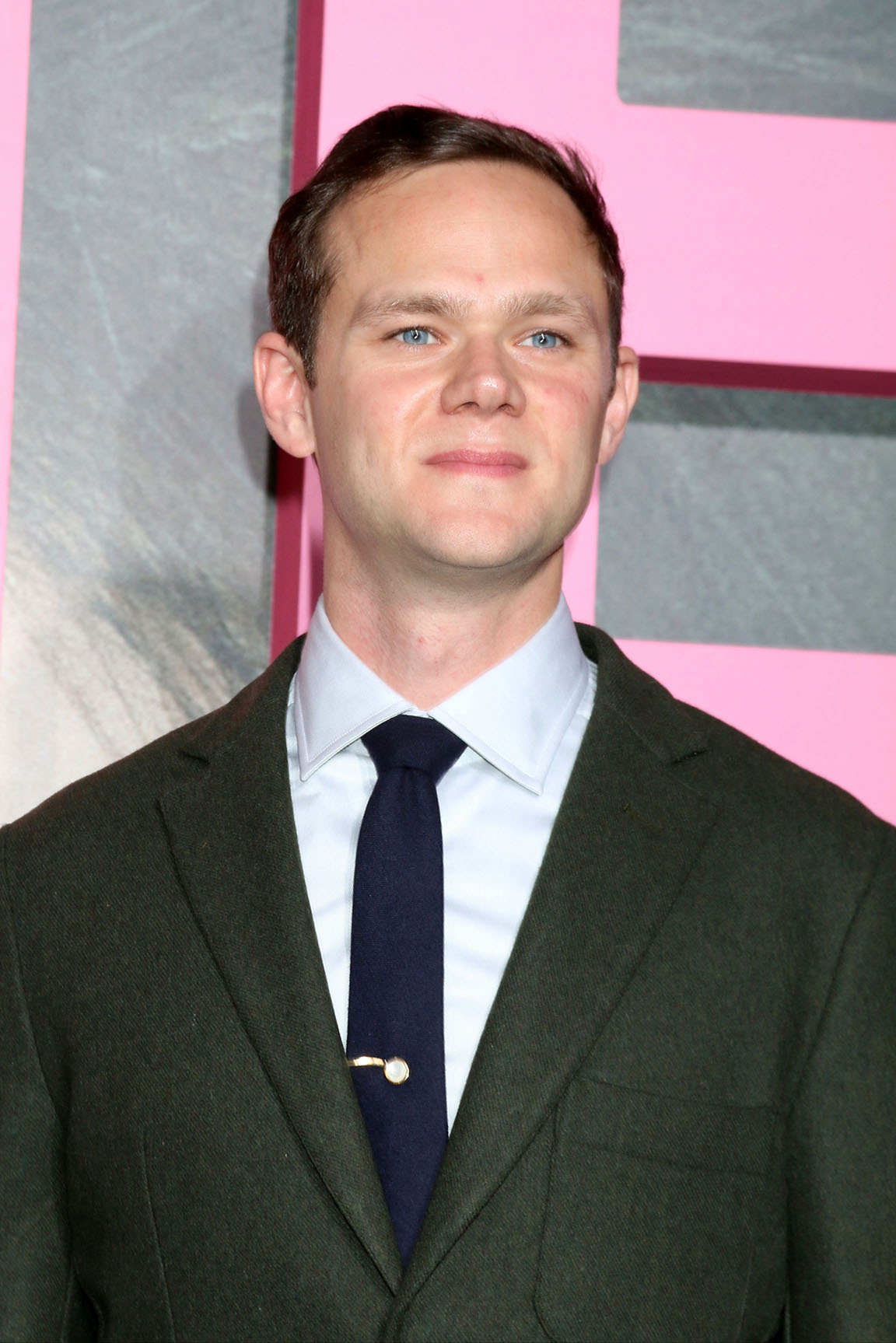 About the filmmaker: Joseph Cross is an actor-filmmaker, and SUMMER NIGHT marks his directorial debut. As an actor, he has done more than a few impressive depictions in films and TV such as: RUNNING WITH SCISSORS (2006), MILK (2008), LINCOLN (2012), and BIG LITTLE LIES (HBO series). Born in New Jersey, Cross made started working in films as a child actor in DESPERATE MEASURES (1998), and M. Knight Shyamalan's 1998 comedy, WIDE AWAKE.
SUMMER NIGHT opens in theaters on July 12, 2019.
Watch the official trailer for SUMMER NIGHT (2019) movie, below.
[videos file="https://youtu.be/MI0Gaofv9PY" width="560″ height="315″][/videos]