Hugh Dancy has been cast as the lead in psychological thriller "Spree", reports The Wrap. Dancy ("Adam") will play a single man whose life spirals out of control due to a fling right before getting hitched.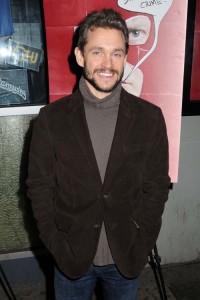 Penned by Tommy O'Haver who will also direct the film, it will be the second colabo between the director and his star since O'Haver previously directed Dancy on "Ella Enchanted".
The film will get its chance to gather up some financing, at Cannes next month. Filming will begin this fall.
Dancy's clever picks and charming portrayals, in a variety of roles, have always made him interesting to watch. His past movies, "Ella Enchanted," "Adam" and this year, a duo of Sundance favorites "Our Idiot Brother" and "Martha Marcy May Marlene" have given the actor a well deserved, and more than usual attention.
The actor recently wrapped Hysteria, a romantic comedy about the invention of the vibrator, in which he stars opposite Maggie Gyllenhaal.