The official trailer for THE LAST THING HE WANTED has been released following the film's Sundance premiere. The suspenseful, action-packed trailer starts with a raid on the offices of the Associated Press in a Latin American country followed by what seems to be American citizens fleeing danger. With a superstar cast, the action led by a rising auteur-director, we are in. Take a look at the trailer for the film below, in this post.
However, the early reviews are not as promising as the fast-paced, dramatic trailer. Bad reviews have been pouring out online making THE LAST THING HE WANTED possibly the last thing its audience wanted to see at this year's Sundance film festival.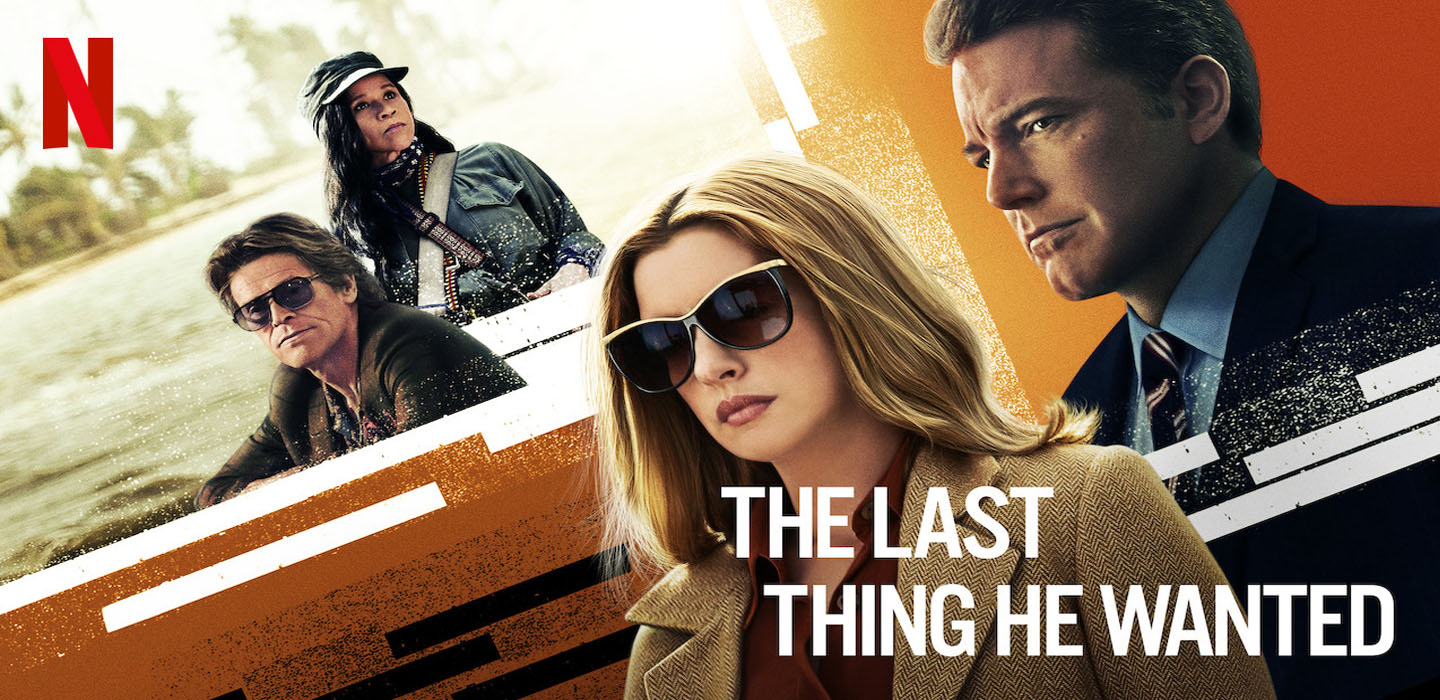 Adapted from the Joan Didion novel of the same title, THE LAST THING HE WANTED is set against the then mysterious fog of the Iran-Contra scandal. A veteran DC Journalist, Elena McMahon (Anne Hathaway) abandons the 1984 campaign trail out of a misguided sense of duty to her father, Dick McMahon (Willem Dafoe) and focuses her energy and skills on exposing political corruption and what it costs the average citizens who often pay the heaviest price. As she digs in to investigate the link between U.S. government and the rising violence in Central America, Elena finds herself on a journey down dangerous paths that might not allow for an easy return to safety and stability.
THE LAST THING HE WANTED starring Anne Hathaway and Ben Affleck, is a political thriller set against the backdrop of the Iran-Contra and political corruption in the 1980s.
The critics at Sundance are unhappy and vocal about Anne Hathaway's performance who apparently gives her all but is simply not convincing in a film that seems incomplete and badly cast, with plot point issues and an absence of tone.
This dissatisfaction may be justified when weighing this film against the previous works by its Academy Award-nominated writer, director, Dee Rees whose PARIAH (2011) and MUDBOUND (2017) films indicated the arrival of a competent filmmaker with a unique voice and stories she wants to bring into the light.
Dee Rees garnered attention for her impressive, semi-autobiographical 2011 feature film debut, PARIAH and praised again for her 2017, award-winning, deep south, period drama, MUDBOUND for which she received an Academy Award nomination in the Best Adapted Screenplay category.
The Netflix, and movie-going public are not always in tune with film critics or the film festival crowd. Perhaps the superstar cast, the genre and the historic subject of this film outweigh the negative reviews.
THE LAST THING HE WANTED stars Anne Hathaway, Ben Affleck, Rosie Perez, Willem Dafoe, Edi Gathegi, and Mel Rodriguez. Directed by Rees, it will premiere on Netflix, globally on Feb 21, 2020.
Below, watch the official trailer for the mystery, crime, drama.