This month, we draw your attention to the dramatic, engaging documentary film, DISARM HATE, by filmmaker Julianna Brudek; taking a looks at gun reform from a unique angle, infused with adventure, conversation, and activism.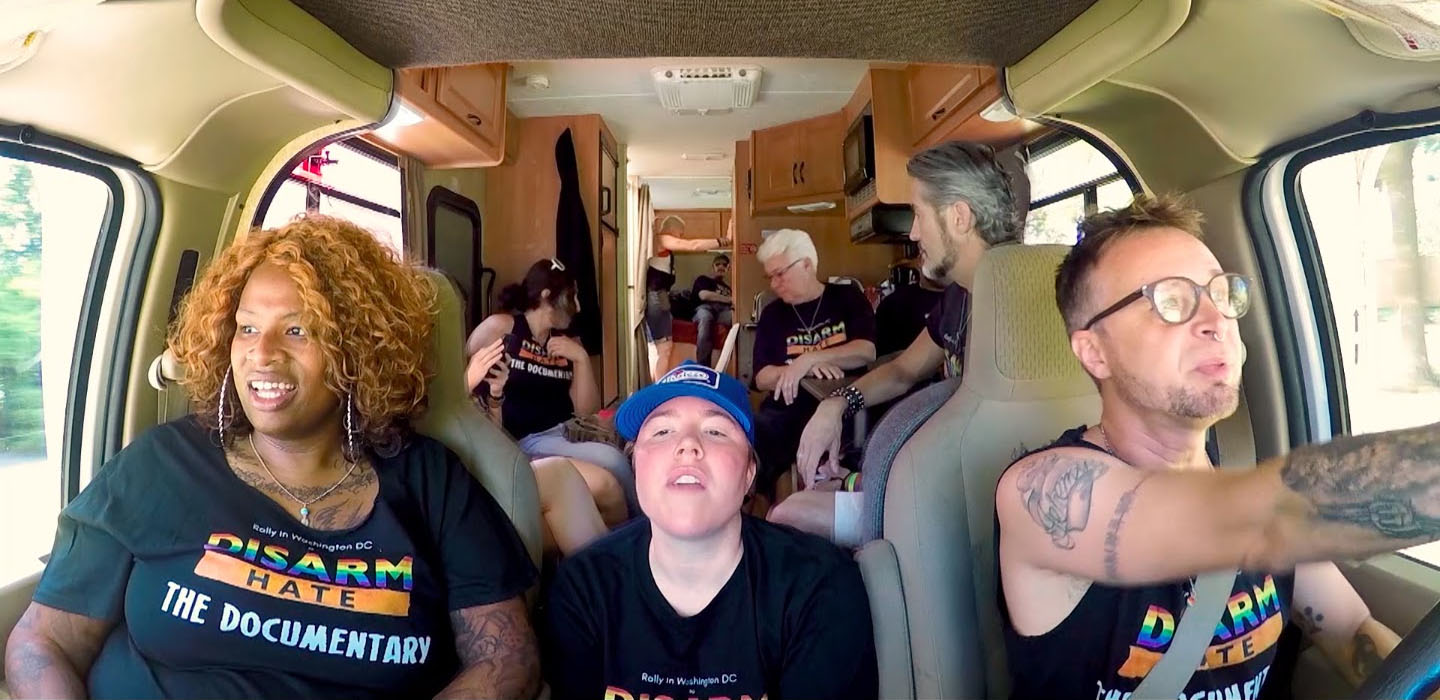 Narrated by the iconic, actor, playwright, Harvey Fierstein, DISARM HATE focuses on nine LGBTQ+ activists who travel from L.A. to D.C. to attend an anti-gun rally after the 2016 Pulse Nightclub massacre which left behind 48 dead.
Scroll down, to watch an exclusive clip from the documentary, below. 
Beginning as a road trip, the journey turns into much more than anyone could have expected. Through conversations, first-person stories, and visits to locations where vicious hate crimes have been committed against the LGBTQ+ community, the deeper need and urgency for the change-making trip solidifies.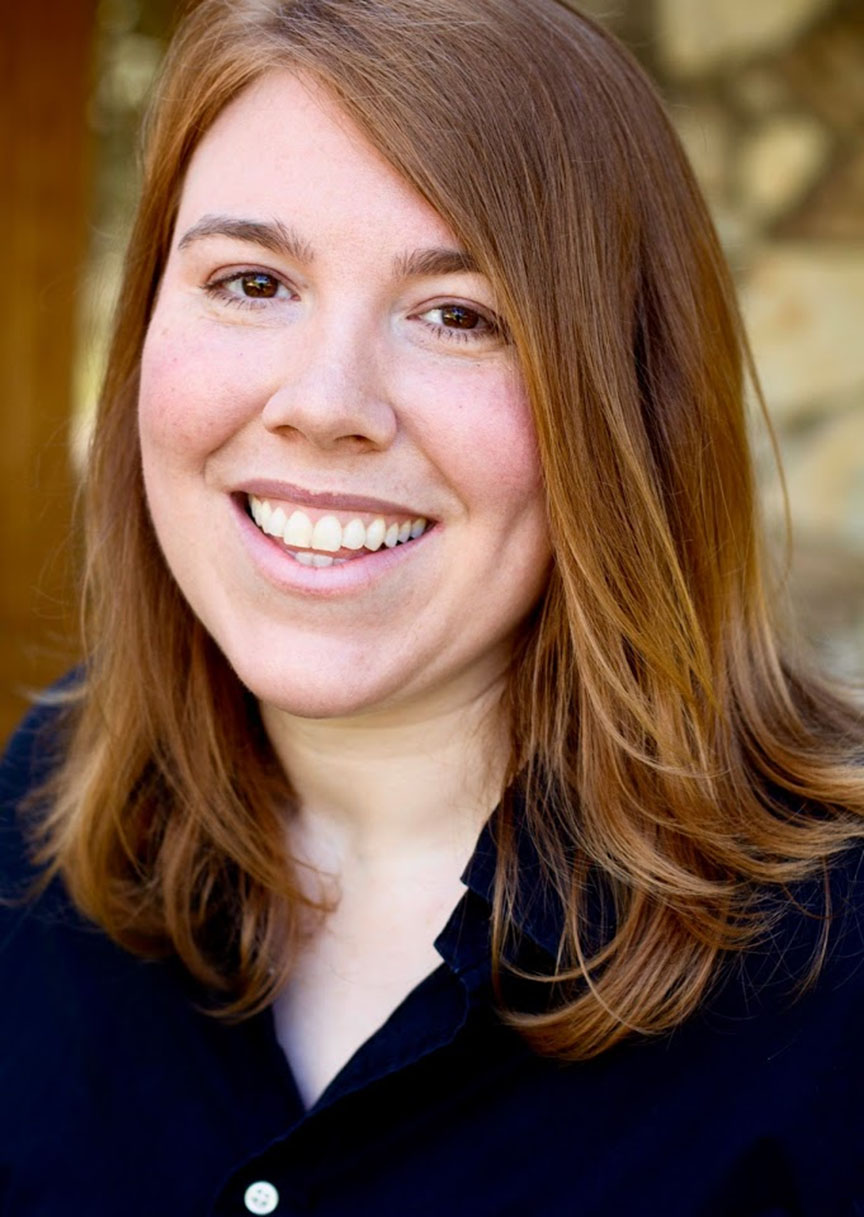 "I wanted to bring awareness to how disproportionately gun violence has affected the less privileged members of our community. Two weeks before Matthew Shepard was brutally murdered, Rita Hester, a trans woman of color, was murdered, and the media buried the story. Forgotten forever," explains, filmmaker, Julianna Brudek. She adds, "I did not want that to happen to the Hispanic LGBTQs that lost their lives at Pulse Nightclub. As a community, we must remember the hate crimes, and work together to stop the violence perpetrated on each one of us."
No gay outing lacks fun, and lighthearted shenanigans, and despite its serious mission and difficulties achieving it, DISARMS HATE captured those moments of humor and laughs as well.
In an RV not build to hold more than four travelers; it is the audience who benefits from the compact environment, and at times, face-to-face confrontations unfolding on camera as some of the subjects begin to share very personal stories of heartbreak, resilience and overcoming hate. As the film advances, they learn to listen, discuss, grow, and form a stronger union.
The viewers meet Jason P. Hayes, a hair, wig, and makeup artist, and an activist from New Jersey who is on a crusade. Without political experience, Hayes builds a national rally to demand LGBTQ+ equal rights, fight the NRA, and challenge America's obsession with gun violence. Navigating the controversial paths and the hardships of organizing the rally, Hayes uncovers lies about gun violence preventions and finds genuine supporters when all hope seems to be lost.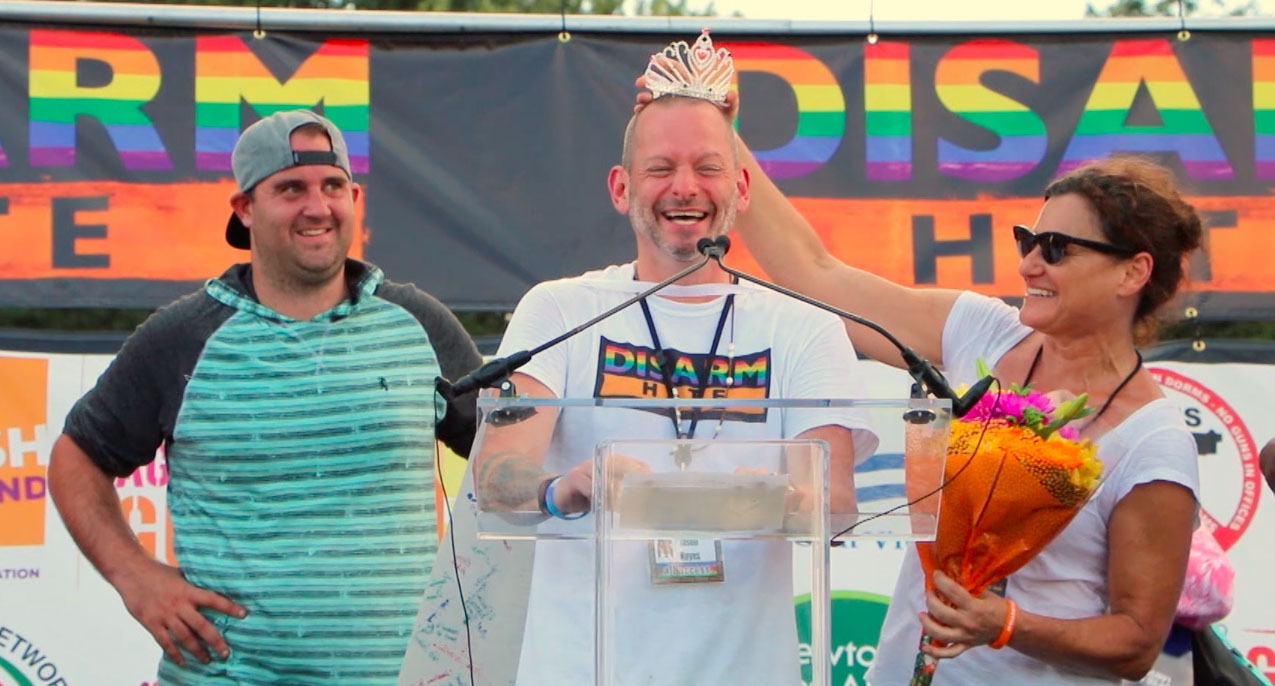 DISARM HATE is an engaging, emotionally charged, unapologetic conversation piece as tensions over gun rights and equality in the United States keep brewing.
Telling the story of Rebecca Wight and Claudia Brenner, a lesbian couple, ruthlessly stalked and murdered in 1988, by Stephen Roy Carr while camping in the woods, in Shippensburg, Pennsylvania is somewhat distracting. Brudek resorts to a reenactment technic, some fifty minutes in, and it doesn't gel smoothly with the rest of the visuals. But what's an indie film warrior without additional B-roll footage to do? It is probably the reason she introduced the footage into her documentary.
Brudek's film remains a strong and effective document in chronicling the emotional journey as the determined activists, confined in a recreational motorhome laugh, cry, argue, and even fall in love.
One subject, Ashlee Marie Preston, a trans activist, and media personality explains the importance of tackling gun violence and its threat to the members of the LGBTQ+ as follows: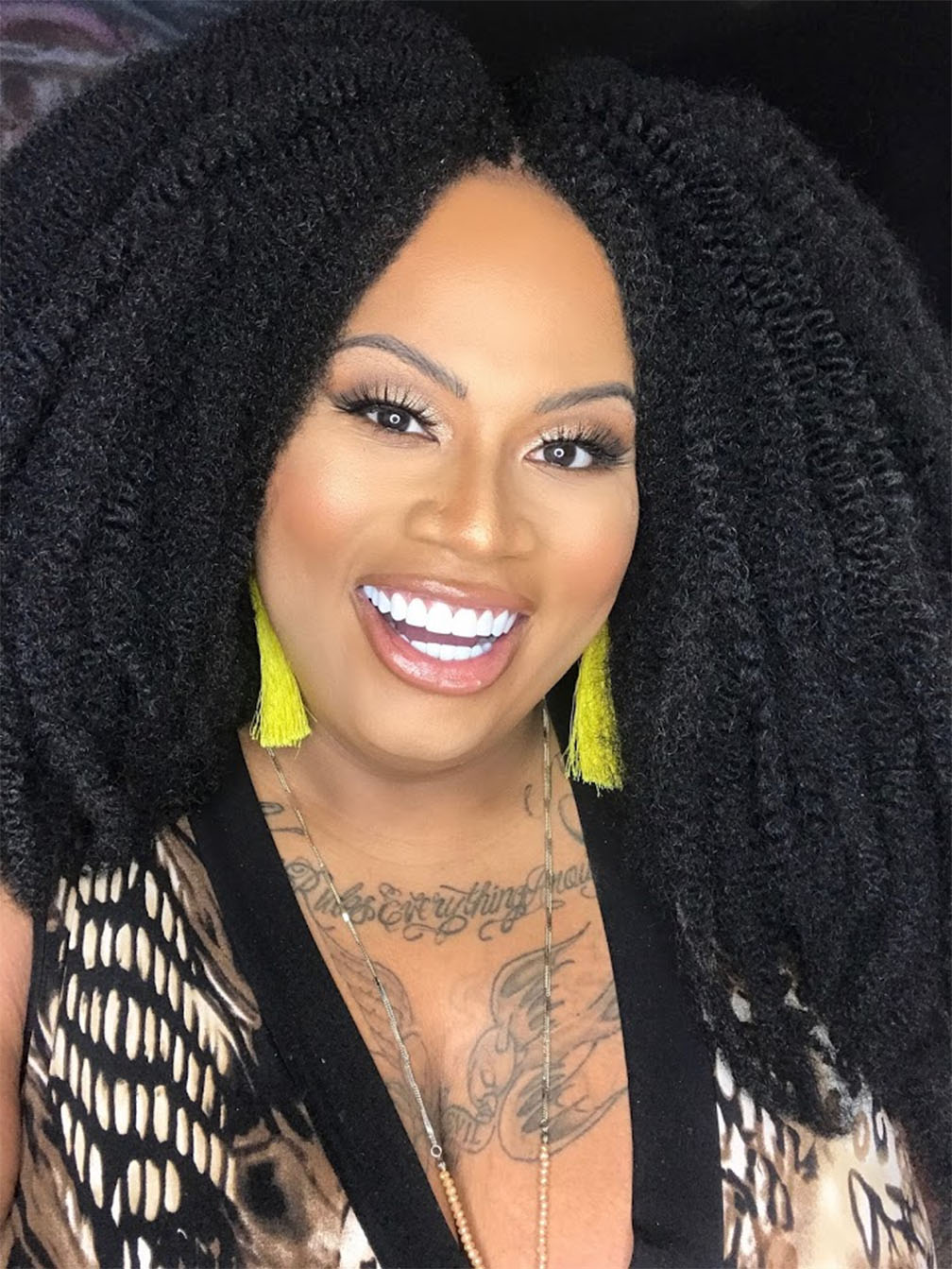 "The threat of gun violence is intersectional. When someone's identity overlaps with multiple marginalized groups, their risk is compounded. Black Americans are 10 times more likely to be murdered with a gun than white Americans. Being a woman and trans exacerbates those odds." She continued, "Disarm Hate," which focuses on the discriminatory culture within America that informs the violence marginalized communities face. If we are ever to eradicate gun violence, we must interrogate the attitudes and beliefs that fan the flames of hate. Our journey was not about taking away people's guns, it was about removing the barriers that obstruct their ability to recognize our humanity." — Ashlee Marie Preston 
DISARM HATE is available now on multiple streaming platforms including Amazon Prime Video.
Watch an exclusive clip from DISARM HATE documentary below.
Exclusive Clip from DISARM HATE Documentary Film