Here comes the thrilling, action-packed trailer to Beyond the Reach (formerly known as The Reach).
Beyond the Reach stars cinema veteran Michael Douglas, and rising star Jeremy Irvine (The Railway Man). Douglas plays a wealthy businessman who hires a young guide (Irvine) to lead them for a hunting expedition. As Douglas' character realizes he shot a man, real characters emerge, and loyalties are put to test. As result, a cat-and-mouse game ensues between the privileged hunter, Douglas, with a high-powered rifle, and the prey, Jeremy Irvine, with nothing – not even his clothes.
However, it looks like the hunted young man has a few survival skills he can put to use under the scorching desert sun. How it all ends is to be seen in what promises to be a fun, thrill-ride of a flick.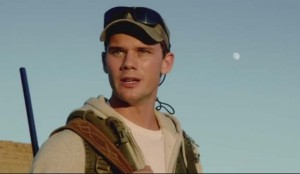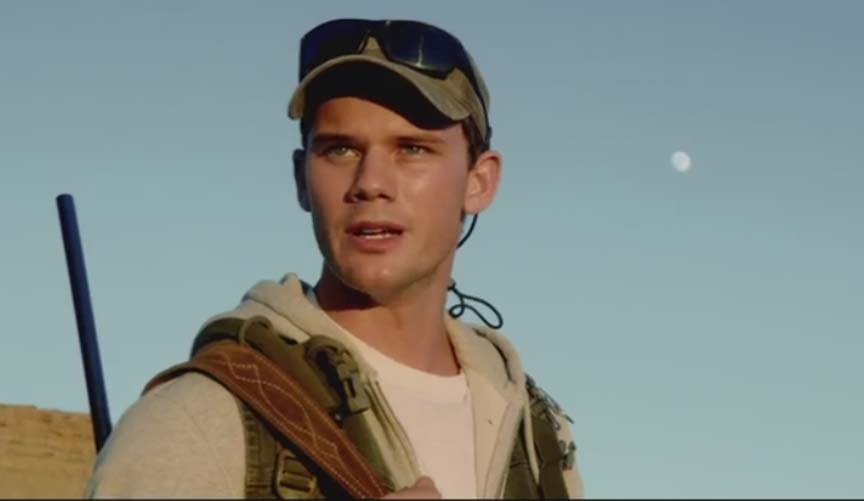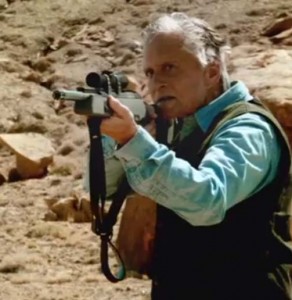 The 2:27 trailer does have a little B-movie appeal with Douglas in the evil old-man role. In ways, he reminds us of his legendary father Kirk Douglas, in the good 'ol Hollywood westerns he played in his golden era.
The action-heavy desert chase ride is adapted from Robb White's novel Deathwatch, with screenplay penned by Stephen Susco (The Grudge). French director Jean-Baptiste Léonetti, the man behind the cult hit Carré Blanc, will make his English-language film debut with this one.
Distributed by Roadside Attractions, the film is slated for a theatrical and VOD release on April 17, 2015.