Here comes the promising and stylish official trailer for Amazon Studios' original movie SELAH AND THE SPADES. It is worth a few replays because of its catchy images and intriguing dialogue and exchanges that drew us in immediately.
See the film's official trailer, below. 
Synopsis: Five factions run the underground life at the prestigious Haldwell Boarding School in Pennsylvania. The most powerful faction, The Spades is helmed by Selah Summers. She is in charge of it all, and the decisionmaker when it comes to picking the people she keeps in her circle and the ones she cuts loose while walking the fine line between being loved and admired and feared. To feed the vices of the loyal admirers with alcohol and pills, Selah is the one you must keep at your corner.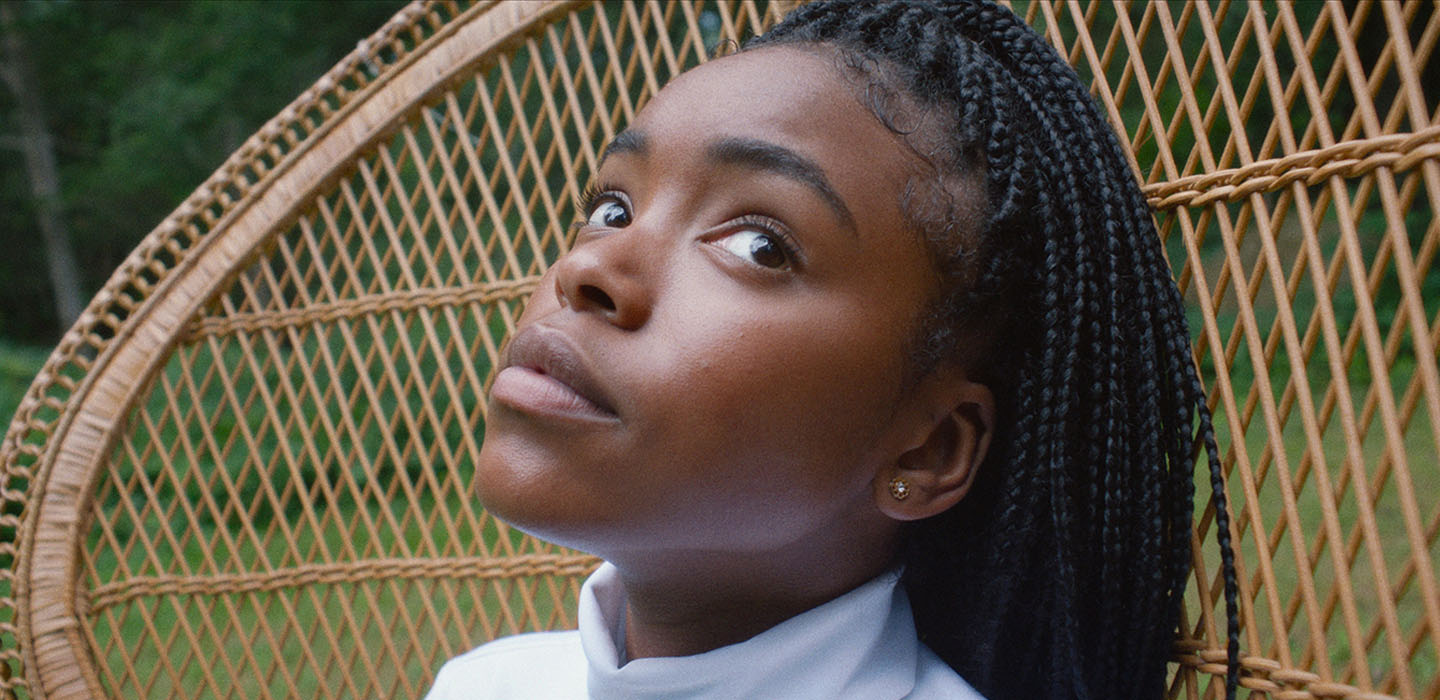 Dissecting the clips: Catchy images and intriguing dialogue in the Amazon Studios' SELAH AN THE SPADES official film trailer drew us in immediately.
As tensions between the factions rise, and her right-hand man and best friend, Maxxie, played by Jharrel Jerome (MOONLIGHT and Netflix's WHEN THEY SEE US) gets too distracted by a new love interest, Selah makes the calculated move to recruit a protégé, a sophomore named Paloma (actress, Celeste O'Connor) and teach her everything she needs to know to rule the school and continue Selah's unrivaled legacy. Soon, Selah realizes that her apprentice who is a very quick study might just steal the position from under her before graduation and send Selah off to the next chapter of her life as a failure.
"When you are seventeen, you got the whole world telling you what to do – that's a mistake they make."
– Selah Summers, SELAH AND THE SPADES
Judging by the crisp and colorful visuals in its suspenseful, tense trailer, the brutal, sink-or-swim environment is evident in this feature film debut by writer-director, Tayarisha Poe. The viewer can feel the menacing affair,  the seductive appeal of power to teenage girls and the danger they feel when that degree of control and influence shows signs of slipping through their fingers.
This rich-kid, power-grab so far is reminiscent of films like CRUEL INTENTIONS (1999), ELECTION (1999), or AFFLUENZA (2014). Filmmaker Poe has been receiving positive reviews on her sense of style and confident storytelling. Yes, SELAH AND THE SPADES has a high score on Rotten Tomatoes as well.
At Brave New Hollywood, we have moved this film to the top of our "must-see" list, and we want to recommend it to our fans and friends, already.
SELAH AND THE SPADES will premiere on Prime Video on April 17, 2020.
Watch the official Trailer.