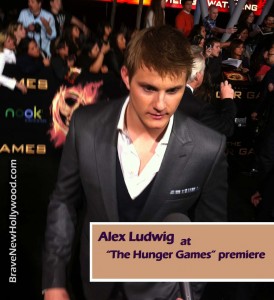 With "The Hunger Games" a clear blockbuster—nearly $370 million bucks worldwide in less than a month, per Box Office Mojo—its toothsome young cast is suddenly in high demand. Among them is the handsome blond hunk Alexander Ludwig. Read on for a quick Brave New Hollywood breakdown on this rising star.
The young heartthrob turns 19 in early May and hails from Vancouver, British Columbia. Fans of youth-oriented fantasy adventure films had already noticed him thanks to plum roles in "The Seeker: The Dark is Rising" (2007) and the remake of "Race to Witch Mountain" (2009).
Hunger Games actor, Alexander Ludwig is rising.
Those roles were preceded by a handful of lower-profile adventure films and other direct-to-video features, but it was a commercial for Harry Potter-branded toys, when he was just nine years old, that proved to be his big break.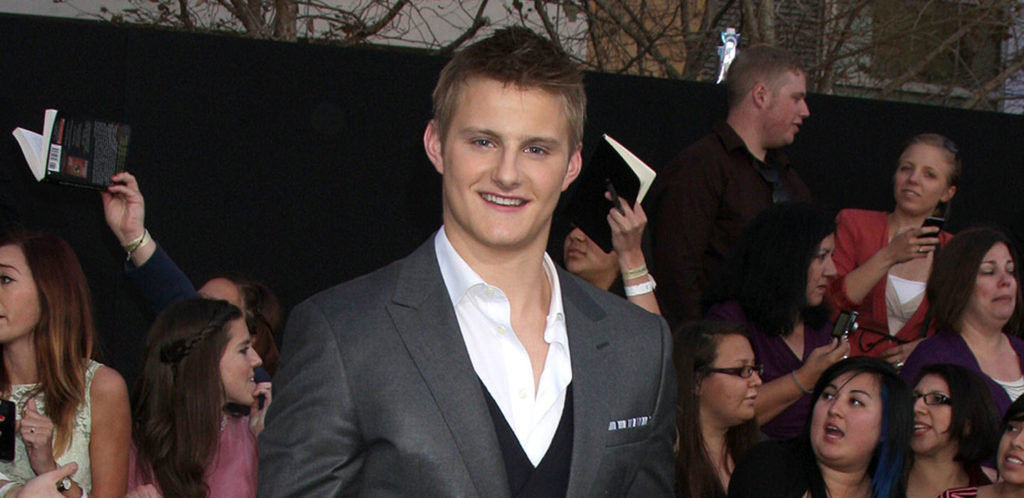 Ludwig plays the brutal Cato in "The Hunger Games," a fellow tribute who presents a moral quandary for the heroine Katniss.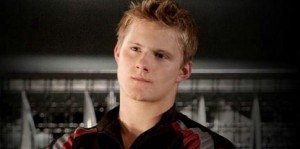 He chatted about the role with Celebuzz.com on the red—well, orange—carpet at the Kid's Choice Awards this past weekend in Los
Angeles.
Ludwig was excited by the chance to "experiment with the dark side of humanity," he said. "If I can get the audience to sympathize with Cato for one second at the end of that movie, then I've done what I wanted to do. That's the only reason I took that movie, [it] was that final scene. I loved it."
On a lighter note, he also expressed bemusement at internet photos where his clean-cut, wholesome features have been Photoshopped over the body of a male porn actor. Go ahead, we won't mind if you run to your computers now…
The increased media exposure has led to an influx of paparazzi, such as those that caught Ludwig and "Hunger Games" costar Levin
Rambin canoodling outside the Hollywood Roosevelt Hotel recently.
A source told E! Online the pair were simply "party pals" while Rambin's rep said "they are not dating, they are friends."
"This certainly isn't the first time Alex has been spotted getting his party on," writes E!'s gossip guru Ted Casablanca.
"Remember, we first told you the breakout star has been hanging with the likes of Lindsay Lohan and has quickly become a strong admirer of the Hollywood nightlife scene."
"And since Leven was also spotted posing with Lindsay Lohan at a Weinstein & Co. bash in January as well, we're thinking this whole posse is fully taking advantage of their newfound fame."
Well, sure. Wouldn't you…?