Whether is cranking out a dance-floor-friendly pop song, or creating a warm and moody refuge with his hearty voice, Scottish singer, songwriter, Alex Gardner says he wants success on both sides of the Atlantic, and strives to secure his very own place in music.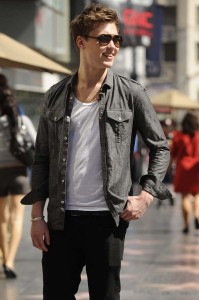 In an exclusive interview with BNH, during his visit to Los Angeles, Alex Gardner (19), steps out onto the famous Hollywood "walk of fame" for the first time, and gives us his impression of this sunny side up, show-biz crazy town we call L.A.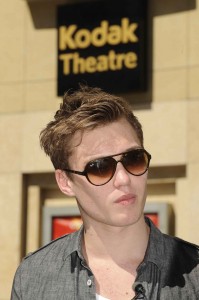 "It's very me!" says Gardner about the city of angels, explaining it exudes a "good vibe," something he is looking for.
Signed to Polydor records, Alex Gardner is a part of a star-studded musical family: Lady Gaga, Enrique Iglesias, and The Saturdays, and Will.i.am all on the same record label. But the young crooner is not here on holiday or fun and games. The versatile pop/soul star is visiting the States to create new music for his upcoming album, working in the studio of Kanye West mentor, No ID, with musician-producer James Fauntleroy (RocNation) and recording new tunes in L.A. and Miami – at times, standing in the same spot where Kanye, The Beach Boys, and other musical superstars recorded some of their biggest hits.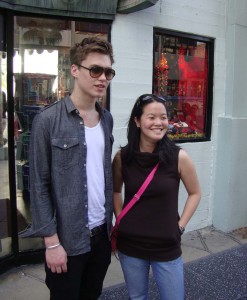 So, what does Mr. Gardner normally write about? He'll tell you honestly: "females!"
He is not shy about covering other singers' hit songs as he always ends up putting his own stamp on them.
To see Brave New Hollywood's exclusive interview with Alex Gardner in L.A., CLICK HERE, or search under VIDEOS.
Alex Gardner's official website:http://www.alexgardnermusic.com/
More Alex Gardner on BNH:  http://bravenewhollywood.com/who-is-alex-gardner/