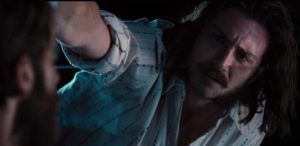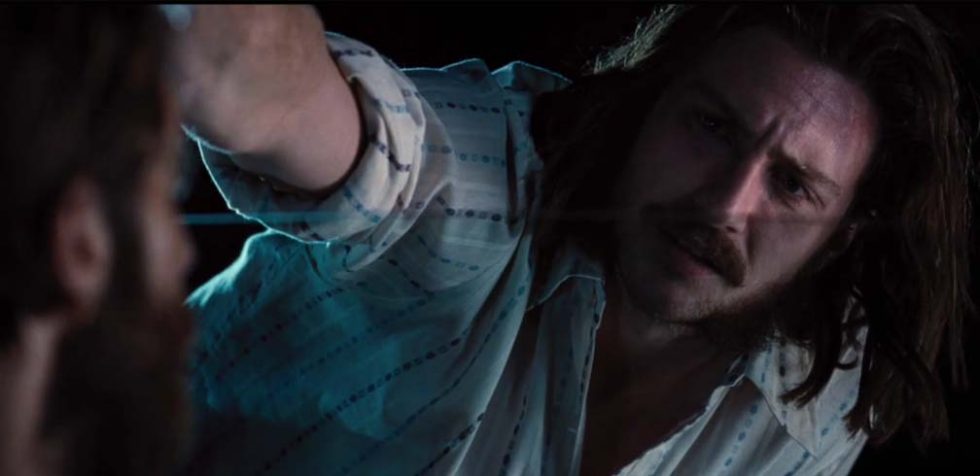 Don't break out the violins just yet but Aaron Taylor-Johnson wasn't nominated for an Oscar for his very memorable (and Golden Globe winning) performance in the thriller, NOCTURNAL ANIMALS.  Instead, co-star Michael Shannon scored the Best Supporting Actor nom.  Save your tears for Amy Adams who was snubbed for both of her starring roles in NOCTURNAL ANIMALS and the acclaimed cerebral sci-fi, ARRIVAL.
Redirecting All Eyes on Aaron Taylor-Johnson in NOCTURNAL ANIMALS!
For the handsome 26-year old Brit actor, the Golden Globe Award was the surprise crown jewel in a 16-year career that seems methodically planned as he grows into a versatile actor.  American audiences were introduced to Aaron Taylor-Johnson as a child actor in Jackie Chan's SHANGHAI KNIGHTS. He became a UK teen heartthrob with ANGUS, THONGS and PERFECT SNOGGING, and earned accolades (and a wife!) for his performance as a young John Lennon in NOWHERE BOY.
But before you could pigeonhole him as a teen idol, he was cast against type as a comic book geek nerd in the cult hit KICK-ASS and was soon building his career with a mix of well-regarded indie (ALBERT NOBBS) and art house films (ANNA KARENINA).
Taylor-Johnson had supporting roles in a couple of blockbusters (GODZILLA, AVENGERS: AGE OF ULTRON), but really seems to shine in parts where he could demonstrate his acting mettle – do not miss him in Oliver Stone's drug trafficking thriller, SAVAGES. Along with his role in NOCTURNAL ANIMALS, it seems that this actor has no qualms about playing unlikeable characters with dark backstories.  No doubt about it, if Michael Shannon wasn't in NOCTURNAL ANIMALS, the Oscar nom would have been Aaron's.
Combined with a talented ability with accents and the drive to transform himself physically for the part, we expect to see Aaron Taylor-Johnson with an Oscar nomination in the near future.
Below, watch Aaron Taylor-Johnson in a clip from Tom Ford's Nocturnal Animals, and his motivation for the character, Ray Marcus.
[videos file="https://www.youtube.com/watch?v=Dmh7Bw1O5Js" width="560″ height="315″][/videos]
About the contributing writer: Harrison Cheung is the award-winning author of the Christian Bale biography, THE INSIDE STORY OF THE DARKEST BATMAN.