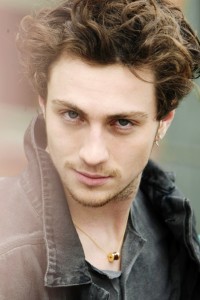 Aaron Johnson – In England, he was introduced as a teen heartthrob in 2008's ANGUS, THONGS AND PERFECT SNOGGING, a teen romcom. To the rest of the world, he made his debut as an American geek-nerd vigilante in 2010's KICK-ASS.
At the age of 21, Johnson is building a leading man career that demonstrates his considerable talents with a wide variety of roles and effortless accents. Johnson earned rave reviews and indie cred for DUMMY and his portrayal of a teen John Lennon in NOWHERE BOY – read the BraveNewHollywood review.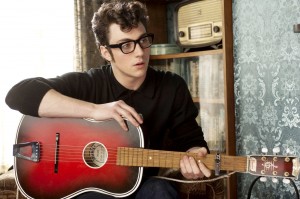 Johnson scores very highly when you think about what British actors need to establish a leading man career – uniquely handsome, but not too handsome; pitch perfect accents that range from American to cockney to Liverpulian; an effortless natural acting talent that makes you forget his origins, and most importantly, a savvy choice of comedic and dramatic roles working with skilled directors.
Depending on his career choices and box office performance, he appears to be on track to be a star, following on the heels of fellow Brits, Henry Cavill and Andrew Garfield.  He could be the next Colin Firth or Christian Bale. One wrong move, and he could be trapped in costume dramas, or relegated to a Jamie Bell, Rupert Graves or Stuart Townsend character actor career.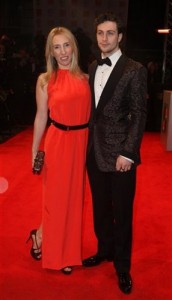 Interestingly, Johnson's personal life is closely followed by the UK press ever since he started a relationship at the age of 18 with his NOWHERE BOY director, Sam Taylor-Wood, a woman 23 years his senior.  He now has two children with her but his acting accomplishments are overshadowed by the label 'boy toy.'  Since Taylor-Wood is an accomplished UK director/photographer – in England, she is better known than Johnson and was recently awarded the OBE (Officer of the Order of the British Empire) in 2011 for her services to the Arts – it'll be interesting to see how the American press and studio marketers treat Johnson.
It's a non-issue when a man goes out with a woman many years younger, but for some reason, it's a very different reaction when the roles are reversed.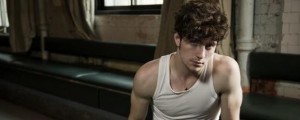 Though KICK-ASS misfired at the box office (however, it was the 2nd most popular illegal download of 2010!), Hollywood is taking notice of this striking young man.  Next up for Johnson in 2012 are starring roles in Oliver Stone's SAVAGES and ANNA KARENINA helmed by director, Joe Wright.