2047: Virtual Revolution is a good looking action sci-fi flick heavily influenced by the look and feel of Blade Runner. Strategically renamed "2047" – it made the film festival circle as just Virtual Revolution – to no doubt take advantage of the video release of Blade Runner 2049 we follow Nash, a private investigator (Mike Dopud) wandering through a dark metropolis (Paris) in pursuit of a group of hackers called necromancers who are killing off online players. In this world, people use virtual reality games to escape their dreary lives – think Star Trek's holodeck addiction.
Veteran sci-fi character actor, Dopud (X-Men: Days of Future Past, X-Files, Arrow) does a good Harrison Ford impression in his Deckard type role – a weary, grizzled PI. Cult favorite Jane Badler (V) co-stars as Dina, the woman from the online virtual world company, Synternis, who commissions him.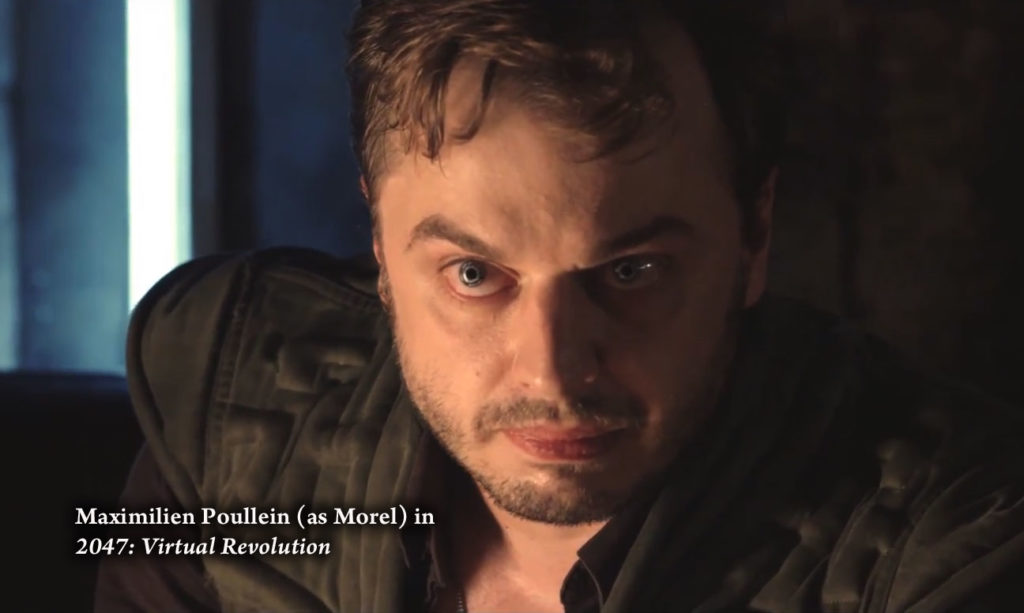 In 2047: Virtual Revolution newcomer Maximilien Poullein steals the show as a rogue hacker with a bulging-eyed intensity like a young Eddie Izzard.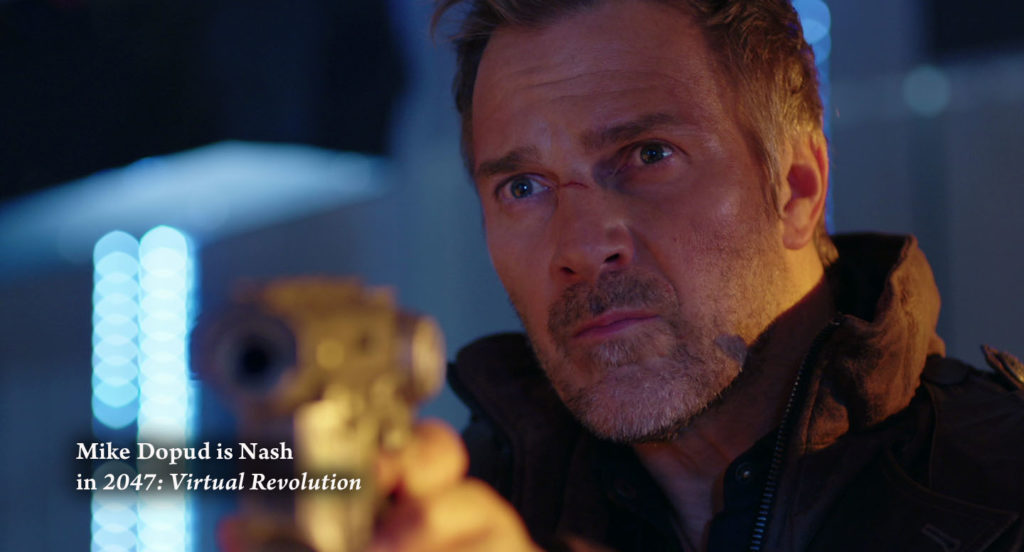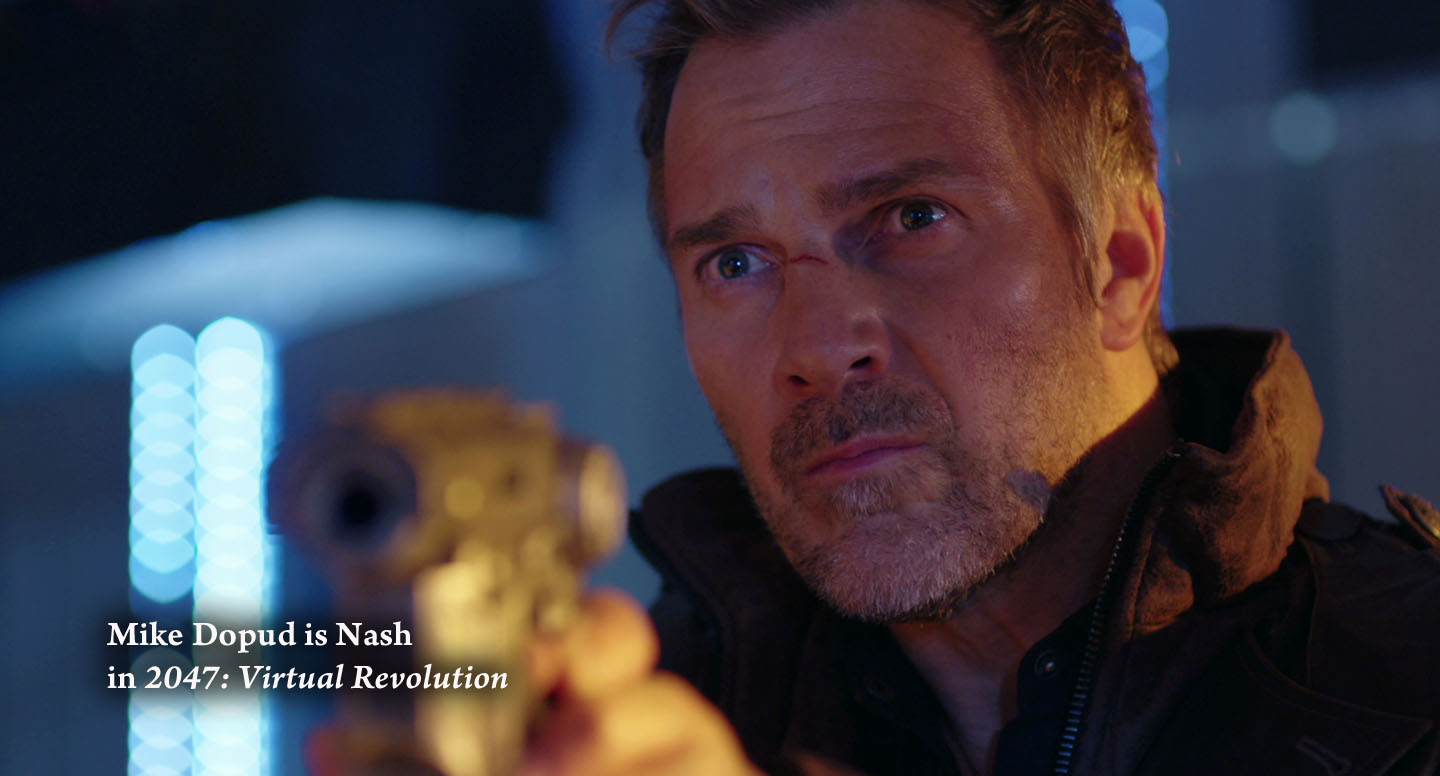 Writer/Director Guy-Roger Duvert has made quite an amazing looking first film that could easily take place in a Blade Runner meets The Matrix universe.  The film gets talky at times – exchanges between Nash slow the action down. In one exchange, Dopud's character snaps at an interrogator over his "fantastic, incredibly long-winded monologue." Even Ridley Scott deleted the Harrison Ford narration from his Final Cut of 'Blade Runner.'  But the virtual worlds are refreshing – a visual jump from dark Paris to a sunny medieval setting looks like a scene from Assassins Creed. It's no real spoiler (or surprise) to note that the last scene of the film looks a lot like the original theatrical cut of Blade Runner as well.
For a first feature film, Virtual Revolution ambitiously tackles the tried and true sci-fi themes of the ethics of virtual reality. With Duvert's obvious love of Blade Runner, he's made a film that honors Ridley Scott's aesthetic, and one would hope that his next project, Duvert will concentrate less on scenery and more on an original story.
EXTRA: 2047 Virtual Revolution is the recipient of over 40 awards, including Best Film at the Los Angeles Independent Film Festival and Best Feature at Dragon Con.
2047 Virtual Revolution is now available on DVD in the U.S.
Watch the trailer for the film below.
[videos file="https://www.youtube.com/watch?v=KgYG4N7KnxE" width="560″ height="315″][/videos]
About the contributing writer: Harrison Cheung is the award-winning author of Christian Bale: The Inside Story of the Darkest Batman biography.