Zeeko Zaki, the strikingly handsome 6'5″ square-jawed star of the CBS TV series "FBI" is on a mission, proud of his Egyptian roots and touting the importance of representation in popular culture.  Before his breakout role on "FBI" he was playing plenty of terrorists and military types.  Eager to break the typecasting for Muslim American actors, Zaki realizes he has quite the challenge as Muslims have been the de facto "bad guys" in American movies and TV shows for many years.
Produced by "Law and Order" creator, Dick Wolf, "FBI" takes full advantage of Zaki's background as he portrays Special Agent Omar Adom 'OA' Zidan.  The role was originally written as a Latino but during his auditions, Zaki impressed Wolf to rewrite the role to be an Arab American.  The crafty, rising star is fluent in Arabic, part of his skill set which Wolf believes the real FBI would definitely utilize in a field agent.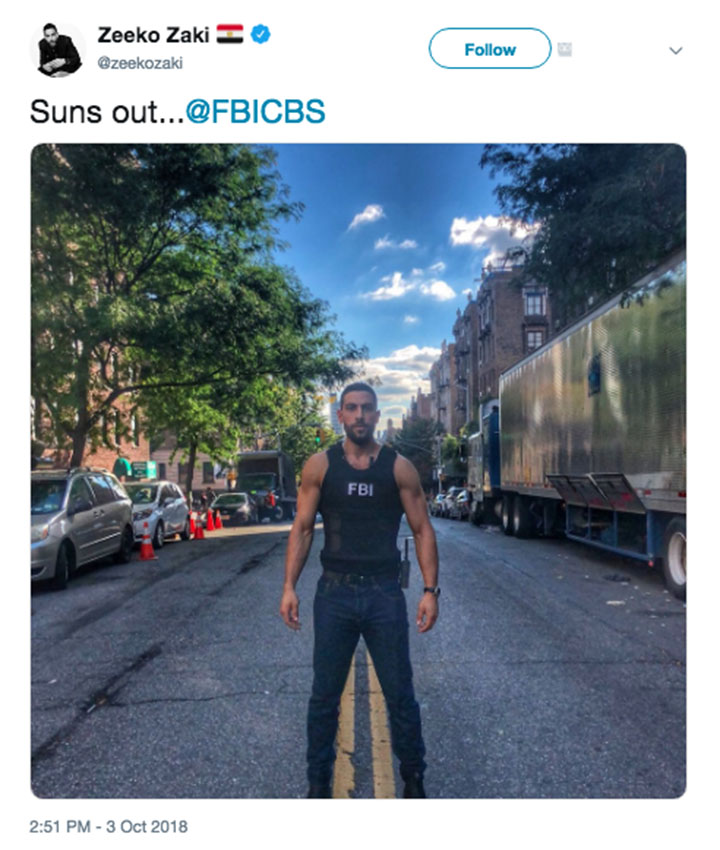 Born in Egypt and raised in Philadelphia, Zaki originally studied Business at Temple University but had to yield to his acting bug.  In high school, Zaki was in a production of "Beauty and the Beast" and he was so thrilled with the audience reaction that he appeared in musicals every year. By the time he was in college, he auditioned for a part in a non-musical. He impressed the director so much that he was soon a signed actor.
Zaki's resume is filled with roles playing Arab characters in "Six," "24:Legacy" "NCIS Los Angeles" and "Valor."  As he explained to the New York Post about his role in "FBI", "I was given this platform and this opportunity so we have to figure out how to use it for good. I have a lot of Arab-American actor friends and everyone is sick and tired of playing terrorists and crying mothers." Zaki recently said, "If I can make a few people like me, then maybe that can start moving the ball in a positive direction for diversity on TV for people of all different races and cultures."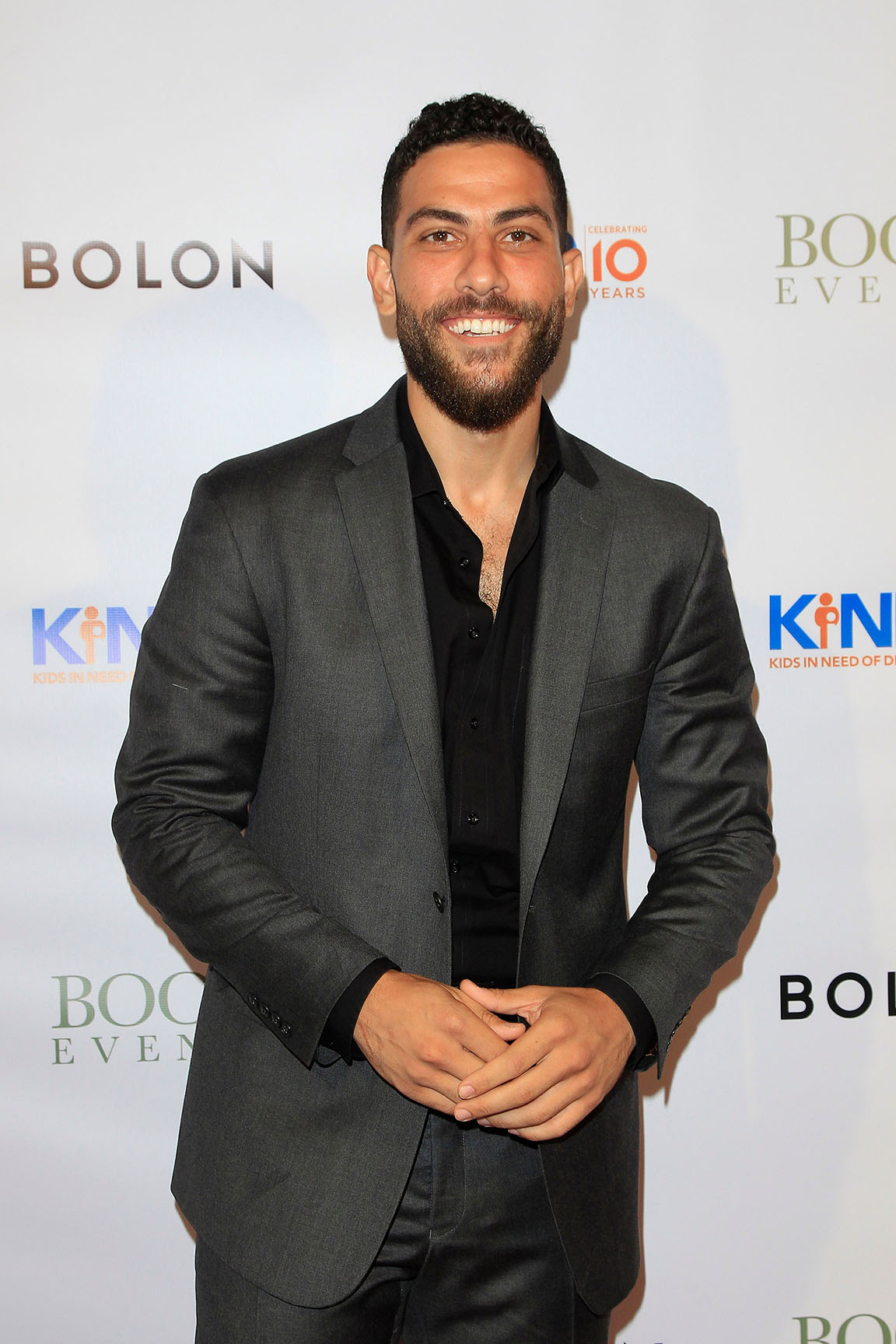 There has been a natural comparison of Zaki to Tahar Rahim's acclaimed performance as FBI agent Ali Soufan in the Hulu miniseries The Looming Tower. Like Rahim, Zaki has the opportunity to create a bold statement about what it means to be an Arab American FBI agent.
"FBI" has been getting positive reviews and was just picked up for a full-season thanks to solid ratings since its premiere. It is currently tied with CBS's "The Neighborhood" as the highest rated freshman series of the season so far.