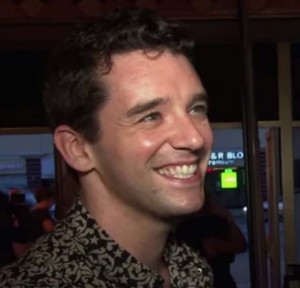 Our exclusive interviews with actor Michael Urie, director Stewart Wade and the cast of indie comedy "Such Good People" (2014), during the red carpet premiere in Los Angeles, CA.
In this 2014 indie comedy, a young gay couple (Randy Harrison and Michael Urie) discovers a secret room full of cash while house-sitting for rich friends who die while out of the country.
SUCH GOOD PEOPLE is written by: David Michael Barrett (screenplay), David Michael Barrett, Greg Sterling (story), directed by: Stewart Wade
Starring, Michael Urie, Randy Harrison, Carrie Witta, Alec Mapa, Lance Bass, Scott Wolf, to name a few.
CLICK HERE for the film's official website.