Get ready for TIFF 2022, this September 8-12. Toronto International Film Festival, one of the biggest, most significant film events in North America returns on September 2022 for its 47th edition with an 11-day celebration of international and Canadian cinema, including special events featuring some of the biggest names in film, and TIFF's Industry Conference, bringing diverse and innovative perspectives on the craft and business of film.
For its 47th showing, TIFF 2022 is hoping to shed the pandemic restrictions that hampered the excitement and immediacy of the past two years with a star-studded event that includes 18 gala films and 45 special presentations and world or North American premieres from Steven Spielberg, Martin McDonagh, Hirokazu Kore-eda, Park Chan-wook, Lena Dunham, Sam Mendes, Rian Johnson, Gina Prince-Bythewood, Rodrigo Garcia, Darren Aronofsky, Jafar Panahi, Stephen Frears, Ruben Östlund, and Sarah Polley.
Some of TIFF 2022 highlights:
Probably the most anticipated is Viola Davis' starring turn in THE WOMAN KING, directed by Gina Prince-Bythewood. This historic epic is set in Africa about a kingdom of all-female warriors which European colonizers mistakenly call 'Amazons.'
Steven Spielberg premieres his autobiographic THE FABELMANS, a coming-of-age drama about a boy growing up in post-WW2 Arizona, discovering his love of film along the way.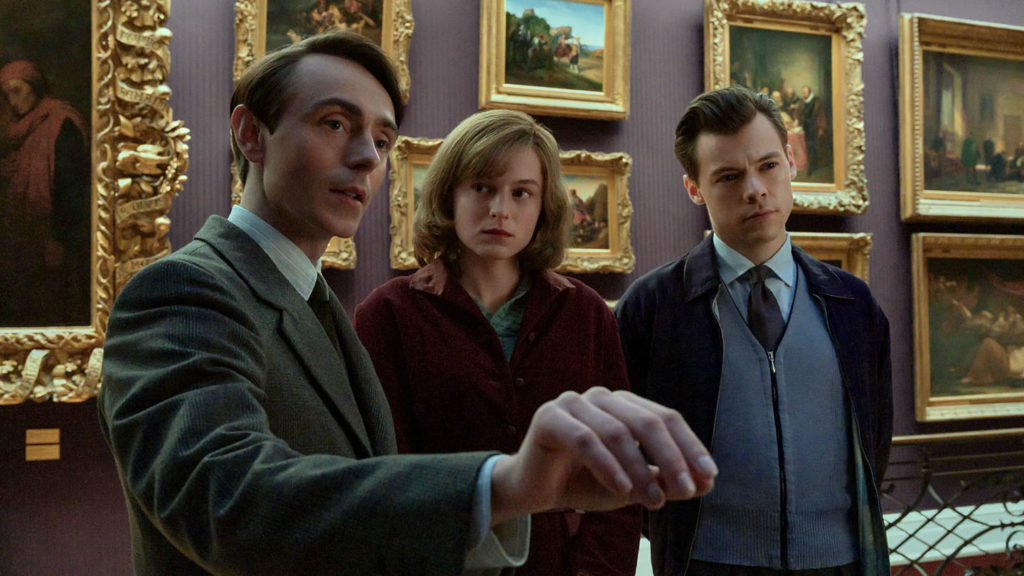 Director Micahel Grandage's MY POLICEMAN is the tale of forbidden romance and changing social conventions that follows three people — policeman Tom (Harry Styles/Linus Roache), teacher Marion (Emma Corrin/Gina McKee), and museum curator Patrick (David Dawson/Rupert Everett).
Ethan Hawke will have two films at TIFF. Hawke stars in THE GLASS ONION, the sequel to the hit KNIVES OUT. And Hawke co-stars with Ewan McGregor in RAYMOND & RAY, a drama about two brothers who try to rekindle their relationship after their father passes away.
And Hillary Rodham Clinton and Chelsea Clinton are coming to the Toronto International Film Festival to present their streaming documentary series, "Gutsy" based on the Clintons' book "The Book of Gutsy Women." "Gutsy" will be streaming on Apple+.
After two years of a muted, hybrid
TIFF
, this year looks like the magic is back!