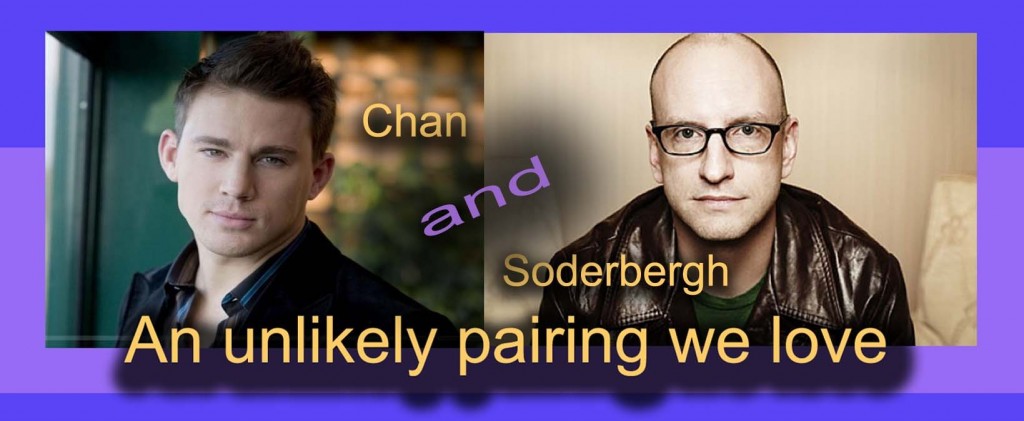 In the annals of Hollywood there are director-actor teams that have become legend: Woody Allen and Diane Keaton. Ingmar Bergman and Liv Ullmann. Steven Spielberg and Tom Hanks. Martin Scorsese and Robert De Niro or Leonardo DiCaprio. Steven Soderbergh and… Channing Tatum?
The Oscar-winning auteur and the former Abercrombie & Fitch model will have paired up for three films together if you count the forthcoming "Side Effects" starring Rooney Mara. It's an unlikely pairing, to say the least. But Soderbergh describes the partnership as personally and professionally enriching. In a town filled with demanding divas, this story makes for surprisingly entertaining subplot.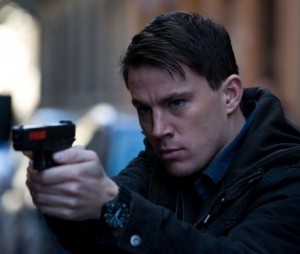 HollywoodReporter.com describes "Side Effects" as "a thriller set in the world of and centers on a troubled and depressed woman (Mara) who is coping with the imminent release of her husband from jail and begins to take a new prescription drug, an act that causes unforeseen consequences."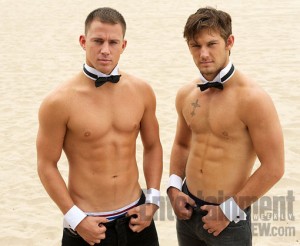 In "Haywire," Channing joined a cast of A-list male talent in support of the onscreen debut of MMA fighter Gina Carano, which is onscreen now. And his own real-life escapades as a stripper formed the basis for "Magic Mike," which recently wrapped production and will hit screens this summer.
CLICK HERE for Brave New Hollywood's previous reporting on "Magic Mike."
"(T)he guy's just watchable. That's really at the end of the day all it comes down to," Soderbergh recently explained to IndieWire. But it would appear there's a more personal dimension to his decision to keep working with Tatum.
"I also think he probably in some way has the same attitude that I do," the director admits, "which is, anybody that's paying attention and looks at the films that I've made knows that I do a lot of repeat business with actors. If you show up and we have a good experience, like I did with Chan, there's a pretty good chance that something's going to come up, like 'Magic Mike' [which Tatum has co-written and produced]. That's the part of the business that I like, that kind of serendipity."
Soderbergh also appears to have sparked to Tatum's easygoing nature. It was likely unintentional that his easygoing nature helped land him roles in three pictures from an acclaimed filmmaker. But it's easy to stereotype a good-looking former model as a himbo; this connection to Soderbergh no doubt allows other directors and producers to view him in a different light.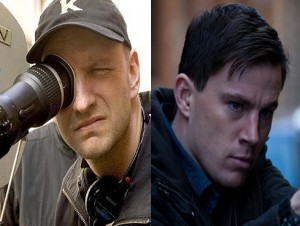 Another key factor would be Tatum's willingness to switch between splashy, smaller roles in movies like "Haywire" with more traditional leading-man gigs.
"I think it's a combination of ability and attitude," the director explained to ComingSoon.net. "When you meet somebody that's good and that you just share a sort of ethos with you about the work and how to work, it becomes appealing to repeat that experience because your quality of life is affected positively."
Clearly Soderbergh wants to keep it simple as he reassesses his life and work. No tortured-soul theatrics for this pair—DiCaprio, we're looking at you—which makes their ongoing partnership an excellent reason to keep going to the movies.
CLICK HERE for the full IndieWire article.
CLICK HERE for the full ComingSoon.net interview with Steven Soderbergh (IMDB profile)
See Channing Tatum' and Steven Soderbergh collabo "Haywire" in theatres now: http://haywiremovie.com