Any seasoned TIFF filmgoer will tell you that Midnight Madness is the place to see over-the-top genre pictures, from horror to kung-fu and everything in between. But this year's installment of the annual late-night showcase saw a new genre thrown into the mix: Bollywood.
The Man Who Feels No Pain, the latest film from Indian new wave pioneer Vasan Bala (Peddlers), was not only the first movie from India to be included in TIFF's Midnight Madness program, it was also the first Indian film to win the Grolsch Audience Choice Award in its category.
Watch the TIFF 2018 trailer for the film below.
However, to call The Man Who Feels No Pain just another Bollywood movie would do a great disservice to genre-bending rollercoaster ride that Bala has crafted using decades of obsessive film-nerd knowledge. Variety described the film as "a mash up of mid-1960s Marvel comics, '70s chopsocky pics… '80s VHS action-adventure… [and]… Bollywood masalas", and that's putting it lightly.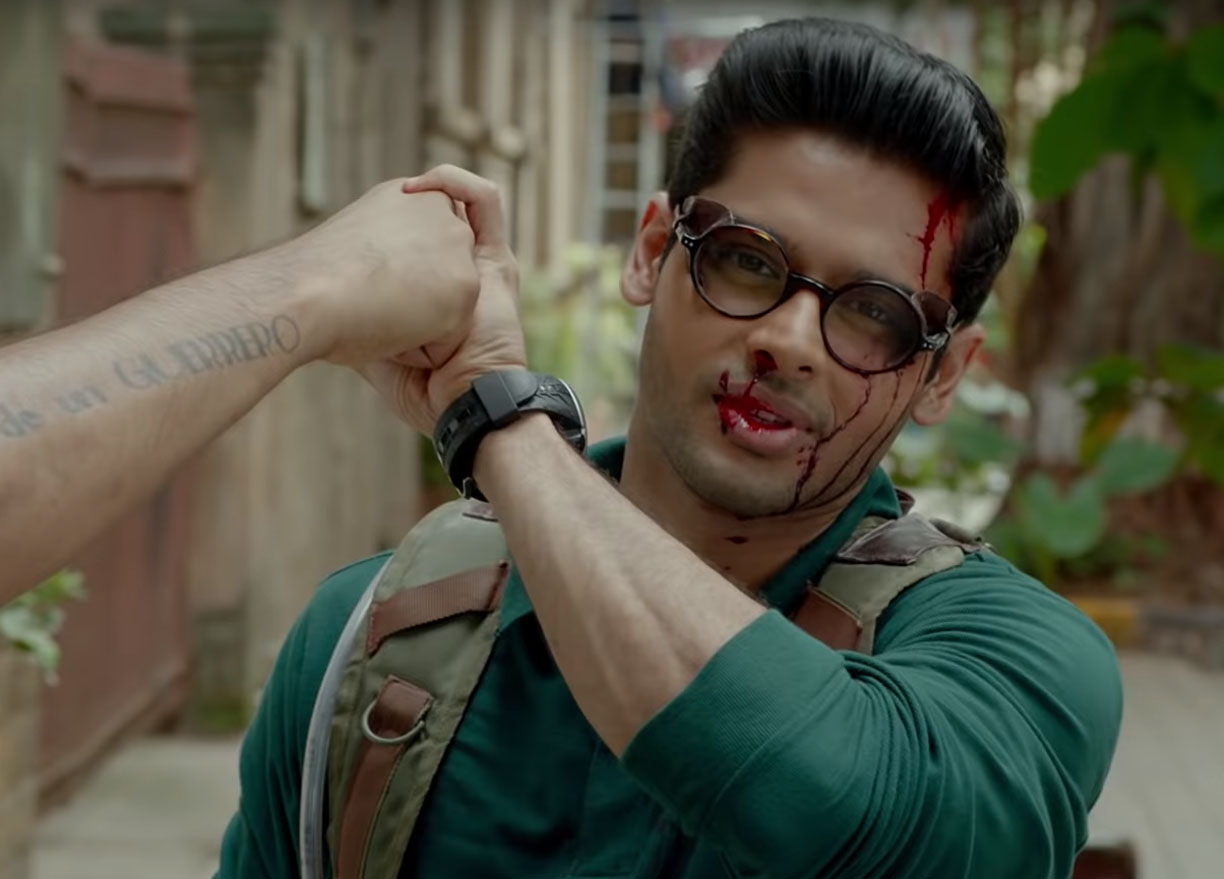 Director Vasan Bala brings an audience-pleasing action film with the Bollywood treatment to TIFF 2018.
The story revolves around a boy named Surya (Abhimanyu Dasani) who is diagnosed at a young age with Congenital Insensitivity to Pain (CIP), a condition that literally causes him to feel no pain, no matter how much he gets upper-cutted, roundhouse-kicked, or straight-up stabbed. Although the prognosis for people with CIP is usually grim, Surya decides to transform his weakness into a strength, and alongside his childhood pal Supri (Radhika Madan) sets out on an epic quest to defeat 100 opponents.
Preparing for their roles required the actors to undergo almost a year of intense martial arts training, learning virtually all of the moves from scratch. In a Q&A following the film's premiere, actor Abhimanyu Dasani said that after signing on to the film, "the next eight months the only thing I saw, ate, [and] lived was martial arts." During the same Q&A, Dasani's female costar Radhika Madan made a surprising confession; before getting the part, she claims she had "never watched an action film in [her] entire life." Considering that the film was made entirely without stunt doubles, the fact that Madan comes off as a natural-born martial artist shows that she must be a very quick study.
In the end, The Man Who Feels No Pain won the People's Choice Award in the Midnight Madness screening section, at TIFF 2018.
Hopefully the overwhelming success of the film at TIFF's Midnight Madness showcase will lead to more pulse-pounding Indian features of a similar ilk in the coming years. Although it hasn't yet received a North American release date, keep an eye out for The Man Who Feels No Pain at a theatre near you sometime in early 2019.
Watch the trailer for Vasan Bala's The Man Who Feels No Pain, starring Abhimanyu Dasani, below.
[videos file="Abhimanyu Dasani" width="560″ height="315″][/videos]