– By: Henrick Vartanian
Rooney Mara (24) has been catapulted to "IT" girl of year 2011, after landing the role of Lisbeth Salander, the computer hacker turned viscous vigilante of David Fincher's upcoming Americanized remake of "The Girl With The Dragon Tattoo."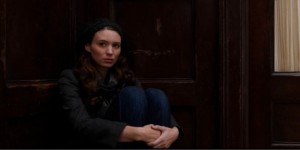 Fans worldwide may not be sold on her just yet, but David Fincher who has worked with Mara on "The Social Network" fought for her at SONY. After all, Mara gave a memorable performance in the facebook tale as Erica Albright, Mark Zuckerberg's (Jesse Eisenberg) no-nonsense, ex-girlfriend. It's that same performance that gets a nod from the critics who believe Mara will do a fine job in this American adaptation of the popular Swedish crime trilogy.
All eyes will be on Mara Rooney who has big shoes to fill. Actress Noomi Rapace, who originally played the role in the Swedish films, is identified internationally as the face of the heroine penned by the late novelist Stieg Larsson. Author, Larsson who died in November 2004, left three unpublished novels that became the widely popular saga. As a young man, Larsson who had witnessed the rape of a 15-year-old girl by a group neither recovered nor forgave himself for failing to help the girl. Disgusted by sexual violence and violence towards women, Larsson named his fictional character Lisbeth, the same name as the real life victim from Larsson's past.
The Girl With The Dragon Tattoo is slated for a December release.