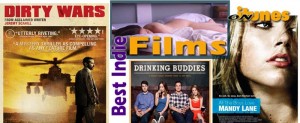 Indie Films on itunes: While there's still nothing like seeing a film in the theater – floating through space with Sandra Bullock on a state-of-the-art Imax screen or bobbing menacingly in the rough waters of the Gulf of Aden with a 40 foot Tom Hanks… sorry, Captain Phillips – there's something to be said about the stunning 24-hour accessibility of iTunes. Seriously, who doesn't love catching up on all the latest flicks in the warmth of their own home? Or conveniently on a phone or portable electronic tablet while in transit? With that thought in mind, here's BNH's picks for iTunes' 10 best new indie releases: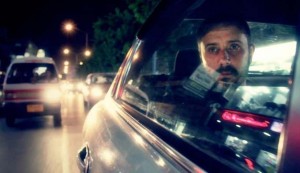 1. Dirty Wars: Though he's not as brash as those cheeky hipsters over at HBO's Vice, nor as perpetually poised for heroics as Anderson Cooper, Jeremy Scahill is every bit as intrepid when it comes to reporting from the front lines of our world's escalating crises. Having been on the ground in the former Yugoslavia, not to mention Somalia, Iraq, Afghanistan, and Yemen, Scahill – the National Security Correspondent for The Nation Magazine – has witnessed first hand America's tenuous grip on these so-called global terrorist cells… and what he has to say about our efforts to squelch them is both sobering and shocking.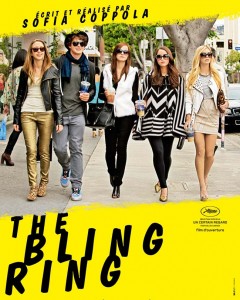 2. The Bling Ring: Sophia Coppola's intimate and insightful look at our current celebucessed culture has everything that the kids covet today: high fashion,  hot bodies, kick-ass parties, and famous names. It's just a shame that not enough of them saw this glittery cautionary tale – based on the true story of a group of misguided LA teens who began robbing the homes of their idols – because it's a tale as terrifyingly prescient as it is intoxicating.
3. Stories We Tell: From one singularly sensational female writer/director to another… Nobody profiles intimate relationships with the same unflinching honesty and delicate ease, as Canada's own Sarah Polley. Perhaps that's because the former child actress's celebrated films – 2008's Away From Her and 2010's Take This Waltz – indicate an understanding of the complicated ever-changing heart of a woman that belies her mere 34 years. In this deeply felt stunner, she turns the lens on her own fascinating family and emerges with her best film yet.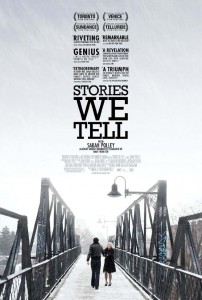 4. Blue Caprice: Aside from gripping the nation and terrorizing the people of the Beltway, the 2002 DC Sniper Attacks delivered a harsh blow to a city that was still reeling from the tragic events of 911. When the dust settled, at least 10 people were dead, and John Allen Muhammad, a member of The National Guard turned radical participant in The Nation of Islam would be tried and executed for the murders, while his 17-year-old accomplice, Lee Boyd Malvo would receive 6 consecutive life sentences. Former Grey's Anatomy star Isaiah Washington and newcomer, Tequan Richmond each give first-rate performances as the deeply troubled twosome in director Alexander Moors' devastating film.
5. Europa Report: It seems as if lately we can't wait to peer as far into the outer reaches of the universe as possible… and with technology improving by the second, our views just keep getting better. But who knows how long it will be before we have the capabilities to send a human being even a fraction of that distance? If this stylish and spooky found footage thriller is any indication, there's no rush… scary stuff awaits us out there.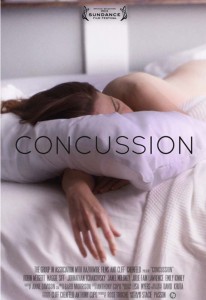 6. Concussion: Abby and Kate have issues… but they aren't necessarily what you'd expect. Yes, they are a lesbian couple living in affluent yet decidedly suburban New Jersey. However refreshingly, no, these problems don't have anything to do with homophobia, dealing with their gayness, and or an inability to have children (they have two beautiful ones in fact). That's because director Stacie Passon steers clear of every one of the now tiresome tropes that have come to define queer cinema, instead crafting an erotic fever dream of a film that is unlike any other, and features a tour de force performance from its miraculous leading lady, Robin Weigert.
7. Drinking Buddies: Quentin Tarantino called it one of his favorites of the year, and once you see this sharp relationship comedy from mumblecore master Joe Swanberg, you'll know why. With performances from the gifted quartet at its center  – Olivia Wild, Jake Johnson, Ron Livingston, and Anna Kendrick – this comedy about beer and best buds packs a subtle but still powerful punch.
8. Fill The Void Shira (the phenomenal Hadas Yaron) is a sweetly naive Orthodox teen who's happily anticipating her arranged marriage when her tight knit clan suffers both a heavenly blessing and a devastating loss on the same fateful day. First time writer director Rama Burshtein knows this world well – she's Orthodox herself – but more importantly, she knows how to craft a deeply emotional film without any of the unnecessary artifice that topples most moviemakers today.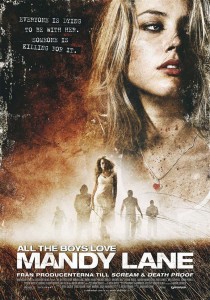 9. All the Boys Love Mandy Lane – No, it's not for everyone. Nor is it nearly as terrifying as James Wan's summer blockbuster double punch (The Conjuring, Insidious 2). Nonetheless, Amber Heard's star power is undeniable, and Jonathan Levine's much delayed 2006 thinking man's horror film demonstrates a precocious talent that has only grown in subsequent years on films like 2011's 50/50 and February's Warm Bodies.
10. What Maisie Knew: Though she's never been one to remain idle for long, 4-time Academy-Award-Nominated Actress, Julianne Moore has had quite a busy 2013, even for her. In addition to this keenly observed treat from the underrated cinematic poets who brought you The Deep End and Bee Season (David Seigel and Scott McGehee), the flame-haired beauty has starred in no less than 3 other major films (The English Teacher, Don Jon, Carrie). Yet we consider the mesmerizing portrait of selfishness and self-destruction that she creates in this modern adaptation of Henry James's classic short story to be her crowning achievement of the year.