You might think you're enjoying one helluva summer, but chances are, Michael Lomenda is having an even better one. That's because this past June, the talented 6 foot 2 triple threat kicked off the season with a starring role in Clint Eastwood's big screen adaptation of the Tony-Award-Winning blockbuster musical, Jersey Boys. No, he's not really from the Garden State, but just like Nicholas "Nick Massi" Macioci, the bass singer and bass guitarist for The Four Seasons, whom he so vividly brings to life onscreen, Lomenda certainly knows his way around a stage.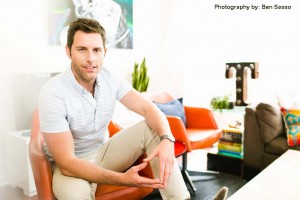 Recently, BNH was lucky enough to chat with the affable charmer about everything from cutting his teeth in Toronto musical theater, to touring the US with Jersey Boys, and of course, working with the legendary Mr. Clint Eastwood. We even found time to grill the rising star on what he really thinks of Los Angeles…
How did you first know that you wanted to be a performer?
"I actually kind of fell into it. I was born and raised in a really small, very rural town in Alberta Canada, and started out playing classical piano; but I always had really bad stage fright and was really nervous when I had to get up and perform any piano solos, so initially, I didn't really think performing would be a good fit."
"But about a year before I graduated high school, a friend of mine came back from a (performing arts program at Red Deer College in Red Deer, Alberta) and said You know what, I bet you'd really enjoy this… I had been mainly focused on architecture but also doing some acting, thanks to a great drama and arts teacher who really enlightened me to all types of art, so I decided to put architecture on the back-burner and go for it."
What brought you to Toronto?
"A bunch of my second year college friends at Red Deer were auditioning for this theater program in Oakville, Ontario at Sheridan College – it's one of, if not the biggest musical theater program in Canada – and I had never been to Toronto so I said, Sure I'll fly down! I auditioned for the program and they directly accepted me. Then I did that for three years, graduated and launched myself into the musical theater world."
Were your parents, particularly your father (Lomenda's dad is a former Canadian pro hockey player), always supportive of your dream?
"If I'm being totally honest, I think, at the beginning they may have thought it was a little bit of a side adventure from what I might actually end up settling in on for my career. But I do feel like they've always been really supportive, and as soon as I graduated, and they saw that I could really do this for a living and how awesome it was to do it as career, I think they really started to get hip to the idea of me making this my life's work."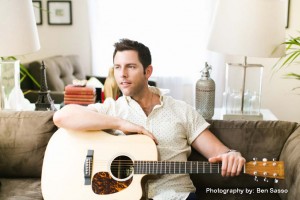 After graduating, how long did it take before you could actually "make a living", as you say, at this?
"I had been hustling for the first couple of years after I graduated school, just like everyone else, but then I was really lucky to meet a great director named Tim French, who hired me for a bunch of his shows. So I was actually working pretty consistently which I was very grateful for, playing some leads here and there as well, but when (I landed) Jersey Boys, that was my first big downtown show in Toronto, and I was playing the lead. And I could live in my house for the first time in a long time and work instead of traveling, so that was really great."
"I was 28-years-old and then it translated into the first national tour which was unbelievable for me, because I never fathomed when Toronto closed that I would take Jersey Boys further. I got to see the United States for a year and a half and then toward the end of that taking it to the unfathomable, even further, I got to meet Mr. Eastwood at one of my matinees, and that's what landed me here."
Well, speaking of Clint Eastwood… is there one onset moment with him in particular that comes to mind whenever his name is brought up?
"I think one of my favorite moments happened when we were shooting "Walk Like A Man"…  I just kind of looked over and he was standing on the stage close to the wings, for his own good, trying to learn how to sing like Frankie Valley – how to hit those high notes. Just watching him like a kid trying to iron out the details of what it is to sing in your falsetto was really cool. It just goes to show that he's got this incredible respect for music and thirst for knowledge at his age."
You mention your trajectory from the Toronto stage production of Jersey Boys, all the way to "here", or Los Angeles, where you filmed the movie and where you are now currently a full time resident. Is that something that is encouraged and or expected of ambitious Canadian actors: getting that big break that takes you to New York or Los Angeles?
"When I first did (Jersey Boys in) Toronto, there were a couple of cast members who were American and we had some really good conversations about that, and they were kind of surprised that it wasn't on my radar. I know it sounds cheesy, but I've always wanted to work as much as possible and do the best work I can possibly do, so for me it wasn't about location or prestige. Of course that's always in the back of your mind, but I never felt like going to Broadway or going to LA would necessarily give me a legitimacy that I was searching for and which I think people can become a little bit obsessed with. A lot of Canadians do really well up there and I think had I stayed up there I would have continued to do well and worked and flourished but the universe took me here and I'm massively grateful for it."
How's LA life treating you?
"It's awesome! When I shot the movie out here last summer, I just fell in love with this town. It's so beautiful. It's gorgeous year round, which is a change for me, because in Canada, the weather's not always gorgeous year round, from my perspective at least. There's hiking and the beaches; it's a totally different lifestyle. I haven't had to own a car in a really long time, but even that's kinda cool too. It's like your own little sanctuary on wheels; you pump your tunes and your podcast and you just go."
What advice would you give to actors who hope to follow in your footsteps?
"You need to know who you are first. I think I spent a lot of years trying to fit myself into a box when it came to auditions and I think a certain level of that needs to happen, but I also think if you really know who you are as a person, I think that's what people really appreciate. They appreciate a person walking into an audition room who really knows what their skillset is, really knows where they fit in the mix, and can really sell themselves."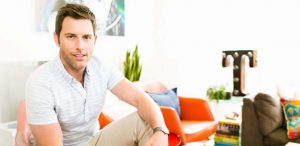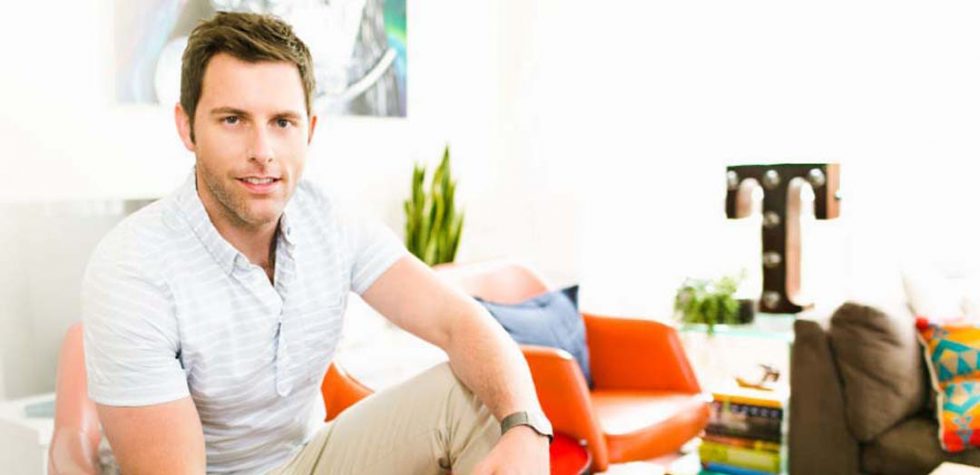 Assuming that Jersey Boys is your favorite musical… do you have a favorite movie, or a favorite TV show?
"I know it might be cheesy but The Shawshank Redemption is one of my favorite movies of all time, and one of my favorite shows of all time is 6 Feet Under, that's what started it all for me."
What's next for you, Michael?
"I'm writing more and playing my guitar, and meeting people, and auditioning, which are all great things because I now have roots and I feel very creative in this city."
CLICK HERE for the official Jersey Boys movie website.