In 2019, Shia LaBeouf earned praise for co-starring in his self-penned, autobiographic, HONEY BOY, a touching portrayal about the life of a child actor with a "showbiz dad" from Hell.  Given LaBeouf's own journey, from his heady Disney days as the star of the TV series EVEN STEVENS to his transition as full-fledged movie star in the TRANSFORMER franchise, his fans have loved and hated him, watching his many arrests and antics with the fascination of a car wreck.
HONEY BOY
was confessional and the toast of the film festival circuit, garnering numerous awards and nominations. This was LaBeouf's comeback film.  If this was LaBeouf's disturbing childhood, was all forgiven?  Did he explain in one touching film the how and why of his behavior? HONEY BOY director Alma Har'el said, "Masculinity, especially toxic masculinity, is very important to explore if we want to liberate femininity." And to remind people of his considerable talent, LaBeouf finished off 2019 starring in another acclaimed indie film, THE PEANUT BUTTER FALCON.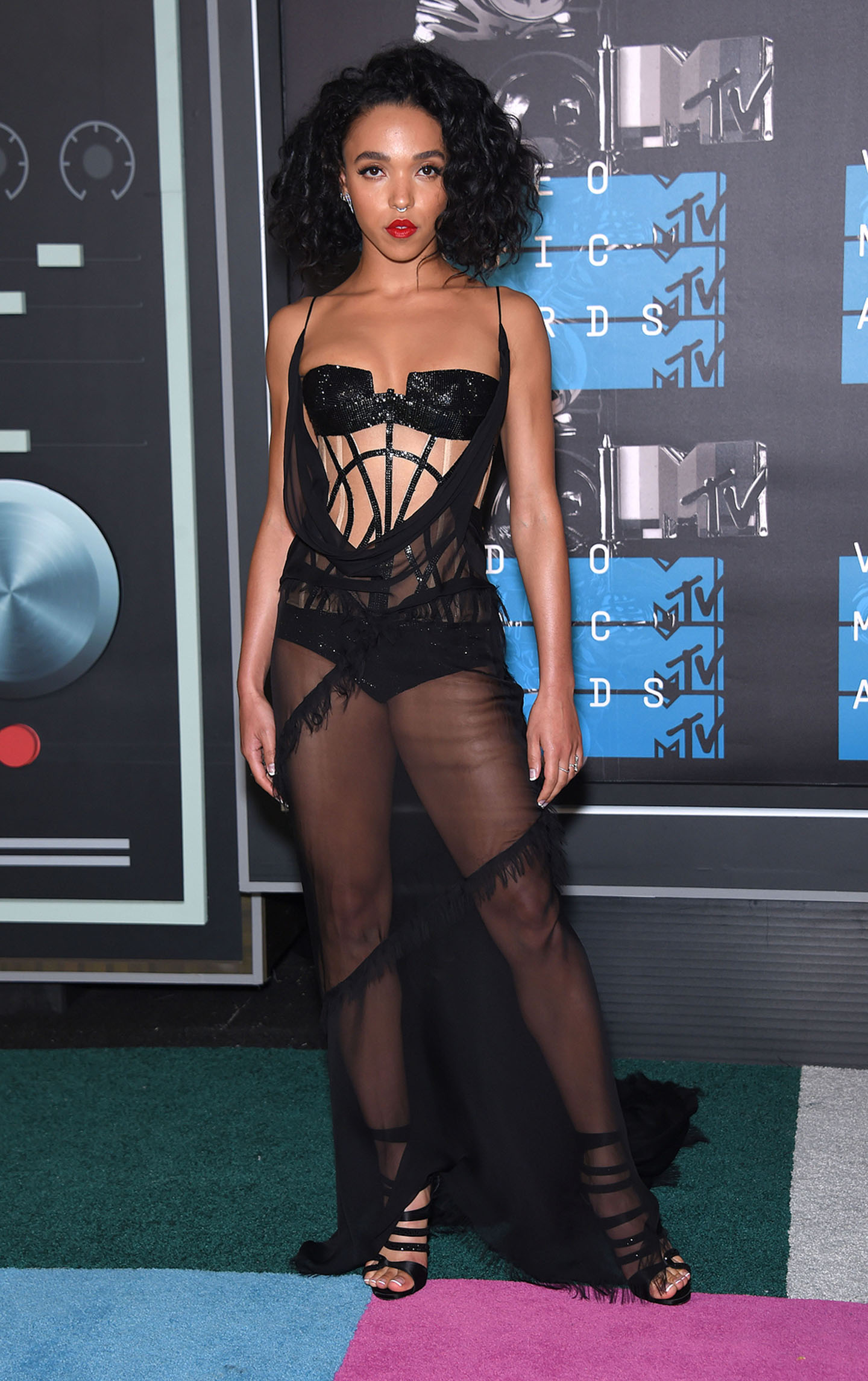 Now at the age of 34, LaBeouf is unique, a former child actor who has done mostly good work. Hollywood is littered with the crashed careers of former child actors failing to make the transition to adulthood. But last month, one of his co-stars from HONEY BOY and now former girlfriend, FKA Twigs (born Tahliah Debrett Barnett) has accused LaBeouf of sexual battery ranging from verbal abuse to violent attacks and physical strangulation. In her lawsuit, she stated, "Shia LaBeouf hurts women. He uses them. He abuses them, both physically and mentally. He is dangerous." She cited the experiences of another former LaBeouf girlfriend, Karolyn Pho, to corroborate.
Singer Sia, apparently another former girlfriend, tweeted, "I too have been hurt emotionally by Shia, a pathological liar, who conned me into an adulterous relationship claiming to be single. I believe he's very sick and have compassion for him AND his victims. Just know, if you love yourself- stay safe, stay away."
One of LaBeouf's former allies, Alma Har'el, the director of HONEY BOY, issued a statement, "I am painfully aware of my past investment in his recovery. I want to send a clear message today that none of the above should excuse, minimize, or rationalize domestic violence. I have a deep respect for FKA Twigs' courage and resilience. Reading what she endured left me heartbroken and I stand with her in solidarity. I'm sending my love to her, Karolyn Pho, all victims of domestic violence, and everyone who is trying to stop cycles of abuse."
The irony of LaBeouf's latest legal troubles is that he's clearly not well. I hope for LaBeouf's speedy recovery. I hope he is court-ordered to do something long term and constructive – not just a "celebrity pass" – because he is on track to hurt more people or himself. It's clear that his circle and his family are unable to help him.  And while it is terrible what he's done to his past girlfriends and other relationships, Hollywood and the public don't need to enable him like we tend to do for many celebrities. We give celebrities a pass and use the excuse that we can separate the work from the artist.  Let's face it, if Shia LaBeouf wasn't a celebrity, he would be the angry drunk you'd cross the street to avoid.
LaBeouf has not completely denied Twigs' allegations. In response, he stated, "I have a history of hurting the people closest to me. I'm ashamed of that history and am sorry to those I hurt. There is nothing else I can really say.
Shia LaBeouf, now the 21st-century poster boy of "tragic former child actor" needs to be held responsible for his track record of abuse.
It looks like Hollywood has finally had enough of LaBeouf. Netflix pulled LaBeouf from being featured on their service or their award campaigns pending the outcome of the Twig's lawsuit. Actor/director Olivia Wilde replaced LaBeouf with Harry Styles on her next project, DON'T WORRY DARLING, after he clashed with her and other cast members.  On IMDB, LaBeouf doesn't have any future projects in the works and a recent Variety article pondered whether LaBeouf's career may finally be over. This is rare for Hollywood to act since straight white celebrities are often cancel-proof regardless of their behavior (Mark Wahlberg, Felicity Huffman, Mel Gibson, Christian Bale, etc…)
While LaBeouf is now the 21st century poster boy of "tragic former child actor" he needs to be held responsible for his track record of abuse. He needs action on rehabilitation. So far, we've only seen a spew of carefully worded excuses and apologies crafted by his lawyer and publicist, designed to elicit support from his fans and sympathy from the industry. Take pity on the guy. He was an abused, former child actor – did you watch HONEY BOY?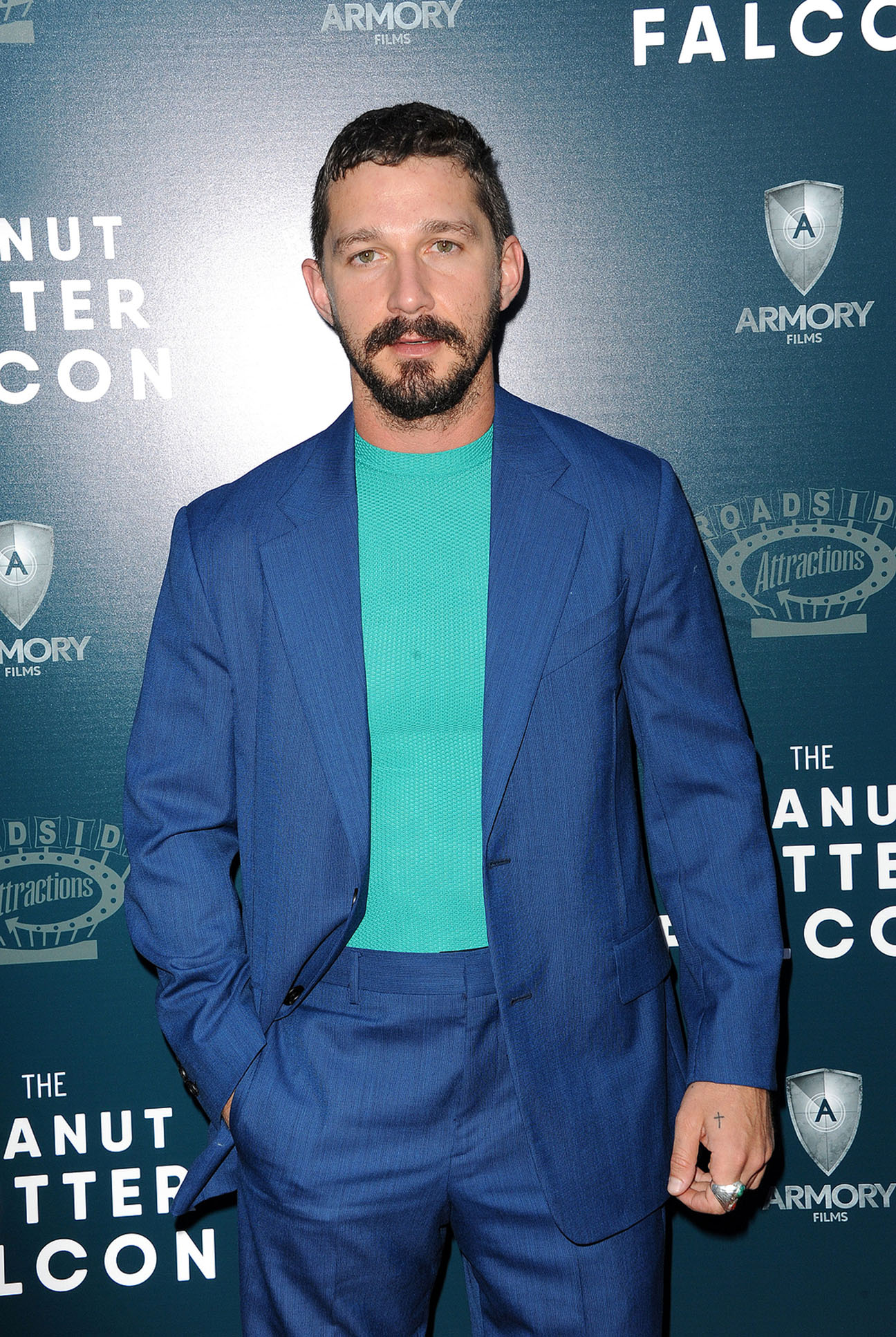 "Shia needs help and he knows that," LaBeouf's attorney told Variety. "We are actively seeking the kind of meaningful, intensive, long-term inpatient treatment that he desperately needs."
Actively seeking? How long before he gets that inpatient treatment for his issues, including violence against women? Meanwhile, LaBeouf already has a new girlfriend, Margaret Qualley (FOSSE/VERDON), the daughter of actress Andie MacDowell. The couple have been seen jogging maskless together around the streets of LA.
As LaBeouf himself stated, "I am not cured of my PTSD and alcoholism but I am committed to doing what I need to do to recover, and I will forever be sorry to the people that I may have harmed along the way."
Another apology? Good luck, Margaret Qualley!