The iconic Old West cowboy, as mythologized in dozens of films and TV series, is enjoying a red-hot pop culture comeback. Whether it's a genuine Western or a modern spin on classic themes, a furious ballet of bloody gunfire or a meditative exploration on the meaning of violence, filmgoers and TV fans have plenty of opportunity these days to saddle up.
Hot on the heels of blockbuster ratings for History Channel's Hatfields & McCoys mini-series starring Kevin Costner and Bill Paxton, Hollywood insiders are buzzing about Dead Man's Burden, written and directed by Jared Moshe with a cast that includes Clare Bowen, David Call, Barlow Jacobs, Richard Riehle and Joseph Lyle Taylor.
The film recently screened at the 2012 Los Angeles International Film Festival. VeryAware.com commended its "sweeping and epic" feel and praised Moshe for visual cues "within the frame that dictate to the audience who's running the show at any given moment. He's got a keen eye for the feel of a Western."
The filmmakers went to great lengths to lend the film period detail within the constraints of an indie budget. The website lays out even more history about the era. Moshe said he was eager to explore the "entirely manufactured" myth of the American West in the wake of the Civil War. "America, beautiful and angry, may never heal from its mythology," he notes, "but that doesn't mean those myths aren't still worth telling."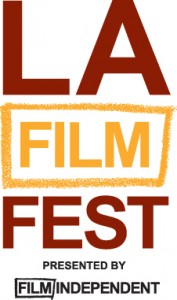 "There is no creaky saloon or jangly guitar score," reports IndieWire.com, "but its spectacular desert vista, sunburnt and caked-in dust, lends the convincing aura of a magnificent Western." Dead Man's Burden hasn't yet landed a distribution deal, but stay tuned for updates.
Another independently produced drama explores the classic Western theme of vengeance: Killer Joe starring Matthew McConaughey. The poster's tagline describes it as "a totally twisted, deep-fried, Texas redneck, trailer park murder story." What else do you need to know? How about the fact that MPAA slapped Killer Joe with a restrictive NC-17 rating for its depictions of graphic violence, among other reasons. Director William Friedkin and his producers elected not to trim the film and will release it next month month uncut.
More examples: The Weinstein Company has been teasing eager film fans with snippets of Django Unchained from writer/director Quentin Tarantino with a power-packed cast that includes Leonardo DiCaprio, Jamie Foxx and Christoph Waltz. The Civil War-era revenge thriller is scheduled for release on Christmas Day.
CLICK HERE for Brave New Hollywood's coverage of Django Unchained.
El Gringo was released to theatres and VOD last month via After Dark Pictures. The tense, bloody action-thriller from Eduardo Rodriguez centers on a mysterious stranger with "a satchel of cash, a bloody past, and a plan to live out his remaining days on a beach" when word spreads among the criminal underground that he is hiding out in a sleepy desert town, sparking "a dizzying display of spectacular gunfights." And that's only half the story.
Sweetwater starring Ed Harris and January Jones goes into production next month. The filmmaking team of Logan and Noah Miller set their take on the Western "against the backdrop of 1886 New Mexico Territory," reports Deadline.com, where "a young widow risks all to avenge her husband's murder at the hands of a brutal sheep rancher."
Even Chinese cinema has its own recent take on the genre. Let the Bullets Fly, anchored by megastar Chow Yun-fat, became one of the highest-grossing films in Chinese history upon its release in late 2010. Set in 1920s Sichuan, bloody trouble ensues when a bandit attempts to pose as a town's new mayor. (And that is only half the story…) Let the Bullets Fly did score a U.S. release on a handful of screens, where it nonetheless won a devoted following. Inevitably, a U.S. remake could be in the cards.
TRIVIA NOTE: Barlow Jacobs, one of the leads in Dead Man's Burden, will next be seen in The Master from acclaimed filmmaker Paul Thomas Anderson, set for release in October. Costar Joseph Lyle Taylor recurs in the modernized Western Justified, a hit for the FX network, and also has a role in The Dark Knight Rises.
Why do you think cowboy mythology and imagery of the Old West are enjoying new popularity? Share your thoughts with other Brave New Hollywood readers, ya varmint.
CLICK HERE for DEAD MAN's BURDEN official website.
CLICK HERE for After Dark Action's "El Gringo"
CLICK HERE for KILLER JOE's official website
CLICK HERE for "Django Unchained" official website
CLICK HERE to read Deadline's original article on "Sweetwater"