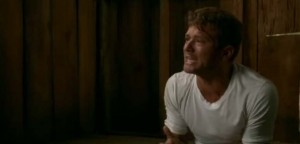 Ryan Phillippe is ready to Catch Hell—okay, it's an easy pun. But he's asking for it when that's the title of his writing and directing debut. "Variety" notes his first step behind the camera is described as a "suspense thriller" in which he plays "a former Hollywood star"—again, he's just asking for it!—kidnapped and held captive by a pair of men who may have connections to his shady past. (No, that's not the set-up for a Sean Cody adult video, either.)
You won't have to wait long to find out whether Catch Hell is a notable career shift or a hot mess; Entertainment One Films, or eOne as it prefers to be called, picked up the distribution rights with an autumn release date in mind.
Deadline.com notes "survival and revenge become the actor's motivations" when he realizes his plight. It sounds like a chance for Phillippe to bellow and sweat and act tough; for his directorial debut, he's definitely not following the James Franco route with a creatively risky, experimental, metaphor-laden, internalized drama. Phillippe has chosen to ladle on the testosterone. With his days as swoon-worthy teen/tween idol now firmly in the rear-view mirror, the still-handsome Phillippe is at a career crossroads—he has never seemed appreciative of the attention and notability he earned thanks to his remarkable good looks anyway. Small, notable roles in ensembles like Gosford Park and Crash, while acclaimed, didn't lead to a career reinvention, so he has to take matters into his own hands if he doesn't want to end up the subject of a "Whatever Happened to..?" slideshow on Buzzfeed.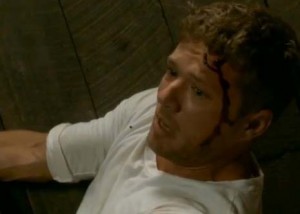 It's important to note that Phillippe didn't choose an experimental drama, like Franco, or a romantic comedy to re-cast himself as a leading man. Instead, he wrote and directed for himself a role as a put-upon actor who has to confront a few demons from his past externalized as a couple of baddies with an agenda. Perhaps, instead, Phillppe is working out a bit of existential angst? In that case, it's good for him to get it off his chest and his second film—if it ever happens—will indicate how he intends to moderate this next phase of his career.
In the meantime, go ahead and get punny with Catch Hell—you know you want to do it.
Watch the 'Catch Hell' trailer: CLICK HERE.
What do you think? Leave your comments below.