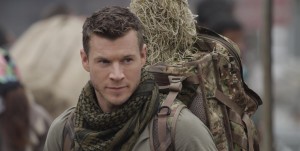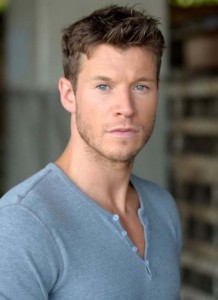 If they still made action stars like they used to, the box office's biggest badass wouldn't be a 62-year old father of two from Ireland, and Rocky wouldn't have been able to launch a global franchise simply by reuniting all your old heroes from the 80's. But fortunately, no one's shared this fact with actor, Chad Michael Collins. 
After all, to see the strapping young star command the screen in his latest film, the devilishly entertaining thriller Sniper: Legacy is to be reminded of the glory days when names like Schwarzenegger, Stallone, and Van Damme were king.
But it's all in a days work for Collins, who's résumé reads like a Neilson's Chart of TV's hottest shows (NCIS, Castle, Blue Bloods, Two Broke Girls, Once Upon A Time). Recently, we caught up with the busy actor to chat about his not so sudden rise to fame, his striking resemblance to his Sniper: Legacy father, Tom Berenger, and of course, why it feels so good to get physical.
CLICK HERE to watch our exclusive interview with Chad Michael Collins.
CLICK HERE to see an exclusive clip from Sniper: Legacy.