With the sudden news of Prince's passing at age 57, many outlets started to take stock of this creative juggernaut of a man who leaves behind an impressive collection of work. With 39 studio albums, and 28 major concert tours, these are only a few of his accomplishments.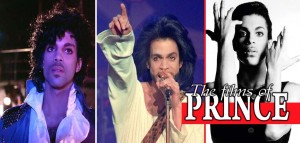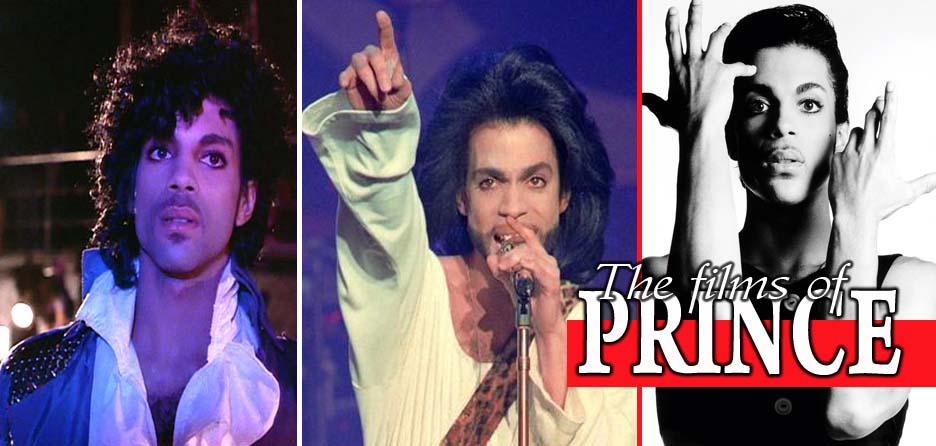 Here at Brave New Hollywood, we decided to pay homage to the man we saw on the big screen. In a series of films made by Prince, his magnetic charm, flashy, provocative style, and the forward-thinking approach of an artist are all present, regardless of what critics of the time thought about his filmmaking decisions.
The Mark of Prince in Movies
Purple Rain (1984)
[videos file="https://www.youtube.com/watch?v=AuXK8ZbTmLk" width="500″ height="300″][/videos]
A vehicle for more films to follow, Purple Rain (1984) presented Prince as an actor. In it, a determined, struggling musician "The Kid" (Prince) pushes through the day to escape his difficult life, dealing with a verbally and physically abusive father, and an emotionally abusive mother – he spends his days rehearsing and his nights performing at the First Avenue nightclub.
The film was not without accolades and box office success, making over $68 million dollars domestically (according to Box Office Mojo) for Warner Bros. Pictures. Prince took home an Academy Award for best original score as well.
The soundtrack featured original new songs, including two chart-topping singles: "When Doves Cry" and the film's opening number "Let's Go Crazy", in addition to "Purple Rain" which reached at number 2.
The Razzies took notice of the flaws in the film, nominating it in two Razzie Award categories: Worst New Star for Apollonia Kotero and Worst Original Song for "Sex Shooter."
The kid remains Prince's most iconic onscreen role.
Under the Cherry Moon (1986)
[videos file="https://www.youtube.com/watch?v=IwkqXsWPY1k" width="500″ height="300″][/videos]
Prince made his next film his directorial debut, and went even a step further in his auteurial attempts and shot the whole thing in black-and-white. The plot follows a con artist, gigolo named Christopher Tracy (Prince) who makes the classic mistake of falling for one of his future victims, an heiress played by none other than Kristin Scott Thomas (The English Patient). The film was a commercial flop, making a little over $10 million in North America. The single and its B&W video "Kiss" came out of the movie. The soundtrack album went platinum in the U.S.
Critics hated the film. It was a multi-awards winner at the 7th annual Razzies, winning in five categories: Worst Picture (tying with Howard the Duck), Worst Actor and Worst Director (Prince), Worst Supporting Actor (Jerome Benton) and Worst Original Song ("Love or Money"). It was also nominated for Worst Supporting Actress and Worst New Star (Kristin Scott Thomas), in addition to Worst Screenplay.
Sign 'o' the Times (1987)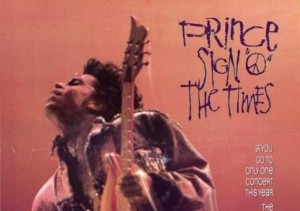 Prince's popularity was growing in big numbers around Europe. This concert film with theatrical staging, directed by Prince, features live performances by him and his band. It became the visual companion to his 9th studio album. When he realized that album sales remained low in the U.S., being both creative and a calculated business man, Prince decided to re-shoot a big part of the concert in the U.S., at Paisley Park, since the originally footage shot in the Netherlands, and in Antwerp, Belgium looked grainy and visually not up to standards. According to saxophonist Eric Leeds, around 80% of the final film was drawn from the Paisley Park re-shoot.
A themed narrative linked most of the songs which caught the attention of film critics who praised Prince for becoming a better actor than in his previous films.
The album produced three top ten hits, the most from Prince since Purple Rain in 1984, and in 1989, Time Out magazine ranked it as the greatest album of all time. Time placed it in the #4 spot, on its Top 10 Concert films.
Batman (1989) – The Museum Scene
[videos file="https://www.youtube.com/watch?v=EB-fSOds9AU" width="500″ height="300″][/videos]
OK, Prince didn't act in Tim Burton's blockbuster movie. The major stars gracing the screen were Michael Keaton, Kim Basinger, and Jack Nicholson, but Prince's contribution was on the songs which shaped the "Batman" album in addition to Danny Elfman's score. The single "Trust" was one of the singles in the film and "Partyman," was the song to which Nicholson (as Joker) broke into a funky groove as him and crew vandalized the museum. The album, titled "Batman" went double platinum. Prince had to agree to sign the publishing rights to the songs used in the movie over to Warner Bros.; something he normally was not a fan of. As a result, Prince's hit singles from this album were not permitted to appear on any of his hits compilations.
Graffiti Bridge (1990)
[videos file="https://www.youtube.com/watch?v=nJN7lveRMzk" width="500″ height="300″][/videos]
Known as the sequel to "Purple Rain," Prince returned as the kid, once again helming the production as a director.
The film was a flop with critics and audiences, grossing $4.5 million at the box office. The soundtrack, same title as the film, featured hit singles such as "Thieves in the Temple" and "Round and Round." The album achieved gold status in the U.S. And when the film was released on VHS, the following year, it became extremely popular and garnered more favorable views. In the UK, Q magazine gave it four stars, and SKY Magazine called it "one of the greatest concert movie ever made."
Though visually loud, kitschy, and uneven in their conventions, Prince's films will become what they become, the artistic expressions of a complex and observant individual, with a unique eye and style, and most importantly, unapologetic. His feature and concert films are niche and special in tone, visual style and energy, and bold reflections of the man through the years. Our bet is that these films will find an audience outside the circle of die hard fans, and in time, we will look back and reevaluate them differently.