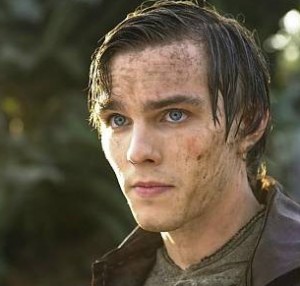 That great all-knowing sage, Alice Cooper, once warbled in 1969: "I'm a boy and I'm a man—"
Little did he know back in 1969, he could've been singing about Nicholas Hoult's career choices in 2013.
Now the BNH view…, sorta.
Mr. Hoult, who is starring in "Jack the Giant Slayer," has to decide who is his audience?  Is it (for the most part) "pre-adult boys" who enjoy visual fare similar to the comic books they read? If so, Mr. Hoult' will continue to act away in films like his past ones: 2011's "X-Men: First Class," 2010's "Clash of the Titans" and next year's "Mad Max: Fury Road." Or will, he choose adult "man fare" like "Silver Linings Playbook-ish" films?
Then again—
He is 23. And his spate of fairy tale-like films reflect his cool fairy tale-like life.
This English son of a piano teacher mum and British Airways pilot dad is now so rich, he can hire others to pinch himself to see if his life is real. And, years from now, he can rock in a rocking chair and tell young whipper snappers of one of the greatest notches on a fella's love gun: Jennifer Lawrence.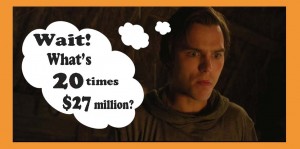 However, if he keeps doing CGI movies like "Jack," he'll never have to get "pinched" again.
Jack's box office performance in its opening weekend took in only $27.2 million, with experts saying that the movie needed to make almost 20 times that worldwide in order to recoup the studios' investment in its production and marketing.  Thus, Jack's b.o. is pretty smelly b.o.; even less than the infamously awful John Carter's $30.2 million opening weekend last year.
Hopefully, "Jack's" poor showing will put a moratorium on the production of CGI laden movies. CGI effects are like cellphones: they look like and are built to work perfectly, but there's always a few moments when they look and sound like crap—
–and can't connect with any audience.