NewFest, New York's leading LGBTQ+ film and media event and one of the world's most respected LGBTQ+ film festivals is here and they have announced their full line-up for The New York LGBTQ+ Film Festival's 33rd year, including its opening and closing night films and centerpiece screenings.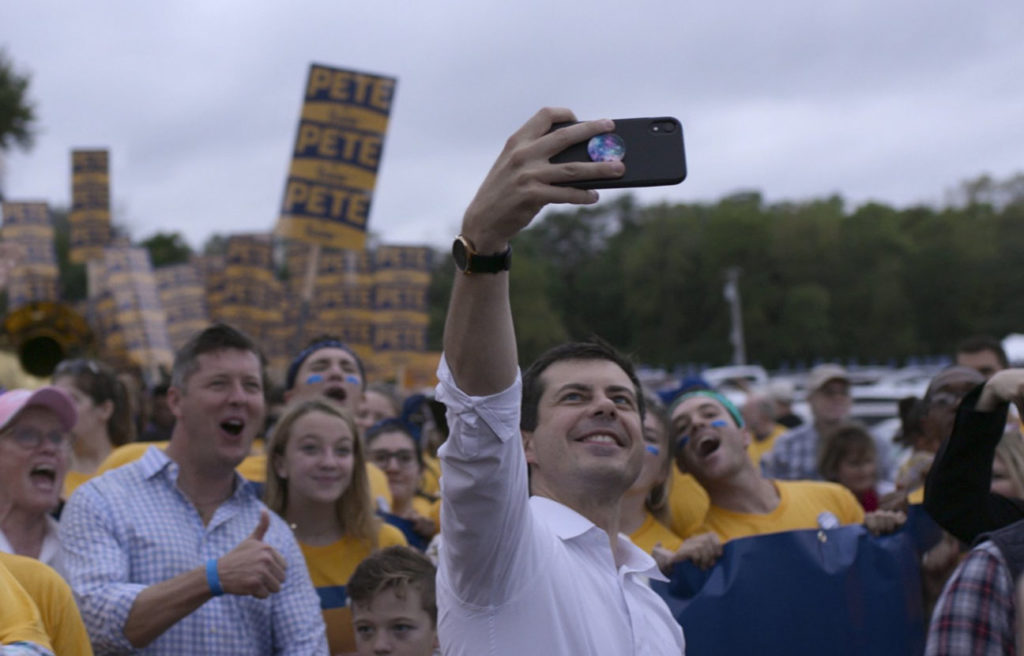 The festival will start on October 15th with the East Coast premiere of Jesse Moss' (BOYS STATE) highly anticipated Amazon Original documentary MAYOR PETE, about Presidential Candidate Pete Buttigieg. The film is an intimate documentary about Pete Buttigieg's campaign as the youngest, and first openly gay, U.S. president.  Closing night film will be  NEON's award-winning film FLEE, directed by Jonas Poher Rasmussen and produced by actors Riz Ahmed and Nikolai Coster-Waldau, which took home the Grand Jury Prize at Sundance this year. Recounted mostly through animation to director Jonas Poher Rasmussen, FLEE tells for the first time the story of Amin Nawabi's extraordinary journey as a child refugee from Afghanistan and the painful secret he has kept hidden for 20 years.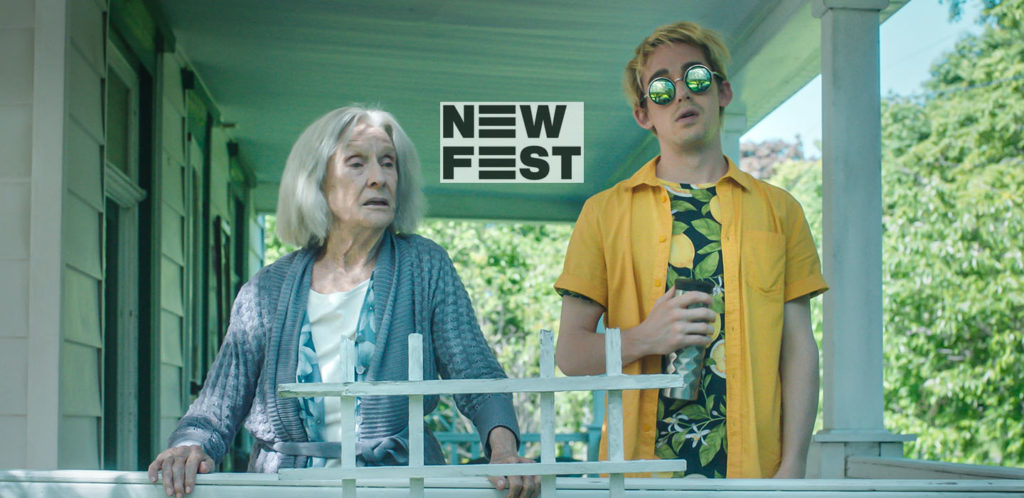 NewFest 2021 celebrates LGBTQ films both in-person and virtually
The 2021 hybrid edition of NewFest's flagship festival will take place from Oct 15-26 in theaters in NYC and virtually throughout the United States on NewFest's on-demand platform.
In-person premieres will take place at The SVA Theatre and The LGBT Community Center in Manhattan, as well as in Brooklyn for the first time at Nitehawk Prospect Park and The Brooklyn Academy of Music (BAM). Complying with New York city guidelines, NewFest will require proof of vaccination for all staff, audiences, and filmmakers to enter a venue.
"The LGBTQ+ community thrives on connection, and queer film provides an opportunity to connect in a unique and celebratory way," said Executive Director David Hatkoff. "We have created a dynamic 12-day event that will deliver our community and allies a much-needed jolt of beauty, humanity and emotion. Our hope is that audiences who join us safely in-person in Manhattan and Brooklyn or at home from anywhere in the United States will be moved and inspired by these incredible films, and feel a part of something bigger than themselves."
"From New York City during the 1920s Harlem Renaissance to the countryside of contemporary South Korea, this year's slate spans across decades and nations to highlight that everyone in our community has a story to tell, and the queer experience is not a monolith," said Director of Programming Nick McCarthy. "Amongst the 130+ bold and beautiful projects featured in this year's line-up, we're particularly excited to amplify feature-length films that center intersex, Two-spirit indigenous, and non-binary protagonists, as well as show support for our LGBTQ+ siblings seeking refuge in award-winners such as MIGUEL'S WAR and our Closing Night Film, FLEE, as we come together through storytelling to find connection and understanding as a community."The 2021
NewFest LGBTQ Film Festival opens with the highly anticipated Amazon Documentary, MAYOR PETE 
The full program for the festival's 33rd edition includes more than 130 films, including 30 narrative features, 14 documentary features, one global episodic showcase, and 11 shorts program screenings.
Diversity and representation at NewFest 2021 film line-up
This year 58% of films are directed by Women, Non-Binary, and Two-Spirit Filmmakers and 68% of the line-up is by and about underrepresented voices in the queer community (Women, People of Color, Trans, Non-Binary, Indigenous, Bi and Disabled).
Narrative highlights from the 2021 festival lineup include a New York Centerpiece Screening for Rebecca Hall's Netflix period drama PASSING, starring Tessa Thompson, Ruth Negga, André Holland, and Alexander Skarsgård, following two black women (Tessa Thompson, Ruth Negga) who can pass as white and choose to live on opposite sides of the color line in 1929 New York; the New York Premiere of Park Kun-Young's A DISTANT PLACE, a wistful drama about love and family, set in the dazzling countryside of Hwacheon County in South Korea; and the New York Premiere of Wes Hurley's autobiographical dark comedy POTATO DREAMS OF AMERICA, which follows a gay boy growing up in the Soviet Union whose escapism of choice is pirated American movies.
Documentary highlights from the program include the festival's Documentary Centerpiece screening for INVISIBLE: GAY WOMEN IN SOUTHERN MUSIC, a groundbreaking documentary that explores the individual and collective journeys of a group of LGBT women (and one trans man) who successfully navigated the male-dominated landscape of southern music – writing and performing number 1 hits for some of country music's greatest legends including Johnny Cash, Willie Nelson, Garth Brooks, and more. The in-person screening of INVISIBILE: GAY WOMEN IN SOUTHERN MUSIC will be followed by a live performance. Other documentary highlights include the World Premiere of Brian Vincent's MAKE ME FAMOUS, a romp through the 1980s NYC art scene amid the colorful career of ambitious painter Edward Brezinski; the North American Premiere of BRING DOWN THE WALLS, a galvanizing documentary that observes an exuberant NYC community fighting the U.S. prison system while dancing for liberation to classic house tracks; and the US premiere of Eliane Raheb's award-winning film MIGUEL'S WAR, winner of the Teddy Award at this year's Berlin Film Festival, which focuses on an exiled gay person in Spain who returns to his native country of Lebanon to confront his traumatic past.
For its legacy screening selection this year, NewFest will host Oscilloscope Laboratories' World Premiere of the 4K restoration for John Cameron Mitchell's cult classic erotic film SHORTBUS, to celebrate the film's 15th anniversary, which follows a group of New Yorkers caught up in their romantic-sexual milieu who converge at an underground salon infamous for its blend of art, music, politics, and carnality.
To celebrate the 10th anniversary of Dee Ree's iconic film PARIAH, the festival will host a special screening of the film, which follows a Brooklyn teenager who juggles conflicting identities and risks friendship, heartbreak, and family in a desperate search for sexual expression.
Additionally, the festival will host a "Madge Brunch" to celebrate the 30th anniversary of the Madonna-focused documentary MADONNA: TRUTH OR DARE, which chronicles the superstar during her 1990 Blond Ambition World Tour.
The festival will be announcing more special events and panel programming in the coming weeks.
All-access virtual and in-person passes are on sale now at www.newfest.org starting at $95. In-person and virtual individual tickets for films go on sale to the general public on September 17, 2021. For more information, to purchase tickets/passes, or to become a member, go to www.newfest.org.
NewFest's 2021 edition of The New York LGBTQ+ Film Festival is supported by Signature sponsors Hyundai, WarnerMedia and Ogilvy. Additional support for the festival is provided by Premier Sponsors Gilead, Hornitos Tequila and Tapestry; Major Sponsor Yahoo; Supporting Sponsor Amida Care; Official Sponsors NBCU/Comcast, Estee Lauder Company, Douglas Elliman, Hurtigruten, and The Ace Hotel; Corporate Partners Blackstone and Peloton; and government agencies,the NYC Department of Cultural Affairs, and the NYC Mayor's Office of Media and Entertainment. Media sponsors include QDigital, BuzzFeed LGBTQ, Edge Media, Pride Media and Gay City News.
During the past 18 months of virtual programming, NewFest has continued to offer innovative and engaging premieres and industry panels for the New York and US LGBTQ+ community. Earlier this year, NewFest hosted an inaugural NewFest Pride summer series event, which included premiering six new feature films, a handful of LGBTQ+-focused panels, and a special virtual live-read event fundraiser of LEGALLY BLONDE to celebrate the film's 20th anniversary, featuring an all queer & trans cast. NewFest also hosted advanced screenings of films and series such as VENENO, IT'S A SIN, THE PROM, THE OTHER TWO, MODERN LOVE and more, and launched Queering the Canon: BIPOC New York, celebrating retrospective films by BIPOC creators that did not get the attention they deserved upon release.
The full 2021 lineup selections are as follows:
FEATURE FILMS
OPENING NIGHT: Friday, October 15th at 8PM (SVA Theater)
MAYOR PETE, directed by Jesse Moss. (USA)
A riveting and intimate documentary about Pete Buttegieg's campaign to be the youngest, and first openly gay, U.S. president. East Coast Premiere.
CLOSING NIGHT: Saturday, October 24th at 8PM (SVA Theater)
FLEE, directed by Jonas Poher Rasmussen. (USA)
FLEE tells the story of Amin Nawabi as he grapples with a painful secret he has kept hidden for 20 years, one that threatens to derail the life he has built for himself and his soon to be husband. Recounted mostly through animation to director Jonas Poher Rasmussen, he tells for the first time the story of his extraordinary journey as a child refugee from Afghanistan.
LEGACY SCREENING: 15TH ANNIVERSARY
SHORTBUS, directed by John Cameron Mitchell. (USA).
John Cameron Mitchell's exuberant exploration of life, sex and happiness in NYC still shines fifteen years later in this 4K restoration. World Premiere of 4K Restoration
LEGACY SCREENING: 10TH ANNIVERSARY
PARIAH, directed by Dee Rees. (USA)
A decade since its release, Academy Award nominee Dee Rees' debut feature remains an enduring exploration of a Black, queer ​​17-year-old.
FILM EVENTS
MADONNA: TRUTH OR DARE, directed by Alek Keshishian. (USA)
Celebrate the 30th anniversary of this rare behind-the-scenes look at Madonna during the 1990 international tour for "Blonde Ambition" at our Madge Brunch
NEW YORK CENTERPIECE SCREENING
PASSING, directed by Rebecca Hall. (USA)
Based on the novel by Nella Larsen, the movie follows two black women (Tessa Thompson, Ruth Negga) who can pass as white and choose to live on opposite sides of the color line in 1929 New York.
U.S. CENTERPIECE SCREENING
POTATO DREAMS OF AMERICA, directed by Wes Hurley. (USA)
A Hollywood-obsessed mother and her gay son move from 1980s USSR to the United States. New York Premiere.
DOCUMENTARY CENTERPIECE SCREENING
INVISIBLE: GAY WOMEN IN SOUTHERN MUSIC, directed by T.J. Parsell. (USA)
Growing up gay in the South is hard enough, but to be an openly gay woman in country music is nearly impossible. Nashville is a man's town, yet this group of gay women have persevered anyhow – making an indelible impact on country and southern music. This film explores their deeply personal journeys while taking a piercing look at family, religion and the patriarchy of country music. New York Premiere.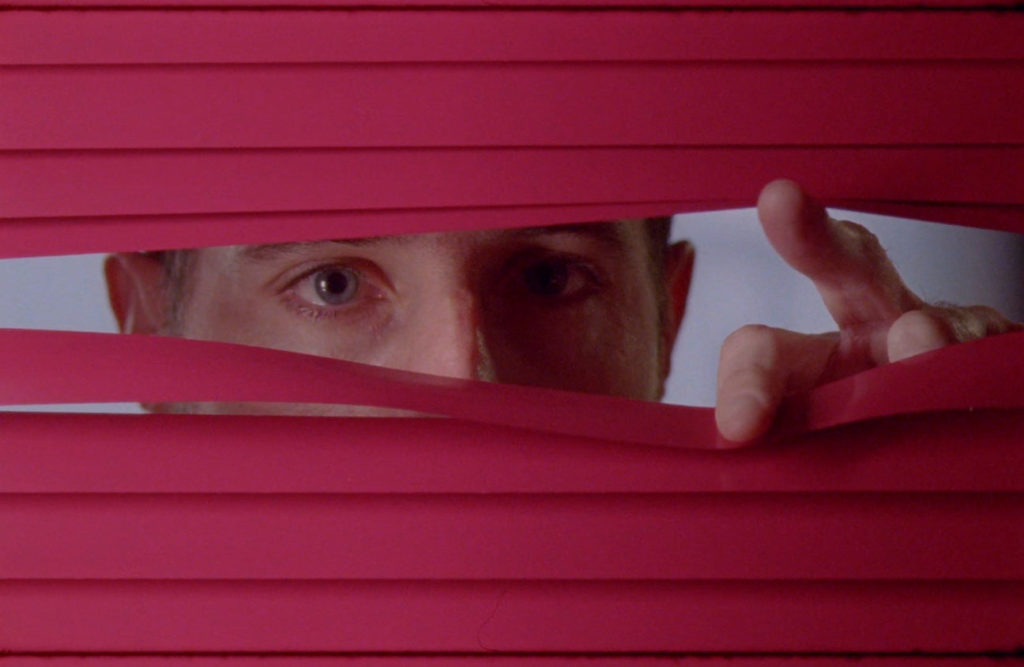 INTERNATIONAL CENTERPIECE SCREENING
A DISTANT PLACE, directed by Park Kun-Young. (SOUTH KOREA)
A rural sheep farmer's quiet life in South Korea is disrupted by surprise visits from his lover and twin sister. New York Premiere.
NARRATIVE FEATURES
ALL BOYS AREN'T BLUE, directed by Nathan Hale Williams. (USA)
A poetic visual representation of George Matthew Johnson's memoir about growing up Black and non-binary. New York Premiere.
BLISS, directed by Henrika Kull. (GERMANY)
Two sex workers fall in love while working at a Berlin brothel in a candid drama of unparalleled intensity. New York Premiere.
BOY MEETS BOY, directed by Daniel Sánchez López. (GERMANY)
Two young men share a brief yet joyous romantic encounter in modern-day Berlin. NewFest Pride Encore.
CELTS, directed by Milica Tomović. (SERBIA)
In 1990 Serbia a group of friends and couples misbehave at a child's birthday party, airing out their grievances and indulging in hidden passions. New York Premiere.
CUT!, directed by Marc Ferrer. (SPAIN)
The director of a low-budget queer thriller tries to solve a violent murder mystery that threatens his set. North American Premiere.
DEATH AND BOWLING, directed by Lyle Kash. (USA)
A struggling trans actor goes on an adventure of self-discovery after the death of his close friend and captain of his all-trans bowling league. East Coast Premiere.
HOMEBODY, directed by Joseph Sackett. (USA)
A kid questioning their gender swaps bodies with a beloved babysitter, leading to a hilarious quest across NYC to get back to the way things were and imagine the way things could be. East Coast Premiere.
FIREBIRD, directed by Peeter Rebane. (ESTONIA)
A sumptuous romance between two Soviet Air Force recruits during the Cold War, based on true events. New York Premiere.
THE FIRST DEATH OF JOANA, directed by Cristiane Oliveira. (BRAZIL/FRANCE)
During a hot Brazilian summer, 13-year-old Joana uncovers hidden truths about her family and herself. New York Premiere.
FIRSTNESS, directed by Brielle Brilliant. (USA)
A non-binary child, their father, and a stranger form tenuous connections in this award-winning drama. New York Premiere.
JUMP, DARLING, directed by Phil Connell. (CANADA)
An aspiring performer rekindles a bond with their ailing grandmother (the late great Cloris Leachman) in this intimate dramedy. New York Premiere.
LEADING LADIES, directed by Ruth Caudeli. (COLOMBIA)
Ruth Caudeli (Second Star on the Right) returns to Inside Out with Leading Ladies, a reflection on how different perspectives and memories affect one group of queer women. New York Premiere.
LOVE, SPELLS AND ALL THAT, directed by Ümit Ünal. (TURKEY)
United by a twenty-year-old spell, two women journey through the neglected corners of their memories as they explore the island of Büyükada, Istanbul, in Love, Spells and All That.
METAMORPHOSIS, directed by J.E. Tiglao. (PHILIPPINES)
A sensitive and illuminating portrait of intersex identity. New York Premiere.
MY BEST PART, directed by Nicolas Maury. (FRANCE)
French superstar Nicolas Maury directs himself as an actor fleeing to his mother's countryside home to recover from a break-up. New York Premiere.
THE NOVICE, directed by Lauren Hadaway. (USA)
A college freshman obsessively climbs the ranks of her school's rowing team in this Tribeca award-winner.
POPPY FIELD, directed by Eugen Jebeleanu. (ROMANIA)
A closeted Romanian policeman tries to diffuse a protest at a queer film screening in this subversive thriller. New York Premiere.
THE SCARY OF SIXTY-FIRST, directed by Dasha Nekrasova. (USA)
After moving into their new Upper East Side apartment, two roommates' lives are upended by the lingering impact of its infamous former owner.
SEE YOU THEN, directed by Mari Walker. (USA)
A decade after breaking up, college exes Kris and Naomi catch up on their complicated lives, loves, and Kris' transition. NewFest Pride Encore.
THE SIXTH REEL, directed by Carl Andress & Charles Busch. (USA)
Hilarious hijinks ensue when a group of classic film collectors pursue a long-lost film in this homage to 1930s comedies starring Charles Busch. New York Premiere.
SWEETHEART, directed by Marley Morrison. (USA)
An angsty teenager realizes family vacation isn't so bad when she meets her first crush in this hilarious feature. New York Premiere.
UNDER MY SKIN, directed by David O'Donnell. (USA/AUSTRALIA)
An uptight lawyer falls in love with a free-spirited musician, but dynamics shift when one of them begins to question their gender. New York Premiere.
DOCUMENTARY FEATURES
AIDS DIVA: THE LEGEND OF CONNIE NORMAN, directed by Dante Alencastre. (USA)
As the self-appointed "AIDS DIVA" and ACT UP/LA spokesperson in early 90's Los Angeles, Connie Norman stood proudly in her multiple, fluid and evolving LGBTQ identities. New York Premiere.
BEING BEBE, directed by Emily Branham. (USA/CAMEROON)
The world fell in love with BeBe Zahara Benet as the first-ever winner of RUPAUL'S DRAG RACE, and now the legendary queen has even more to say. New York Premiere (in-theater).
BEING THUNDER, directed by Stephanie Lamorre. (USA/FRANCE)
A Two-Spirit teenage dancer fights for inclusion at Powwows around New England and beyond. East Coast Premiere.
BRING DOWN THE WALLS, directed by Phil Collins. (USA/GERMANY)
An exuberant NYC community fights the U.S. prison system while dancing for liberation to classic house tracks. North American Premiere. 
CAUGHT (CAER), directed by Nicola Mai. (UK/USA)
An innovative hybrid narrative-documentary about trans Latina sex workers in Queens, NY. New York Premiere.
DRAG INVASION, directed by Alberto Castro. (PERU)
The ultimate insider look at the queens of RUPAUL'S DRAG RACE and their Peruvian LGBTQ+ fans. U.S. Premiere.
MAKE ME FAMOUS, directed by Edward Brezinski. (USA)
An irresistible exploration of a little-known painter's legacy and mysterious disappearance from the iconic 1980s downtown art scene in NYC. World Premiere.  
MIGUEL'S WAR, directed by Eliane Raheb. (LEBANON/GERMANY/SPAIN)
For 37 years, Miguel has been living as an exiled gay in Spain and has become a successful conference interpreter.  It is only now that he is willing to return to his native country Lebanon and confront his traumatic past, maybe he could finally find some emotional balance and love. U.S. Premiere. 
RAW! UNCUT! VIDEO!, directed by Alex Clausen and Ryan A. White. (USA)
A XXX documentary about kink, safe sex, and the independent porn studio that championed them both at the height of the AIDS epidemic. New York Premiere.
REBEL DYKES, directed by Harri Shanahan, Siân A. Williams. (UK)
A rabble-rousing documentary set in 1980s post-punk London tells the unheralded story of a community of activist dykes. NewFest Pride Encore.
SEDIMENTS, directed by Adrián Silvestre. (SPAIN)
Six trans women travel to a rural town in Spain to explore the natural landscape and uncover their innermost selves. New York Premiere.
FREE SCREENING & CONVERSATION
THE LEGEND OF THE UNDERGROUND, directed by Giselle Baily and Nneka Onuorah. (USA/Nigeria)
A portrait of LGBTQIA+ folks in Nigeria today as seen through the lens of bold and charismatic, non-conformist youth who fight to live out loud. Presented by WarnerMedia.
About NewFest:
Founded in 1988, NewFest is New York's largest presenter of LGBTQ+ film & media and the largest convener of queer audiences in New York City. NewFest's mission is to give voice and visibility to the wide scope of LGBTQ+ experiences through films and programs that entertain, educate, and empower. NewFest presents year-round screenings and events, including the annual New York LGBTQ+ Film Festival. In bringing diverse audiences and filmmakers together, NewFest creates spaces and conversations with the capacity to open minds, shift cultural bias, and create positive change. For more information, visit www.NewFest.org.