That "Alien" prequel update:
According to The Hollywood Reporter, German actor Michael Fassbender ("Inglorious Basterds") will star in "Prometheus," 20th Century Fox / director Ridley Scott's Sci-Fi prequel treatment of the "Alien" franchise. Fassbender will play an android, starring opposite Noomi Rapace (Lisbeth, in "The Girl With The Dragon Tattoo").
The film recently moved its release date from March 2012 to being a contender during the big budget summer releases, June 8, 2012, to be exact.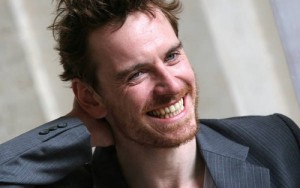 The story line has been a well-kept secret so far, but director Scott has been quoted saying the movie will have "Alien DNA."
With a breakout role, thanks to Quentin Tarantino's "Inglorious Basterds," Fassbender is suddenly in Hollywood spotlight, appearing in all sorts of upcoming big films, such as "Jonah Hex" and playing Magneto in Fox's "X-Men: First Class."
He was offered the Prometheus role last year, pretty much during the early phase, when the project was still called the Alien prequel.
BNH recommends: see Michael Fassbender as Bobby Sands in Hunger (2008)