Mammoth Lakes Film Festival 2017 announced the line up for this year's competition, including special events honoring iconic filmmakers John Sayles (Limbo) and Tommy Chong (Up in Smoke). The five-day festival screens independent features and shorts in the gorgeous eastern Sierra settings of Mammoth Lakes, from May 24 until May 28, 2017, Memorial Day weekend.

In two years, this festival has delivered engaging, memorable documentary films such as Sonita (by Roksharreh Ghaemmaghami) and Under the Sun (by Vitaly mansky), and Bodkin Ras (by Kaweh Modiri), in its feature film category, all winners of the 2016 festival, including Buddymoon, a comedy starring David Giuntoli (Grimm) and Flula Borg (Pitch Perfect) by director Alex Simmons which won the audience award.
VIDEO: Our exclusive interview with the 2016 Sierra Spirit Awards honoree, director, Joe Dante.
The 3rd Annual Mammoth Lakes Film Festival, announced its line-up of screenings, which will include premieres, festival favorites and classic films. Opening Night Screening, (on May 24) is Cheech and Chong's widely popular first feature Up in Smoke. Tommy Chong, one of its stars and also an uncredited co-director on the film will be present for a Q&A after the screening. The Gala Opening Night Party will follow at  the Sierra Events Center.
18 films in competition at Mammoth Lakes Film festival 2017, in addition to honoring filmmaker John Sayles.
This year's Sierra Spirit Award A Night with John Sayles, will honor iconic indie filmmaker with a special screening of his 1983 film Baby It's You starring Rosanna Arquette and Vincent Spano. After the film, fans will be treated to a conversation with Sayles and a presentation of the Sierra Spirit Award. Sayles's other film credits include: The Brother from Another Planet, Matewan, Eight Men Out, Lone Star, and The Secret of Roan Inish, to name a few.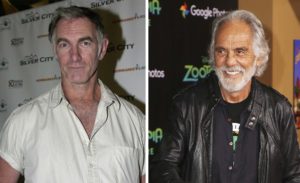 Mammoth Lakes Film Festival 2017 to honor filmmaker, actor, activist Tommy Chong
In addition to special events, 18 features will be screened over the five-day cinema getaway.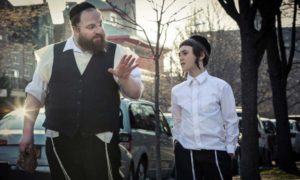 In the documentary film competition are: Eight (US Premiere), Forever B, (World Premiere), The Islands and The Whales, Olancho, Rat Film, Strad, and What Lies Upstream. Spotlight Screening Documentaries not in competition will include The Challenge, Dina and Machines.
In the Feature Narrative competition, Neighborhood Food Drive, Space Detective, and Withdrawn will be screened. Foreign films in competition are: Cold Breath, The Erlprince, The Fixer, and The Great Unwashed (U.S. premiere).  The final Narrative feature, not in competition will be the critically acclaimed Sundance hit, Menashe, which was picked by A24 Films for distribution.
Mammoth Lakes Film Festival 2017 closes with an Awards Ceremony on Sunday, May 27 at the Sierra Events Center.