"You cannot walk out of this place!" declares the formidable Fiona Shaw (MY LEFT FOOT, ENOLA HOLMES) as Margaret, the matriarch of an upper-crust English family when her son, Ben (Edward Holcroft, KINGSMAN), informs her that he and his girlfriend, Charlotte (Tamara Lawrance, THE GURNEY, THE LONG SONG), are expecting a baby and moving to Australia. Watch the trailer for KINDRED at the bottom of this review.
In the psychological thriller film, KINDRED, rising star Tamara Lawrance must survive her boyfriend's strange family and his overbearing mother played by Fiona Shaw.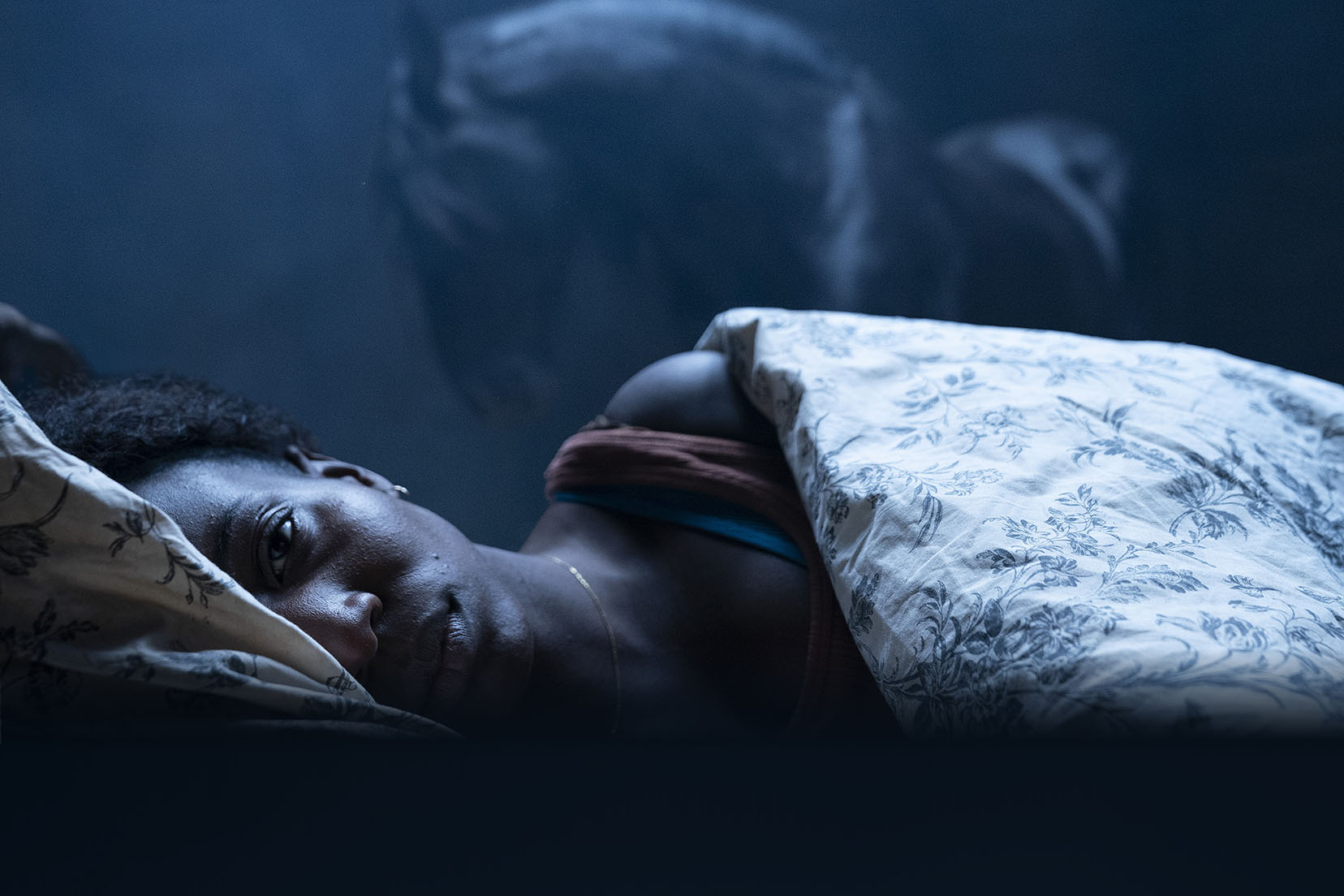 But when Ben dies in an accident, Charlotte, who is unsure about even having the baby, ends up an unwilling guest at her late boyfriend's ancestral home. Though Margaret, in her grief, blames Charlotte for the accident, she prioritizes blood and family and therefore wants Charlotte (and her baby) to stay with her. Wine-drinking, pot-smoking Charlotte, who was on the pill, isn't even sure how she ended up pregnant!
Well-paced with unexpected twists, and arty, KINDRED is an entertaining film.
What works in KINDRED is the slow, well-paced tension that builds this modern gothic to unexpected confrontations and twists. You know that Charlotte is facing a nutjob of a family. And her unwanted pregnancy is an apt parallel of her situation, her late boyfriend's family are also trapping her with unwanted attention. Charlotte's phone is found broken, her belongings are moved to the mansion without her permission, doors are locked, and she finds every attempt at leaving the grounds blocked by Margaret, her doting remaining son, Thomas (Jack Lowden), and the creepy village doctor.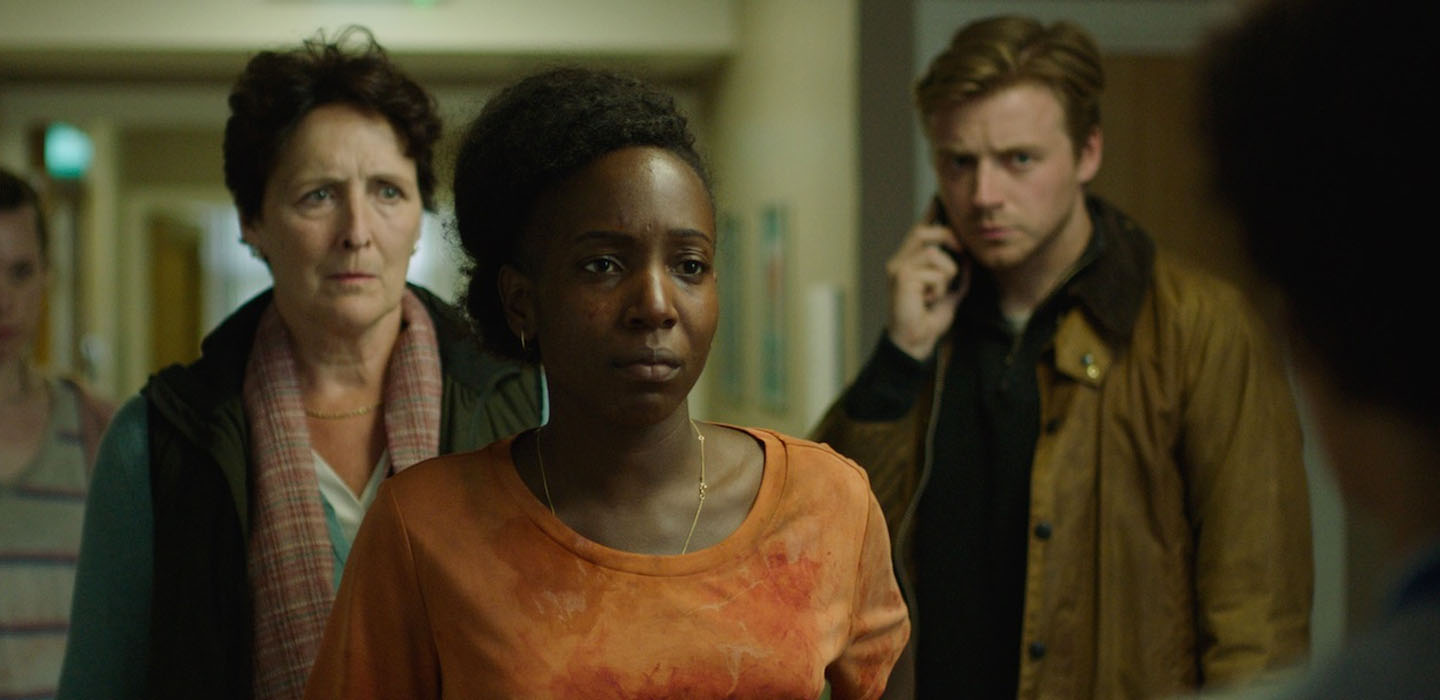 Writer/director Joe Marcantonio's first feature is clearly an ode to British horror dramas of the past, turning a posh country estate into a prison with some over-used imagery of crows. But KINDRED adds a modern tension that is more Jordan Peele as Charlotte is black while her boyfriend's family are very posh and very white. With the underlying tones of race and class adding to the friction, Margaret pretty much sees Charlotte as an incubator for a grandson, no more. KINDRED is a refreshing, riveting blood match between a talented cast against the backdrop of a beautifully photographed location that makes the English countryside scary without the layers of special effects you might see on a Netflix HAUNTING OF… series. A classy choice for weekend movie night.
KINDRED arrives in select theaters and on VOD and digital platforms on November 6, 2020.