The Kevin Spacey Foundation (KSF) has announced the shortlisted companies for its KSF Artists of Choice program – a pioneering funding and mentoring initiative for UK, US and Canadian based emerging artists working in theatre, musical theatre, dance or film. Epitomizing KSF's aim of 'sending the elevator back down' it provides funding, year-round support and mentoring by established industry practitioners.
The eventual 12 winners will be announced in mid-May 2016, each receiving either £10,000 or $10,000 and year round support from KSF.
Kevin Spacey, Founder of KSF said: "I am proud to say that our Artists of Choice program has become hugely successful in the discovery of new work by some incredible emerging artists. And once again I am heartened by the calibre of the judging panel who are so eager to give back and support these hugely diverse artists."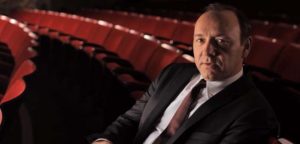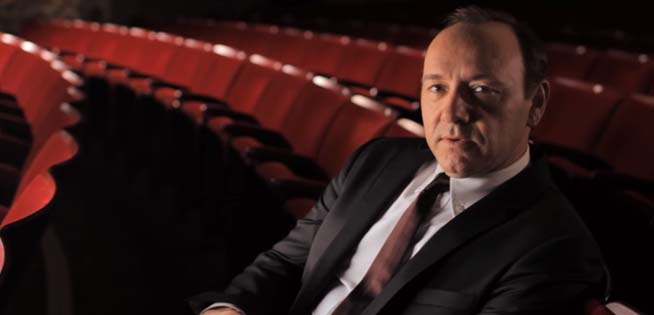 Steve Winter, Executive/Creative Director of KSF, said: "By supporting theatre, dance, film and musical theatre we get to see a real snapshot of the breadth of creativity out there which is extraordinary and inspiring. We congratulate our shortlist but also want to say thank you to the other 2,500 people who applied and look forward to hearing from them in future."
The KSF Artists of Choice 2016 shortlisted recipients are as follows
Dance shortlist
Frog in Hand Creature, Inverso Productions Spooky Action at a Distance, Aeriosa Untitled, Social Growl Dance Drunk on Fiction, Eryc Taylor Dance Inc. Lumen, Arias Company A Rather Lovely Thing, Ephrat Asherie Dance Riff This, Riff That, J Chen Project The Shadow and The Like, Traverse City Dance Project Dances of the Present Millennium, Protocol Dance Company Untitled, Neoballet Untitled, Autin Dance Theatre A Positive Life, Decalage Fantom Limbs and Impermanence Dance Theatre Untitled.
Musical Theatre shortlist
Touchstone Theatre The longing and the Short of It, Urban Ink Productions Children of God, Atomic Vaudeville Action Revue Feel the Fight, Naomi Matlow ThreeTimesFast, Kamala Sankaram The Privacy Show, Prospect Theatre Company, Inc. Soldiers' Heart, Nick Luckenbaugh Royal Fables, The Lizards Untitled, Adam Lenson/Christopher Ash/Carl Miller Wasted, Chris Turner Cuckoo's Nest, Eamonn O'Dwyer Fanny and Stella, Rhys Jennings The Wicker Husband.
Theatre shortlist
Hardline Productions Redpatch, Playing with Crayons Secrets, Horseshoes & Hand Grenades Theatre Except in the Unlikely Event of War, The Red Light District Lulu, PO Box 38 Jazz, Andy Bragan Theatre Project Don't You F**king Say A Word, Hook and Eye Theater She/She/She, This Is Not A Theatre Company Subway Play, Matthew Barbot El Coquil Espectacular and the Bottle of Doom, Murphy & Co. Carry on Jaywick, Nabokov's Slug, Squint Fear and Loathing on the Campaign Trail, Not Too Tame Blood is Thicker than Water and FIO Untitled.
Film Shortlist
Shervin Kermani Untitled, The Same Page Untitled, Nick Citton Mary God of War, Bright Shadow Productions Inc. Unintentional Mother, Green Brothers Monsters of Men, Crone Heights Heather Has Four Mommies, Cynthia Silver The Shallow End, Lioneyes Pictures Little Boxes, Kimberly Hwang Walk Home, Picturewheel Films Untitled, Oscar Hudson Untitled, Bear Print Films Out of his Misery, Pratyusha Gupta and Emma Duffy Oysters, Isabella Wing-Davey Unable Worms.
The Kevin Spacey Foundation (KSF) Panel of Judges
Film
Actress Hayley Atwell, actor Brian Dennehy, actor Sacha Dhawan, film journalist Rhianna Dhillon, actress Edie Falco, writer, director and actor Rupert Friend, TV and film director Gary Harvey, Channel 4's Lee Mason, actress and singer Mary Elizabeth Mastrantonio, director and writer Pat O'Connor, screenwriter Vinay Patel, Thunderbird's Nicola Pender, director and actor Jason Priestley, writer and director Jonas Quastel, director, writer and producer Susan Seidelman, film producer Barnaby Spurrier, and actress, producer and director Amanda Tapping.
Theatre
Actor and playwright Carmen Aguirre, actor Michael Cumpsty, Two River Theater's John Dias, actress Jenny Jules, actor Anna Maxwell Martin, casting director Anne McNulty, actress and director Sarah Rodgers, director Lyndsey Turner, University of British Columbia's Jerry Wasserman, casting director Maureen Webb, playwright Roy Williams, OBE and playwright Anna Ziegler.
Dance
BirdGang Dance's Ivan Blackstock, choreographer Navid Charkhi, The Royal Ballet's Lauren Cuthbertson, Dance Theatre of Harlem's Virginia Johnson, New York City Centre's Stanford Makishi, Studio Wayne McGregor's Wayne McGregor, Ballet BC's Emily Molnar, da Costa Talent's Melissa Panton, dancer choreographer, dance reviewer Gus Solomons Jr, The Royal Ballet Studio's Emma Southworth, Phoenix Dance Theatre's Sharon Watson, curator, critic and dancer Charmaine Warren, choreographer Jonathan Watkins, Bill T Jones/ Arnie Zane Dance Company's Janet Wong.
Musical Theatre
Actress Jennifer Copping, choreographer Alistair David, actor Killian Donnelly, musical director Michael England, actress and singer Cynthia Erivo, actress Janet Gigliotti, song writing team Zina Goldrich (composer) and Marcy Heisler (lyricist), Arts Club Theatre's Stephanie Hargreaves, ASCAP's Michael Kerker, actor and singer Beverley Knight, Sony/ATV's George Malonian, The Stable's Neil Marcus, composer, lyricist Benj Pasek, actor and singer Clive Rowe, producer Danielle Tarento, composer, lyricist Maury Yeston.