On Thursday, December 1st, Natalie Portman and Director Pablo Larraín brought their new film Jackie to Washington D.C., screening the film for a packed house at the Newseum for some of Washington's most influential politicians and journalists. 13 Members of Congress, current and former Obama administration officials including Eric Holder, men and women of the military, leading beltway reporters and other DC insiders gathered to get the beltway's first look at the psychological portrait of First Lady Jacqueline Kennedy in the days following John F. Kennedy's assassination.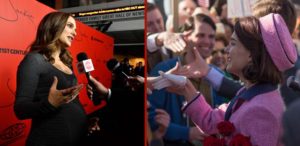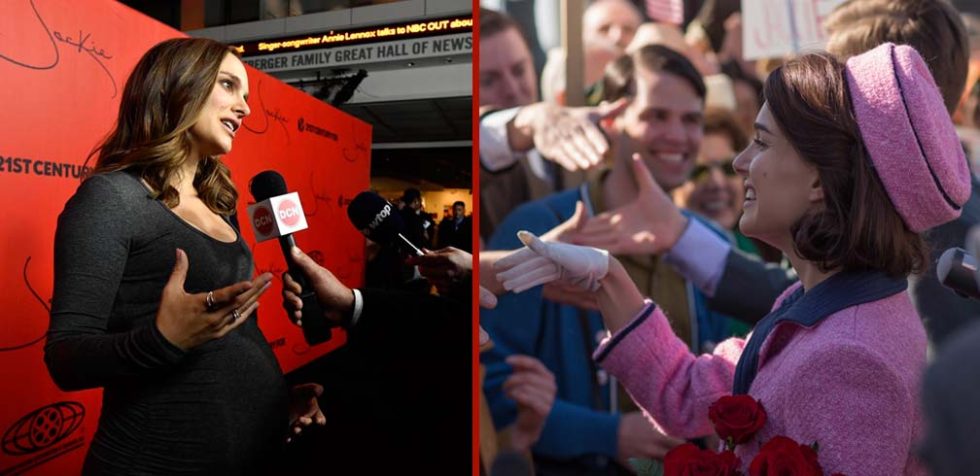 Portman's role has already received widespread critical acclaim and the influential Washington audience buzzed about the film in a post-screening Q&A moderated by Washington Post columnist Ruth Marcus with Portman, Larraín and screenwriter Noah Oppenheim. The D.C. film premiere was hosted by Fox Searchlight, 21st Century Fox and the MPAA.
Portman who went through great lengths in her portrayal, including a complete physical and speech training, and having a speech coach on the set of the film, expressed to Washington Post how the iconic first lady set the standard for what is expected of the person in that position.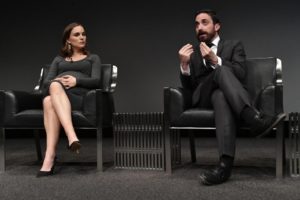 "Jackie was one of the first, along with Eleanor Roosevelt, to have a real agenda," Portman noted, referring to Jackie Kennedy's efforts when it came to preservation of history and the arts. "Since then, first ladies, and hopefully in the future, first spouses, will be this sort of extra gift that the country gets when they get their president — it's not an elected person, it's not an official role . . . but they're still helping our country become a better place."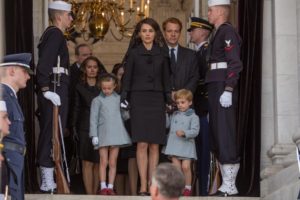 What director Pablo Lorrain observed in Jackie Kennedy the intelligence and the sheer strength to push for what she believed in. "She had a political sense that believe me, the political leaders of this world would love to have one third of that," Larrain said.
Adding our own note here at Brave New Hollywood: Jackie is a must-see film, unlike any historical, bio picture most of us have seen. The commitment of Natalie Portman, along with the rest of the cast, and the gelling of an actress with her director has created an unforgettable film, a magnificent display of art and skills.
In attendance were some of Washington's leading figures, including: Former Attorney General Eric Holder and his wife Sharon Malone; Ambassador Peter Selfridge; Senators Shelley Moore Capito and Chris Murphy; Representatives Rick Allen, Cheri Bustos, Steve Cohen, Jim Cooper, Louie Gohmert, Denny Heck, Billy Long, Barry Loudermilk, Reid Riddle Jackie Speier and Dave Trott; Maureen Dowd; Margaret Carlson; Ed O'Keefe; Sally Quinn; Nina Totenberg; Howard Fineman; Amy Argetsinger; Nancy Utley and Steve Gilula; Rick Lane; Dan and Rhoda Glickman; and Carter Roberts.