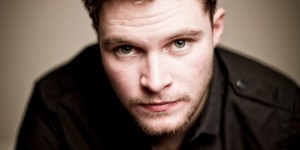 Perhaps it's something in the drinking water, but like Australia did in the 90's, Ireland keeps churning out handsome young actors with talent to spare as of late. The newest export from the Emerald Isle is Jack Reynor, a theater-trained cutie with a small but scorching resume in his native country that has quickly garnered him serious buzz on this side of the pond. In fact, Reynor hasn't made such a big splash in the good ole US of A since he first began his life in Colorado in 1992. Sadly though, America can't take credit for this one; it was not long before his ex-pat parents had moved their newborn back to Ireland where he grew up devouring the dramatic masterpieces of his countrymen. Well, Reynor's returned, and this time he's set on dominating not just the country of his birth, but the world.
In fact, the young actor's star is shining so bright, he was just handpicked by uber-director Michael Bay, to play the second male lead opposite Mark Wahlberg in the world-dominating Transformers Series; clearly, the kid's come a long way from the Irish theater and indie film circuit. After acting in stage productions at Belvedere College in Dublin, Reynor got his first leading role on celluloid in Kirsten Sheridan's 2012 indie, Dollhouse. Though the film was a bit dark and experimental, it afforded the handsome thespian the chance to work with Kirsten, daughter of famed Irish director Jim Sheridan, and heir to a legacy of inherently Irish filmmaking.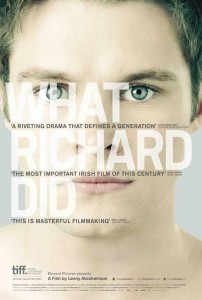 Yet despite the buzzy breakthrough, it wasn't until his critically acclaimed turn in director Lenny Abrahamson's searing indie, What Richard Did, that Jack Reynor truly gained attention for his craft. So besotted were his countrymen with his gripping work that he was nominated for Best Actor at the Irish Film and Television Awards, not to mention given the Rising Star Award at the same event. Yet it wasn't only in Ireland that this film and it's leading man made waves. For his performance in the film as the glittering tragic hero, Mr. Reynor was also nominated for Young British Performer of the Year at the London Critic's Circle Awards. Though the greatest trophy that Mr. Reynor receives from this film might ultimately be the attention and heat that it has no doubt given his fledgling career.
In addition to the Transformers sequel, the actor's upcoming projects also include the Irish drama, Cold, as well as, Delivery Man, a remake of the quirky and sweet Canadian Comedy, Starbuck. I know what you're thinking, another soulless Hollywood remake? But this one's miraculously managed to keep its original director, Ken Scott, responsible for making the Canadian version so charmingly offbeat, so there is hope. Vince Vaughn stars, and between the comic titan and Transformers's Wahlberg, it's clear that not only has Mr. Reynor's profile risen dramatically in the past year, but so has the caliber of actors he's been privileged to work with. It'll be interesting to see what Hollywood does with the fresh young talent. I say milk that movie star potential for all it's worth, but not at the expense of Mr. Reynor's charmingly offbeat indie sensibility.
CLICK HERE to see the trailer for "What Richard Did" (Element Pictures Distribution)
CLICK HERE for Brave New Hollywood's article on Irish Films at TIFF 2012.